Discussion Starter
·
#1
·
I have been looking for a nice 5 inch intake for my turbo other then a K&N for quite some time. AEM kept saying they will have one soon but the last time I called they said their is not enough demand for that size so at this time they do not plan to make one.
Anyways after some research I found AFE (Advance Flow Engineering) started making one for the new Ford Twin Turbo diesel truck which just came out. It was a little hard to get because they sell it as a cold air kit but somehow they sent me one in a week.
It has an inverted top and a velocity stack which is cool but our cars spit out hp anyways.
The part# is 24-91039.
My K&N that collapsed on its own without ever hitting anything.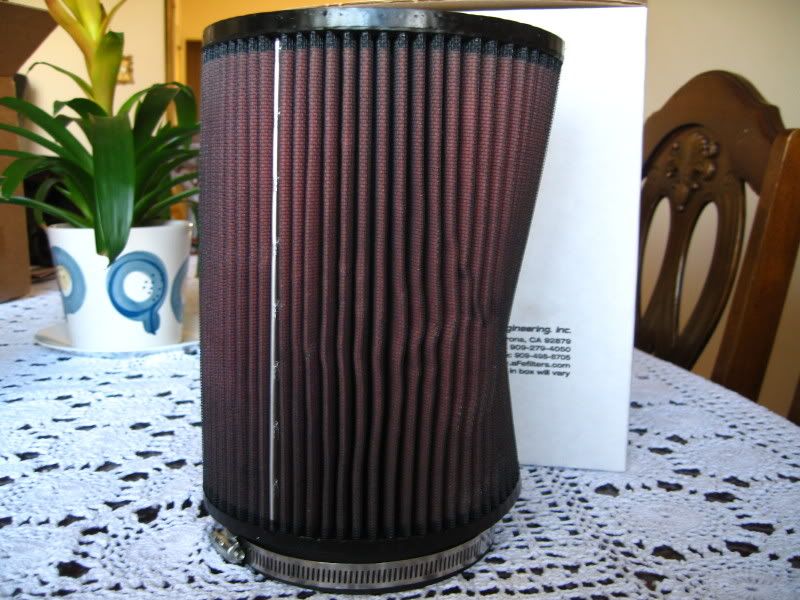 AFE Intake