As some one who has added a GTE-VVTi head to an OEM US spec TT Supra, I will give you some facts and information I have learned.
Most of the items in this post refer to the
GTE
platform.
VVTi will add low end power and torque, improve gas mileage, and spool your turbo faster
VVTi will in no way increase or decrease your peak HP rating.
There is nothing to lose and everything to gain by using VVTi.
VVTi is NOT hard to tune
VVTi is not complicated
It came in 97+ Supras in Japan
2JZ Block FACTS
ALL GTE motors have the same rod. (GTE-VVTi and GTE-non VVTi)
GE motors with non VVTi also have the same rods as the GTE version
97+ 2JZ motors have additional motor mount locations(can be shared with other Lexus cars)
Blocks produced after May, 1995 have oil provisions for VVTi heads (Even US Spec) -Thanks Jeff!
When I bought a brand new OEM Toyota shortblock it had the hole for VVTi. In this picture you can see the oil pressure adapter is removed and you can insert the VVTi oil feed.
GTE-VVTi blocks use a 36-2 tooth crank sprocket compared to a 12 tooth non VVTi

2JZ GTE VVTi and Non head similarities and differences
All parts from your GTE non VVTi head will bolt on to your GTE VVTi head (Except the VVTi cam/gear/valve cover)
This includes turbo manifold, intake manifold, throttle bod etc, exhaust cam gear, springs/retainers/ valve guides, shims/buckets etc.
GTE-VVTi uses wasted spark (This can be converted easily)
The factory GTE-VVTi intake manifold is slightly smaller than the non VVTi.
GTE VVTi- has DBW (Drive by wire)
GTE-VVTi has no idle control valve, because it is controlled by the DBW
GTE-VVTi has no EGR because it uses VVTi to adjust valve overlap
GTE-VVTi has only 1 Cam sensor in the rear
Performance parts
ALL exaust camshafts fit both VVTi and non VVTi
VVTi intake cam shafts have quite a bit of choices these days from 256- 272
Kelford-
Converting a GTE to GTE VVTi
There are several ways to do this. Here is what I did
Removed factory GTE-VVTi exhaust manifold, intake manifold, factory cams, valves, retainers and springs.
Sent the head to the machine shop to check for warping, install fresh valve guides, valve job etc.
Installed the fresh GTE-VVTi head onto my TT motor (straight forward)
Put all my US parts back onto my new GTE-VVTi head. (Boost logic manifold, US spec intake manifold, throttle body, fuel rail, injectors, Ferrea valves, BC springs, retainers etc.
I re-used my HKS 264 exhaust cam and purchased a HKS VVTi 264 cam for the intake side
I had to purchase the front VVTi cam cover from a '98 Supra.
You will need a coolant hose from a '98 TT Supra
Hooked up the OEM oil feed line from the block to the head. Note that their are two Banjo bolts. The one on the bottom has a built in check valve. Make sure you install it in the correct location. My block is an OEM GTE block from a 97+ supra so it was all plug and play. If you have an older style block their are some creative methods out there to make it work. Some as simple as running an oil feed line to the head.
I repinned two wires from an old sequential VSV to control the VVTi solenoid.
You have to install the VVTi 36-2 crank sprocket (which is a good thing, it gives you more resolution)
You can fit all 6 of your GTE coils will fit the GTE VVTi head. Cylinder 1 you will need to trim some of the valve cover and bracket, but it does fit.
http://i276.photobucket.com/albums/kk32/jsharkey86/A454BE38-A45A-47F5-891C-950F2588F5EA_zps1ecyyzk2.jpg
Re-use your original US spec harness and everything will plug back in just like the non VVTi head. With the exception of the VVTi plug we repinned using the old VSV. So no wire hacking was involved and we still maintained sequential ignition!
Since I use ProEFI, all I had to do was change the firmware for the trigger patterns and click "enable" in the software.
Re-tune the car and enjoy the better gas mileage, spool and low end power!
It's too hard to tune they said...
Theirs no parts for it they said....
You cant make as much power with VVTi they said...
All BS
My 850+whp GTE VVTi motor with OEM everything.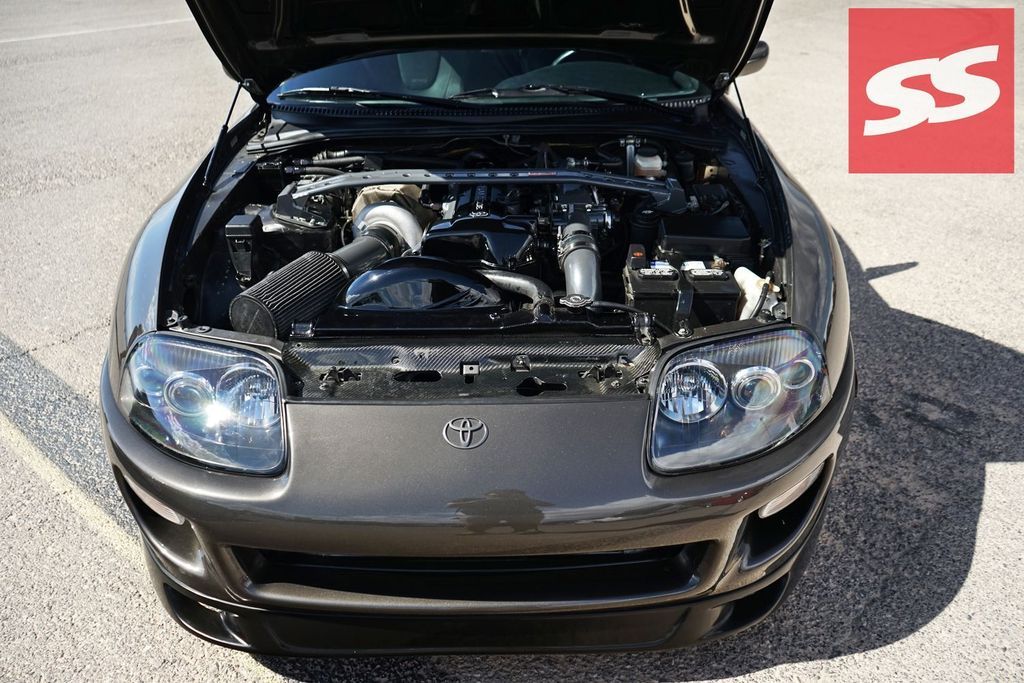 Cliff notes:
Bought GTE-VVTi head and installed all US parts onto it
Re-pinned a whopping 2 wires
Clicked enable on the ProEFI
Notice I used all US spec GTE non VVTi parts from my old head.