Discussion Starter
•
#1
•
Hey guys, Name is Justin,27 and live in Greenville SC.
I've owned my supra for going on 6 years now so i guess its time for me to share my story/build with the car.
since i was young i've been addicted to anything with wheels (motocross,bmx,skateboarded) until i got my license then it was neck deep into cars. ive build many cars that i could afford at the time like my honda crx, which i still own, 1998 240sx, supercharged s2k etc.
lets start off with how i got the car. I had my supercharged s2k that ive been driving for awhile and just wasnt happy with it so i decided to start shopping for my dream car...a supra.
well after a long time searching i found the supra listed on craigslist accepting trades. I gave it a shot and asked if he was interested in a trade. and BAM he said yes! I jumped in the car and drove a few hours away and ended up driving the supra home.
the car needed a ton of love that i was willing to give it.
here is the car when i first got it. yes those are 20's!!!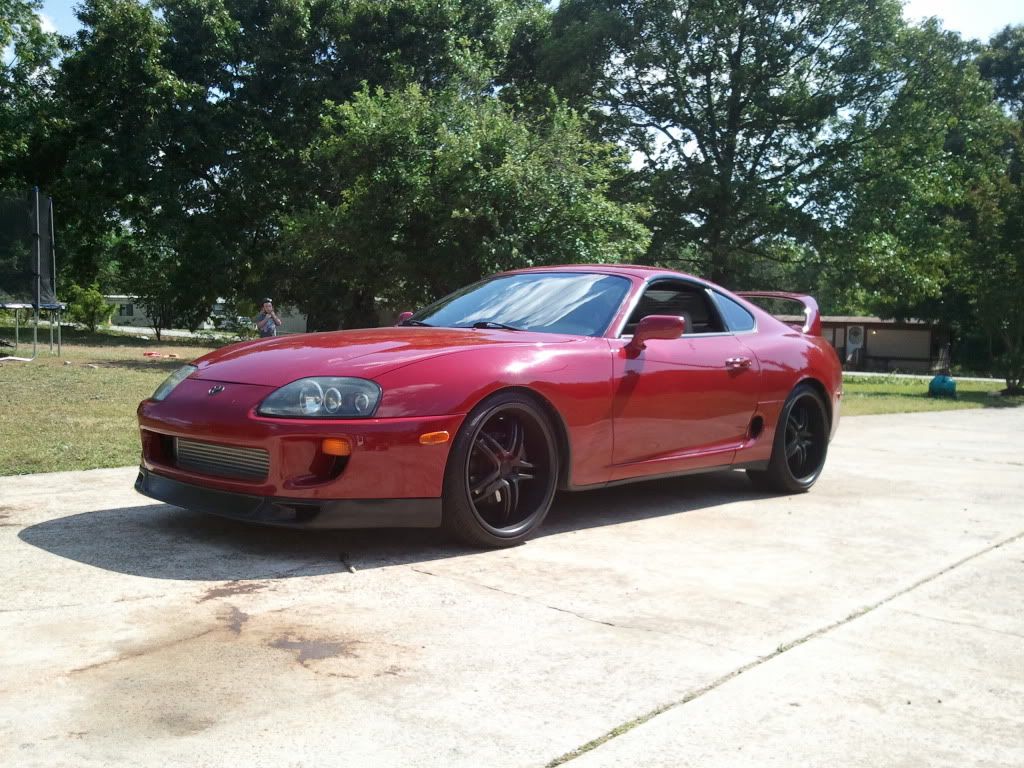 car is a factory 1995 supra NA/5 speed. previous owner installed an aristo gte with a ebay gt45 turbo kit. not tuned, ton of oil leaks, blown struts, rolled rear fenders with a pole..terrible job, also had a wings west front lip that looked as if Stevie Wonder cut the wings off of it.
first thing was to get rid of the wheels so i found the cheapest set of decent looking wheels i could find and a set of eibach lowering springs
then i had to ditch the ebay turbo. i had a turbonetics turbo laying around from another project of mine so i installed that for the time being.
decided to get crafty and make a homemade cooling plate out of some carbon fiber sheets i had laying around.. didnt turn out too bad.