Taken last week on top of alderwood mall parking lot.
I later hit a racoon that night going home and it took off part of my front lip on the front left, and some paint.
Also, if you look at 4th picture, you can kinda see what the shop did to my front end...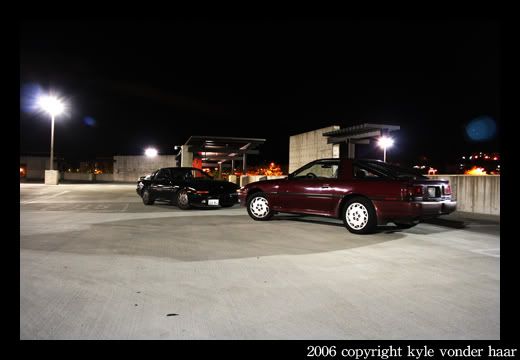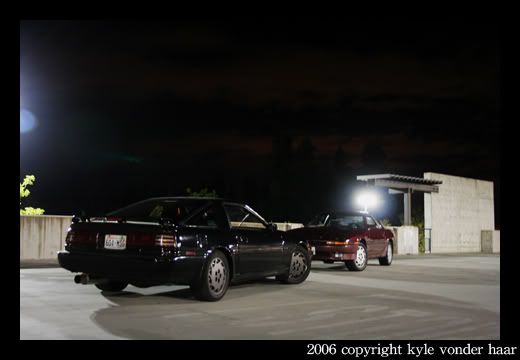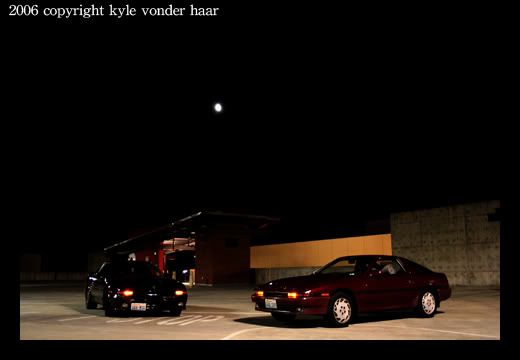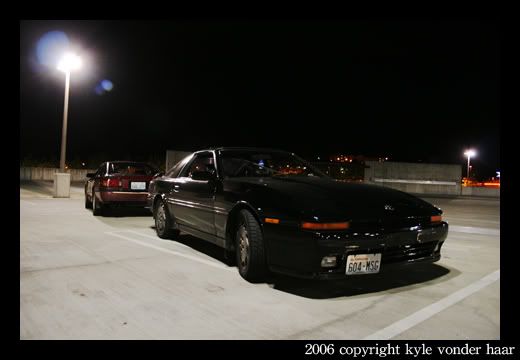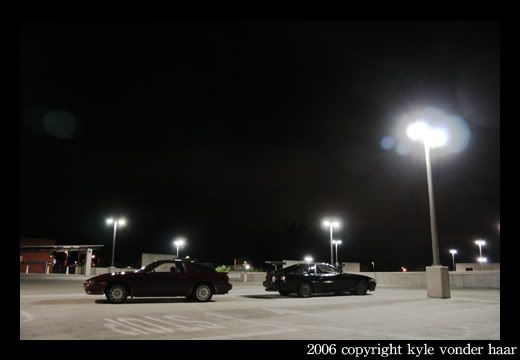 Me (black 89 turbo) heff (maroon 88 N/A)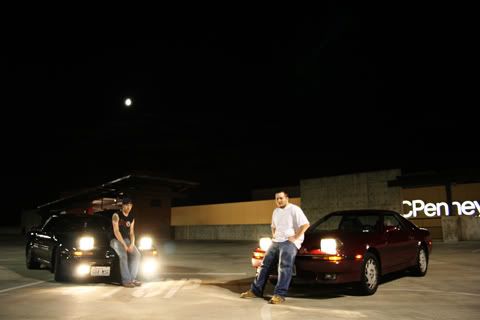 ​