NAME: Dardong Xiong
LOCATION: Wisconsin
EMAIL:
[email protected]
PHONE NUMBER: PM me
PAYMENT PREFERENCE: Paypal
I have the following items for sale:
$300 + shipping - HKS tubular turbo manifold
, these manifolds came flanged for T28 exhaust housings, I however welded a divided T4 flange on it. This manifold does sit the turbo a bit far back towards the firewall, I was however able to fit a 3" dp but it was very very tight. Wastegate flange on the manifold is 40mm.
Here's short clip of the manifold in my engine bay.
https://www.youtube.com/watch?v=9MDsWk22y0I
Here are some very old photos from 2011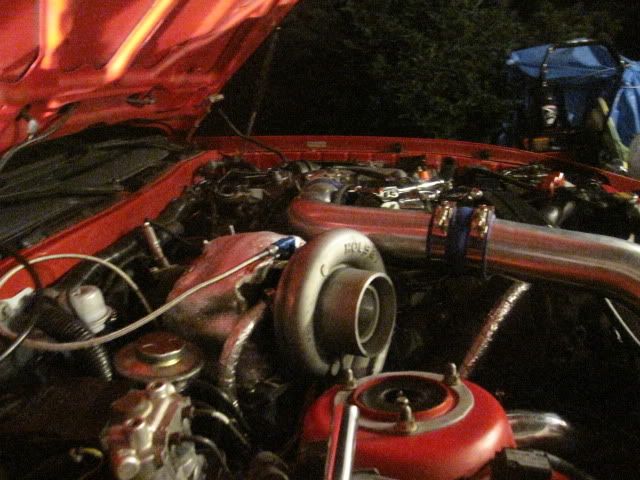 Here are my most recent photos I took, I did spray paint the manifold black so don't expect it to stay in this condition.
DSC_0920
DSC_0921
DSC_0924
DSC_0925
DSC_0927
DSC_0928
DSC_0929
DSC_0935
DSC_0936
$ 175 shipped - Centerforce Stage 2 Clutch disc and pressure plate
Mileage on this clutch is unknown, I purchased the car with 88,xxx miles back in 2009, I've only put 2,xxx miles on this clutch (car sat for 2yrs undriven), I estimate it has anywhere from 5,000-15,000 miles on this clutch. I never experience slipping or any other issues with this clutch.
$ 200 shipped - Tial 40mm wastegate
SOLD
This is a real Tial 40mm wastegate, comes with fire ring, I believe the current spring is 9 lbs.
SOLD - Lexus AFM
Overall unit is in good condition and was in working before it was removed (2011).