Discussion Starter
•
#1
•
I have made a number of contributions to the Club lexus forums due to my vested interest in my SC400 that I am building up at the moment. However, I know that some of my recent research findings are particularly of interest to the MKIV community as well.
One of my main research interests has been trying to get a MK3 R154 transmission converted to suit the SC/MKIV shifter location for the least amount of money with the most quality parts available.
Through the direction of Neil Griffiths, Australian Toyota Soarer guru, I have been pointed to the two parts necessary to extend the shifter location on the MK3 trans sufficiently to accomodate the SC/MKIV. The two parts that I have acquired from Toyota Japan (by way of Carson Toyota) to accomplish this are parts for the 91-93 JZZ30 Soarer R154, a direct descendant of the MK3 R154.
To follow is a number of photos showing the differences between the MK3 and early version Soarer parts that will allow the MK3 trans to quickly and cost-effectively be converted to suit the MKIV with genuine Toyota parts totaling $76.
I am not on Supraforums often other than to check the classifieds for parts that are useful to my build; but, I will try to check this thread when I am at a computer to answer any questions that anyone has in regard to these MK3-to-Soarer R154 transmission conversion parts.
----------------------------------------
An excerpt from
my Club Lexus thread
:
----------------------------------------
Here are some shots of the parts I received from Toyota Japan by way of Carson Toyota to convert the shifter location of a MK3 R154 to suit the MKIV/SC. These parts are OEM parts from the early version Soarer R154, which is a direct descendant of the MK3 R154.
These parts have been referenced multiple times in this thread, but in the event that you have missed them, here they are one more time:
$60 - Housing, Shifter (33521-24040)
$16 - Control Shift Lever (33570-24010)
The Soarer parts are 1.125" longer than the corresponding MA70 (MK3) Supra parts. This will extend the shifter sufficiently to not contact the metal bar separating the shifter area from the ash tray.
This is a shot to confirm the identical shifter geometries between the MA70 Supra shifter and the C's short shifter for the early version JZZ30 Soarer. Note that the stock shifter from the MK3 that came with my trans had been hacked up a bit: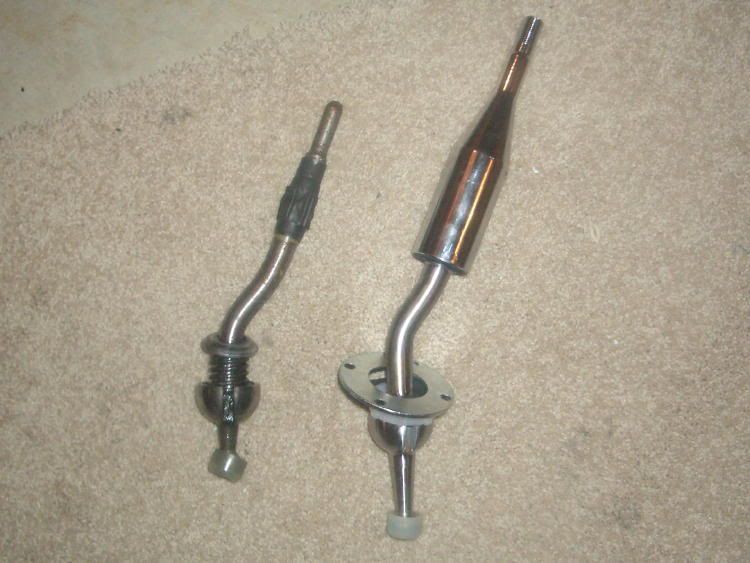 Here is a shot from another direction to show the similarities in the two shifters. When I received my early version JZZ30 Soarer short shifter from C's in Japan, I noticed that the instruction manual listed the MA70 and JZA70 (MK3) Supra shifters to have the same part number. This is further evidence of the identical shifter:
Here is the money shot showing the differences in shifter location from the two shifter housings. As mentioned, the extension is 1.125", which will give you the OEM shifter location from the early version JZZ30 Soarer trans:
Here is a shot for comparison of the two shifter housings. Notice how much longer the JZZ30 Soarer housing is. But, notice how everything else is identical in term of bolt location, shifter angle, etc:
Here is another shot to compare the Supra and Soarer R154 shifter housings. This shifter housing, which looks altogether similar to what some have spent hundreds to custom fabricate, put me out $60 from Toyota Japan through Luis at Carson Toyota:
If you look really close, you will notice that the shifter housing from Toyota came pre-greased in the socket where the shifter ball enters the housing, further evidence of the quality of a genuine Toyota part: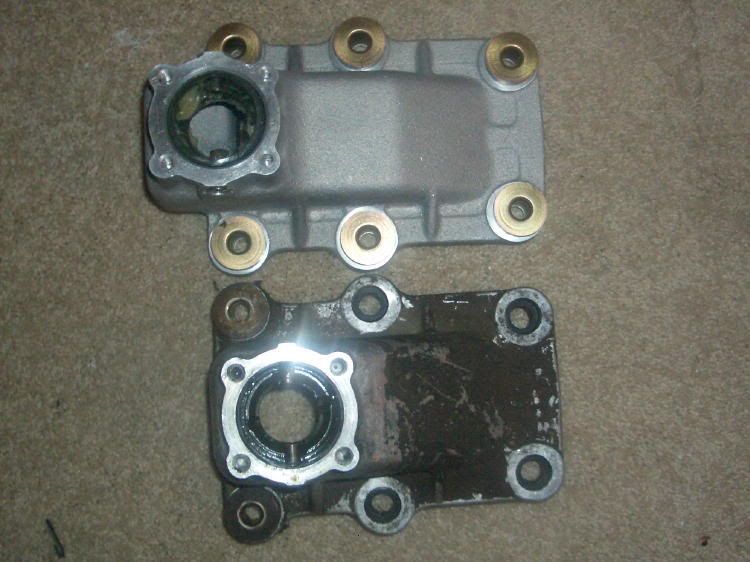 If the shifter housing is extended 1.125", then the shift lever just inside the housing must be corresspondingly extended 1.125". This that longer shift lever, the second and final part necessary for the MKIV/SC shifter location conversion: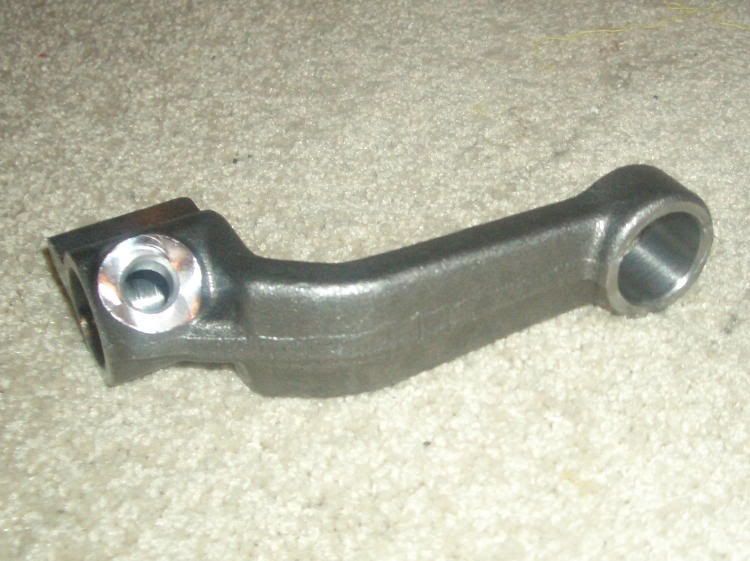 Here is the shift lever inside the stock MK3 trans that needs replacing to put the shifter itself in the appropriate location to suit the extension. If my R154 was not behind 26 things at the moment, I would have pulled the trans and swapped out the piece: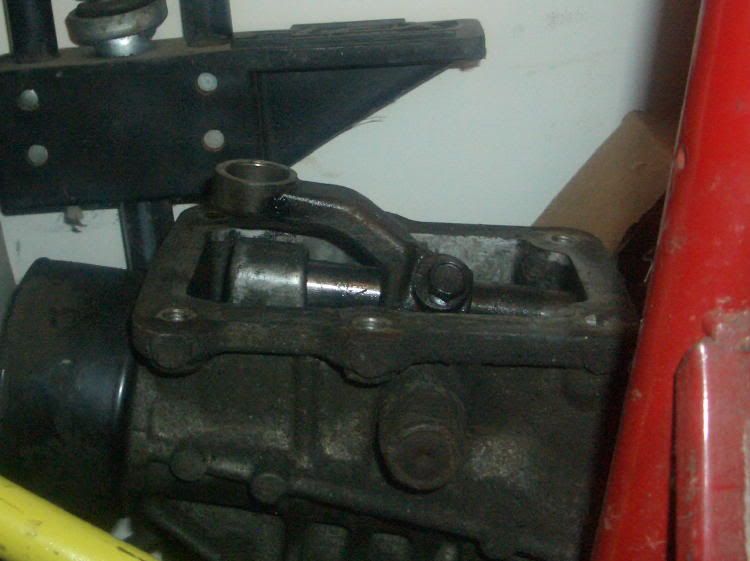 This is a simple mock up shot to illustrate the 1.125" extension from the JZZ30 shift lever that suits the JZZ30 shifter housing. This shift lever was $16: