found a use for the 12 wheels and tires around my house. i used them to hold up my new shed while we pulled the trailer out from underneath it.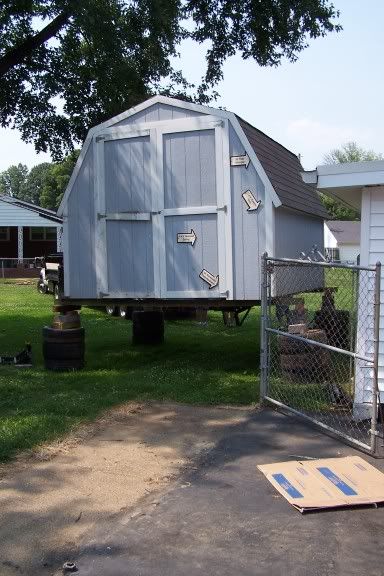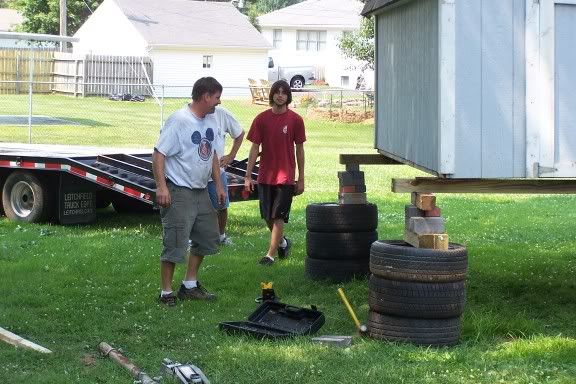 notice the spare has the wheel well rust on it my favorite
MODS i know this isnt the exact place for this but i figure that everyone could get a kick out of it.