Discussion Starter
•
#1
•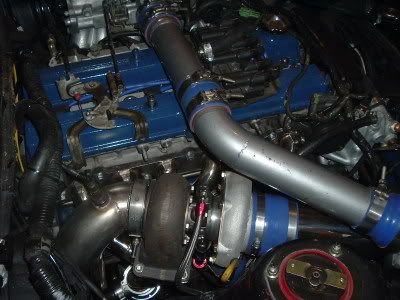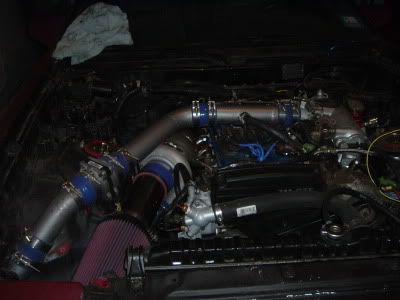 turbo is precision pt63 .68 ar turbine .70ar compressor
the installation was pretty straight forward other than the fact that the manifold didnt line up properly. i had to drill out 2 of the holes becuase they did not line up.
it did not come with the lower ic pipe to mate to the hpf intercooler kit that i already purchased but hpf is working on that now i presume. other than the manifold being slightly off everything fit pretty well.
other supporting mods:
afpr
rc 550's
walbro 255
gm maft
safc 2
spec stage 3
spec flywheel
hpf intercooler kit
avcr
aem wideband
hks 1.2mm
arp studs torqued to 100 ft/lbs
i am looking to make 450-500 on a street tune at around 20 psi. maybe higher on race gas or with meth.
thanks for lookin