Waz up guys!! Just took a well spent hour installing my new headlights and H.I.D. kit... God they look so much better.. my previous headlights were fogged up and desperately funked up... Thanks again Curt Aigner for the new headlights. Got myself the Halo HID kit 6000k. Made in Japan and they are beyond awesome... here are some pictures..
Before...
After....
IN YOUR FACE!!
Soooo sweet..... HIDs vs Halogen... not even a fair fight...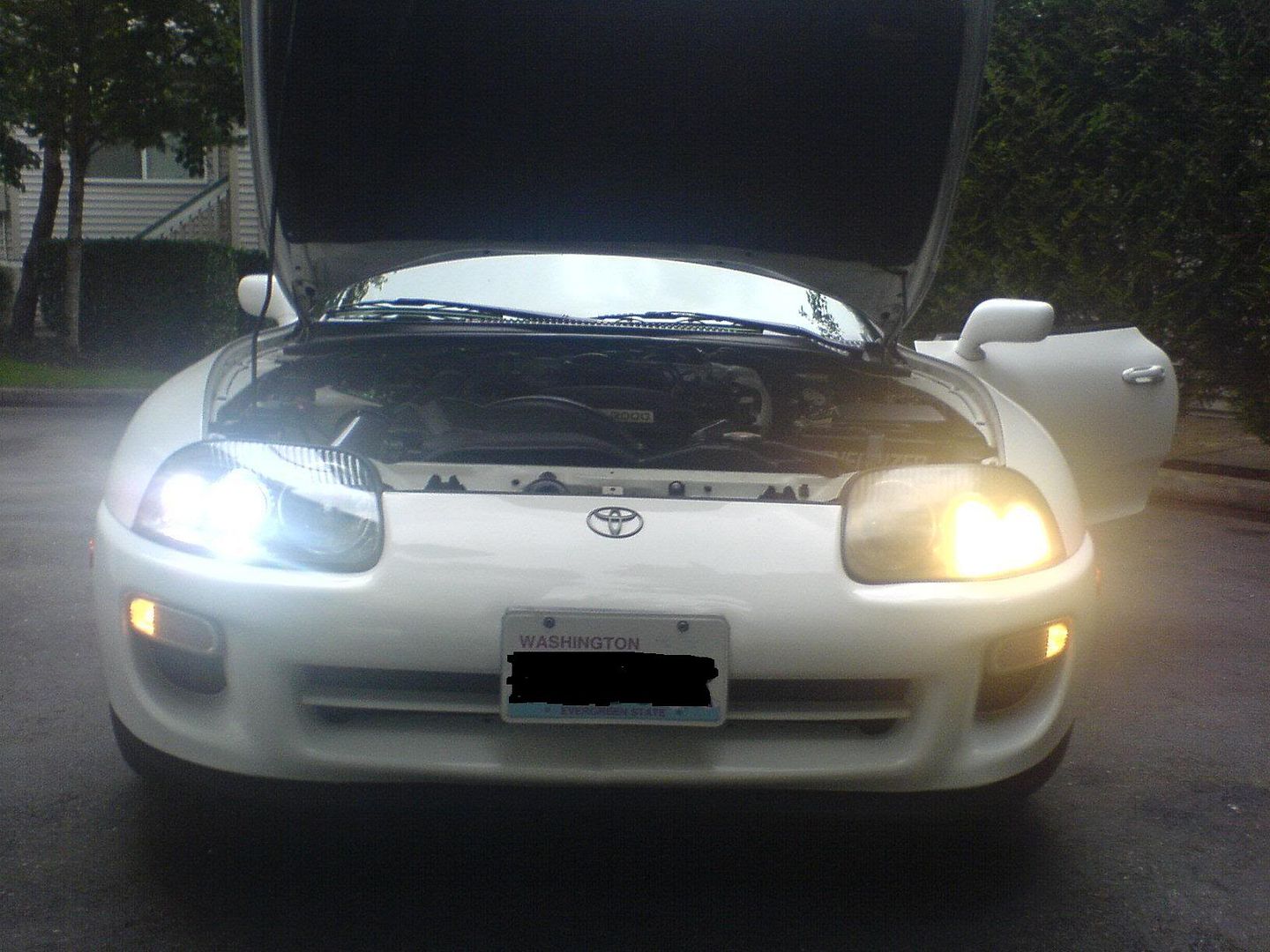 Can't wait to drive it tonight and see the night in a whole new light.. haha..