yes ive been threads about this etc, but this is my 1st attempt at this. looks clean imo i did low/fog HID and bought a OEM high beam bulb. these HIDS are just temps for a while before i start Retrofitting S2000 Projectors and Possibly Blazer Foglight Projectors during the winter. i have seen a foglight mod which was done Super clean and i did them.... Amazing Results. Well heres my Build Guys dont go too hard on me. Thanks! and also sorry for the Bad Camera Quality
LIST OF ITEMS NEEDED:
1. Solder Iron
2. Solder Wire thick or thin doesnt matter
3. Wire cutting pliers (multi tool works as well)
4. Electrical Tape
5. A very small phillips screw driver (for making the fog light hole harness)
6. Four DDM Tuning Ballast (for fog and low)
7. x2 9006 Bulbs HID (Low)
8. x2 H3 Bulbs HID (fogs)
9. x2 194 Wedge Bulb (LED Day time running light/City Light)
10. A socket wrench
11. A 10mm Socket
12. 1-2 hours of your life (took me two hours because i took my time)
1. got a random box in my room when i came home today so i wondered what it was... until i opened it! DDM Ballast and Bulbs, 6000k for both! (i bought Extra bulbs just in case one burns out!)
2. i turned on the stock headlights on in my Garage i couldnt do a night time comparison because this was around 4:30PM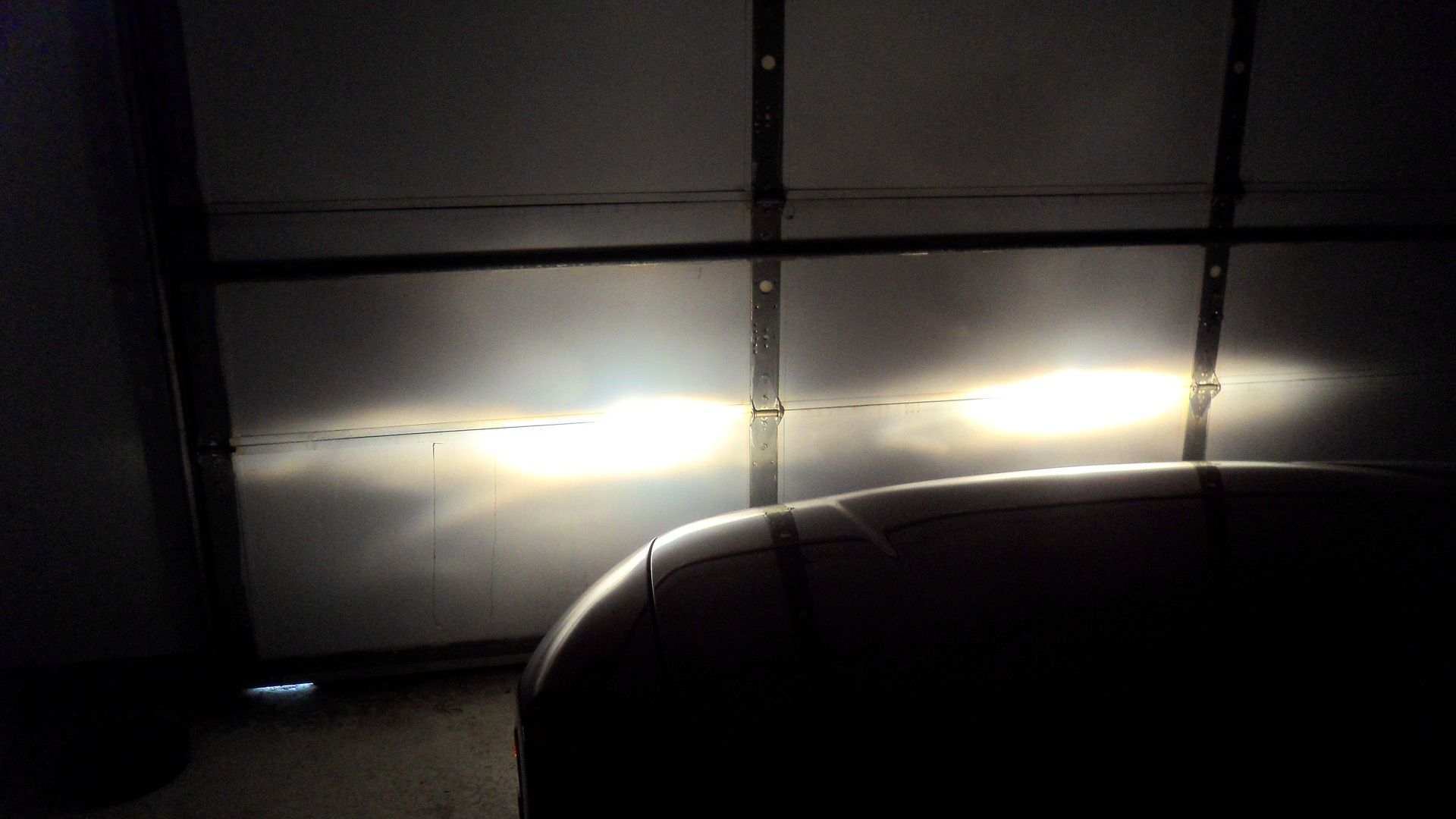 3. Bolts To unbolt just showing where to etc.
4. took the stock snorkel out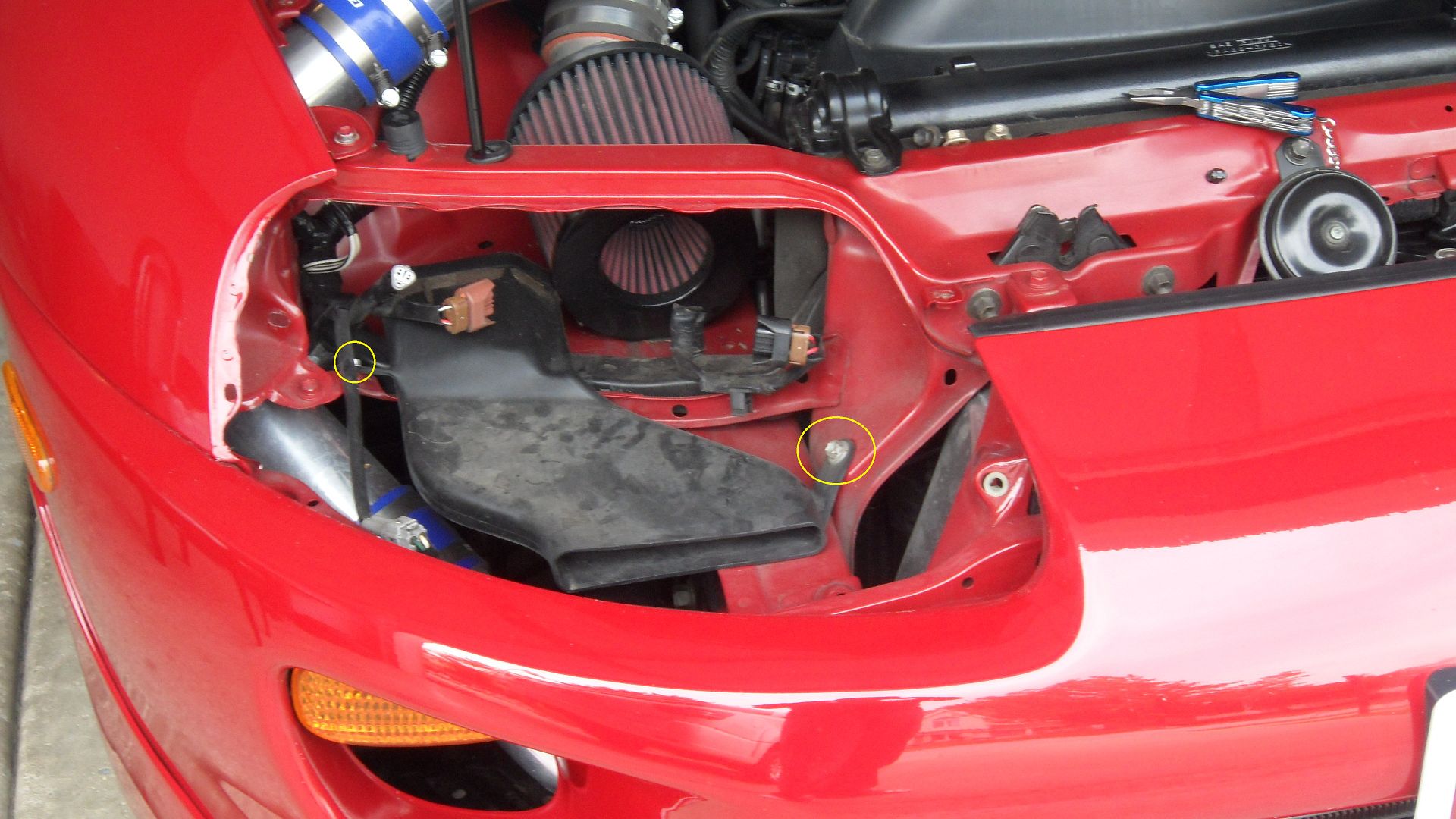 5. Driver side headlight, took out the battery of course.
6. Battery Removed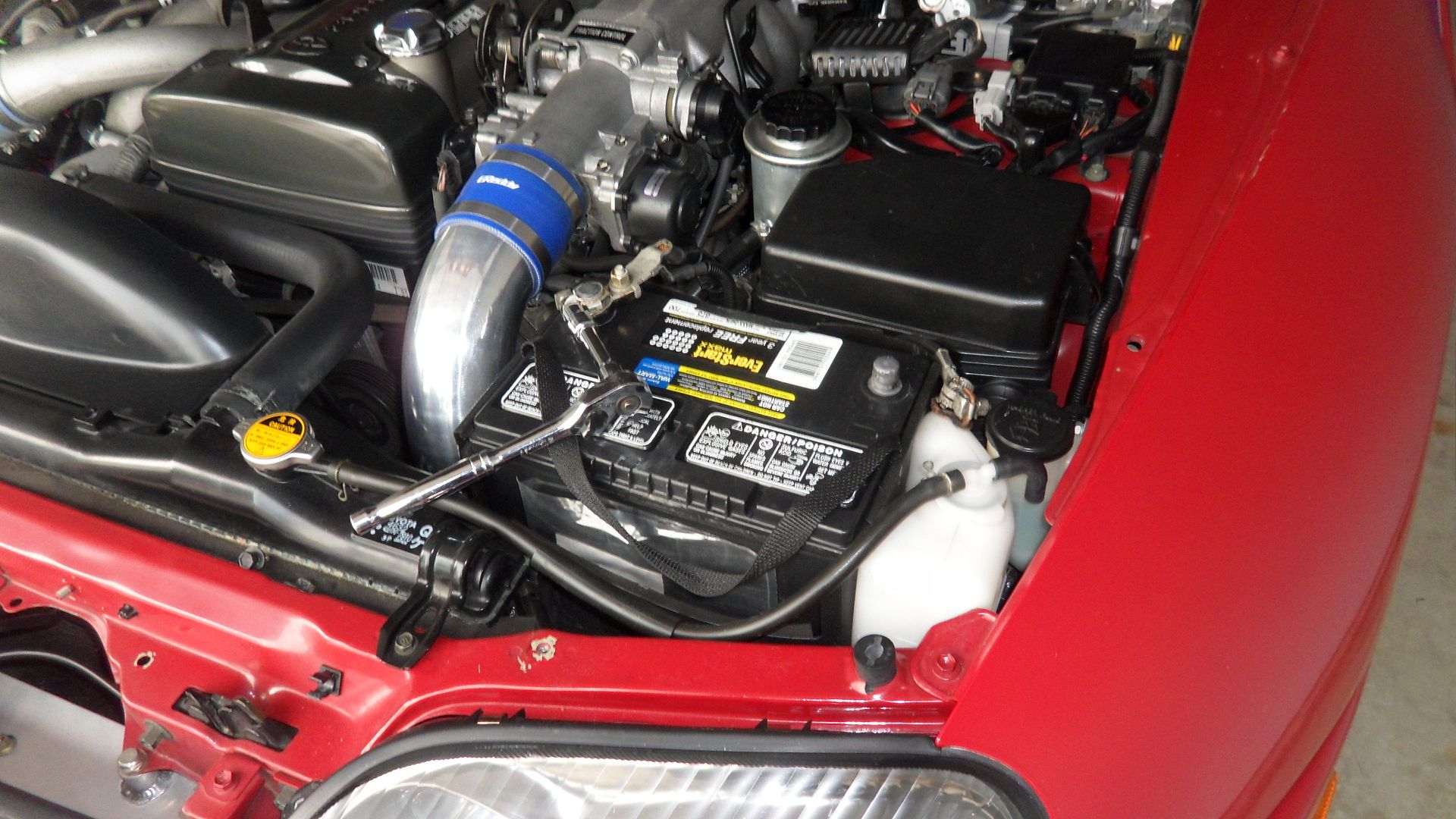 7. Headlights Removed (they were a little hassel to remove so you gotta wedge your way through)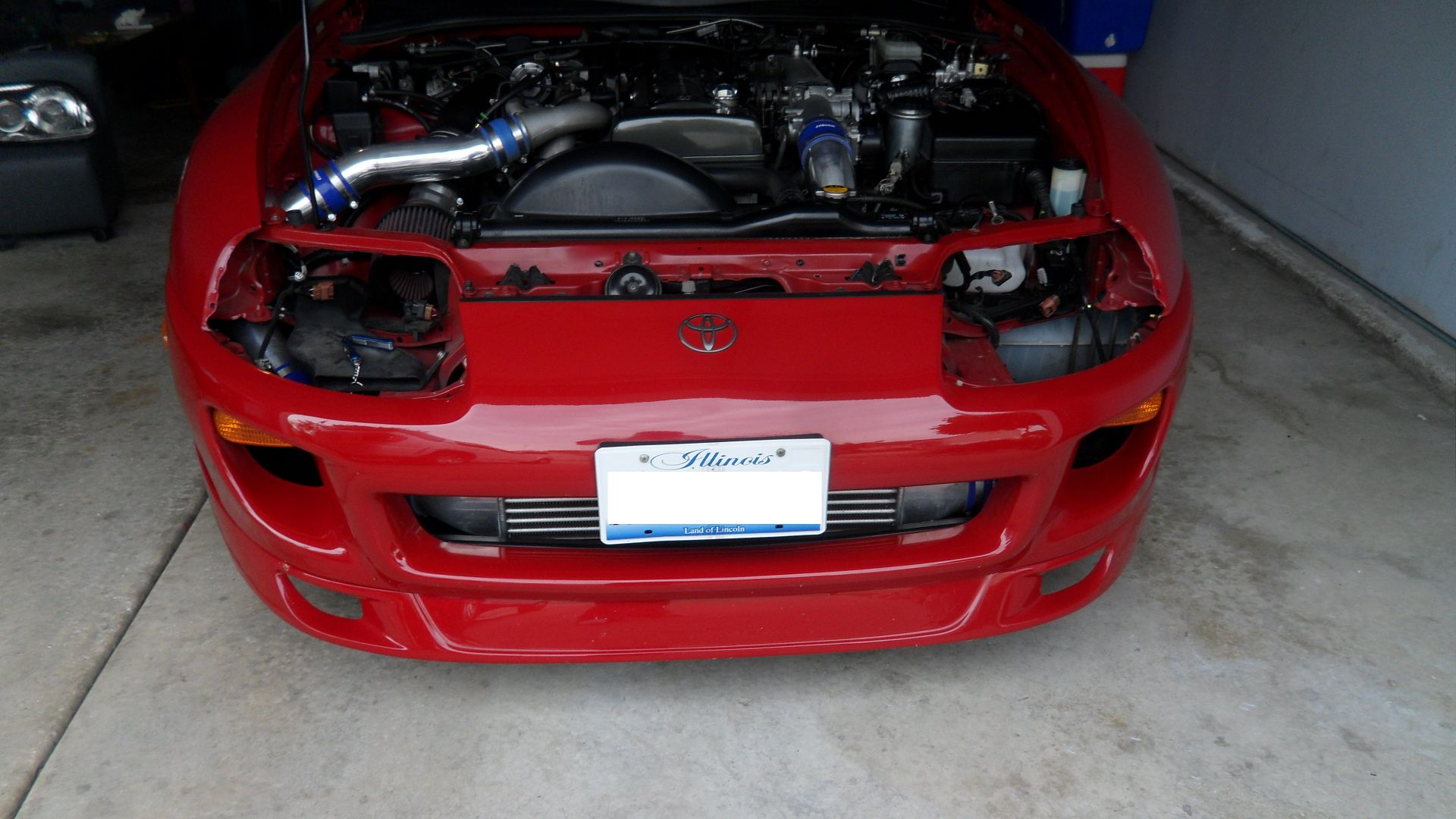 8. The Headlights, and the Goodies.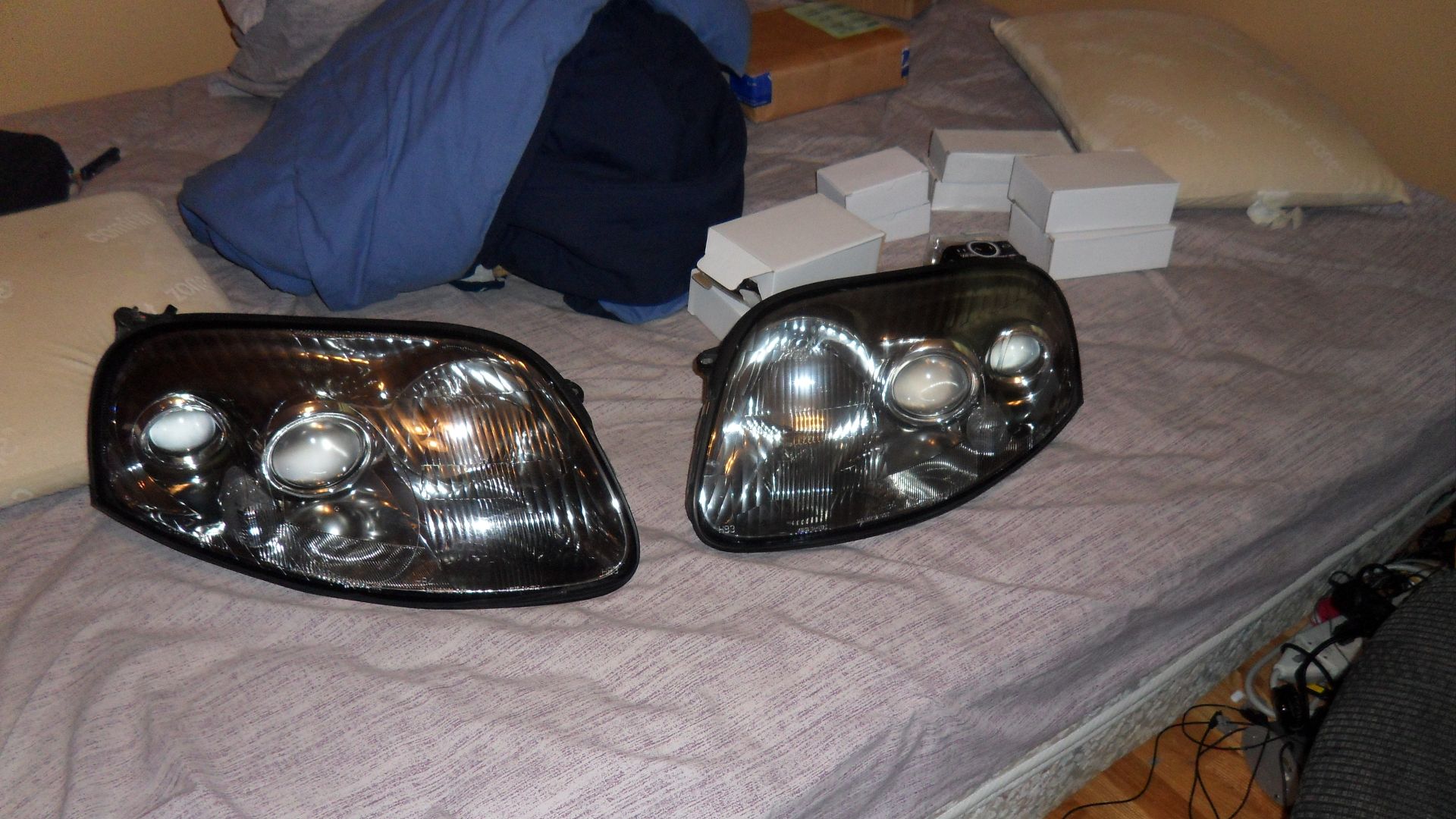 9. High Beam bulb removed.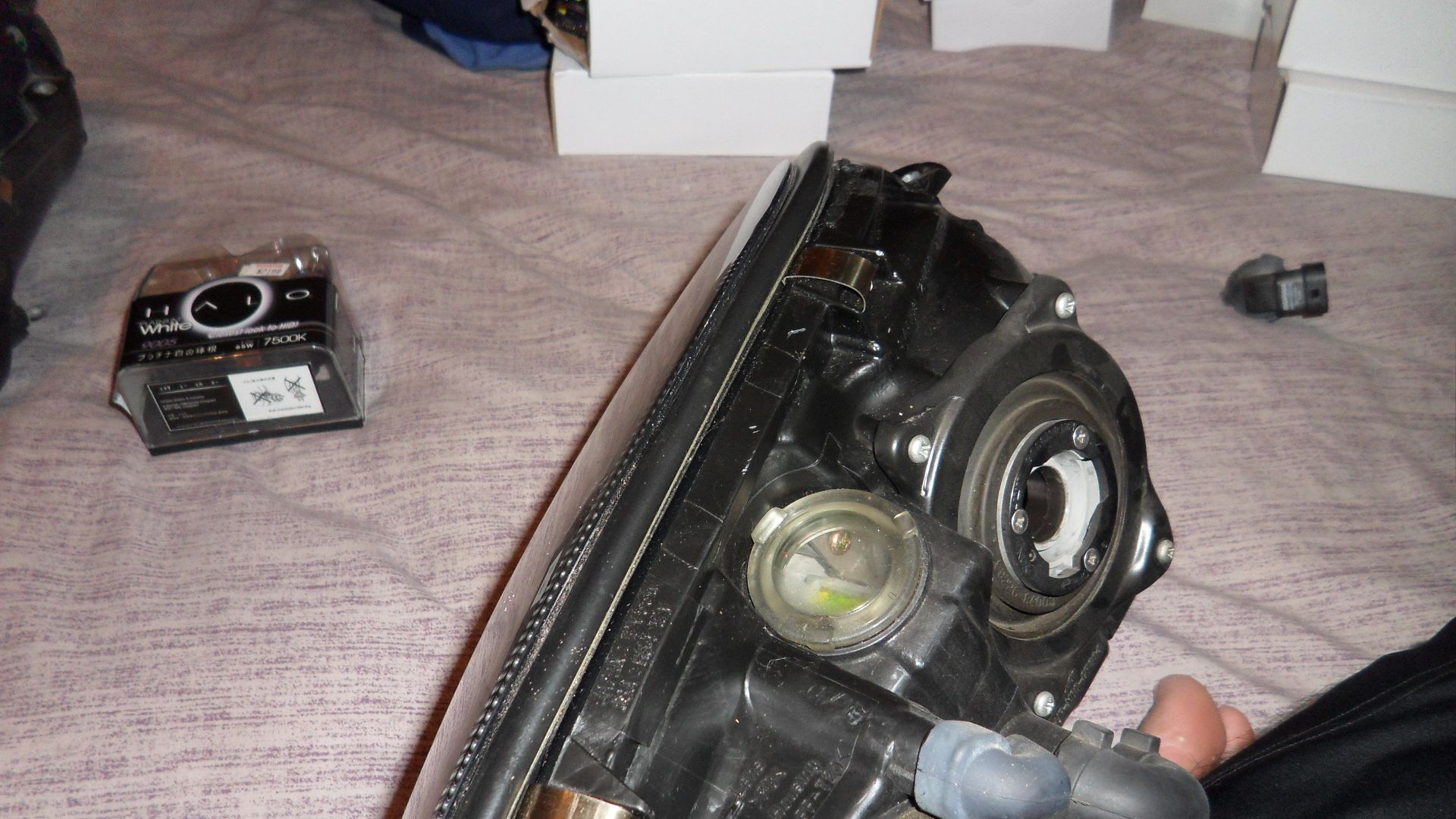 10. Comparing.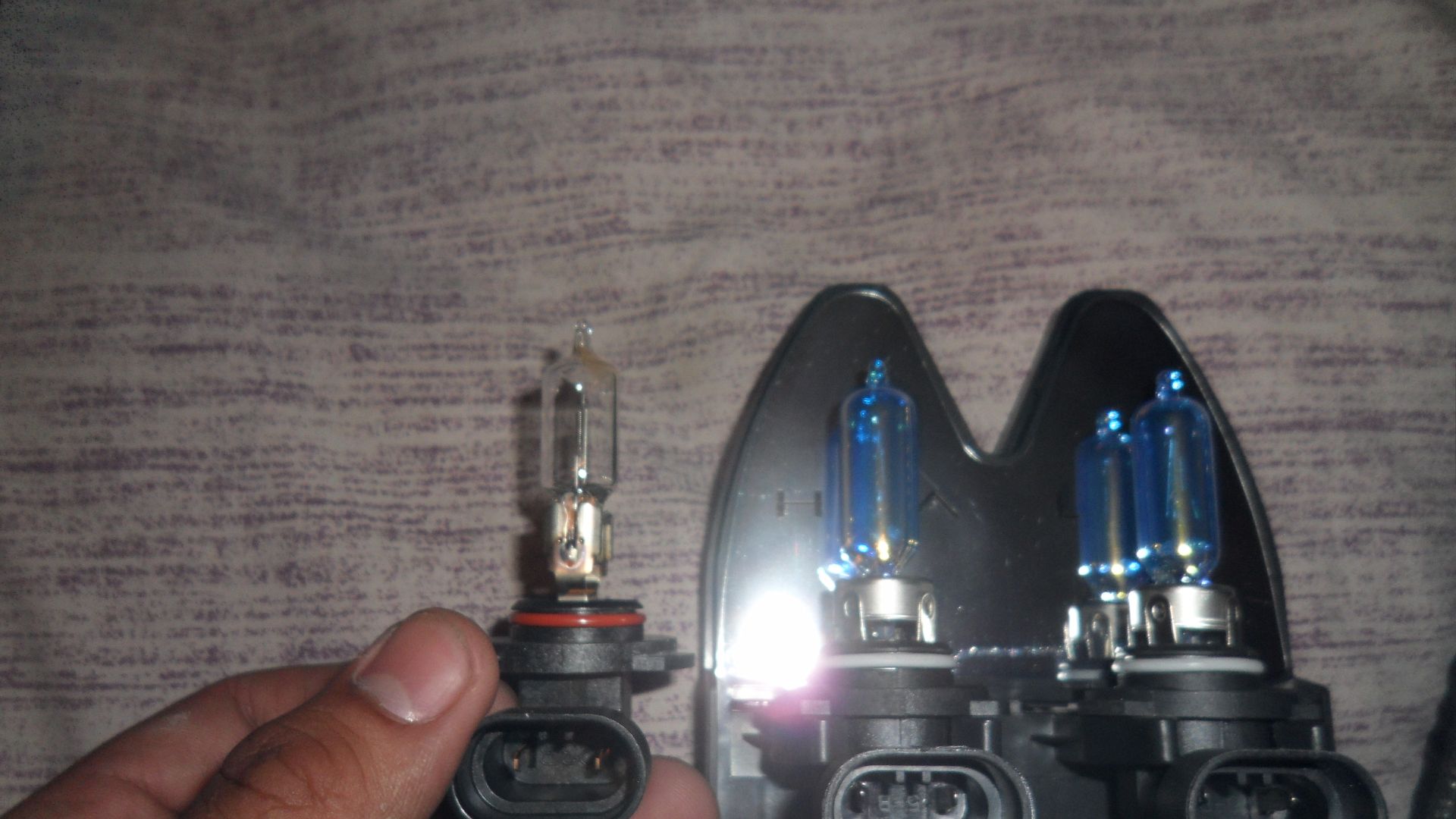 11. i changed the Day time Running Light to White LEDs i cant stand Amber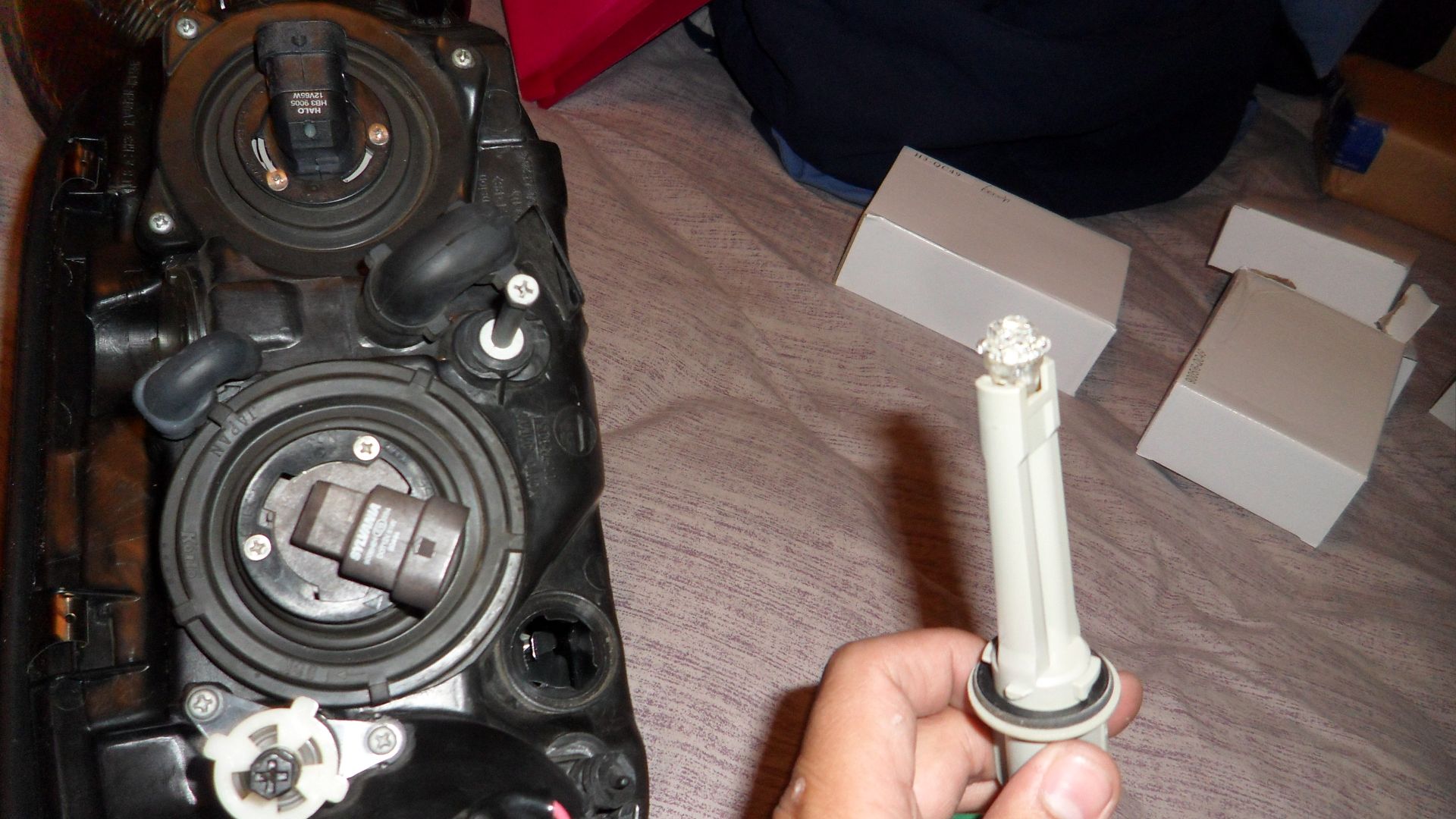 12. The Bulbs!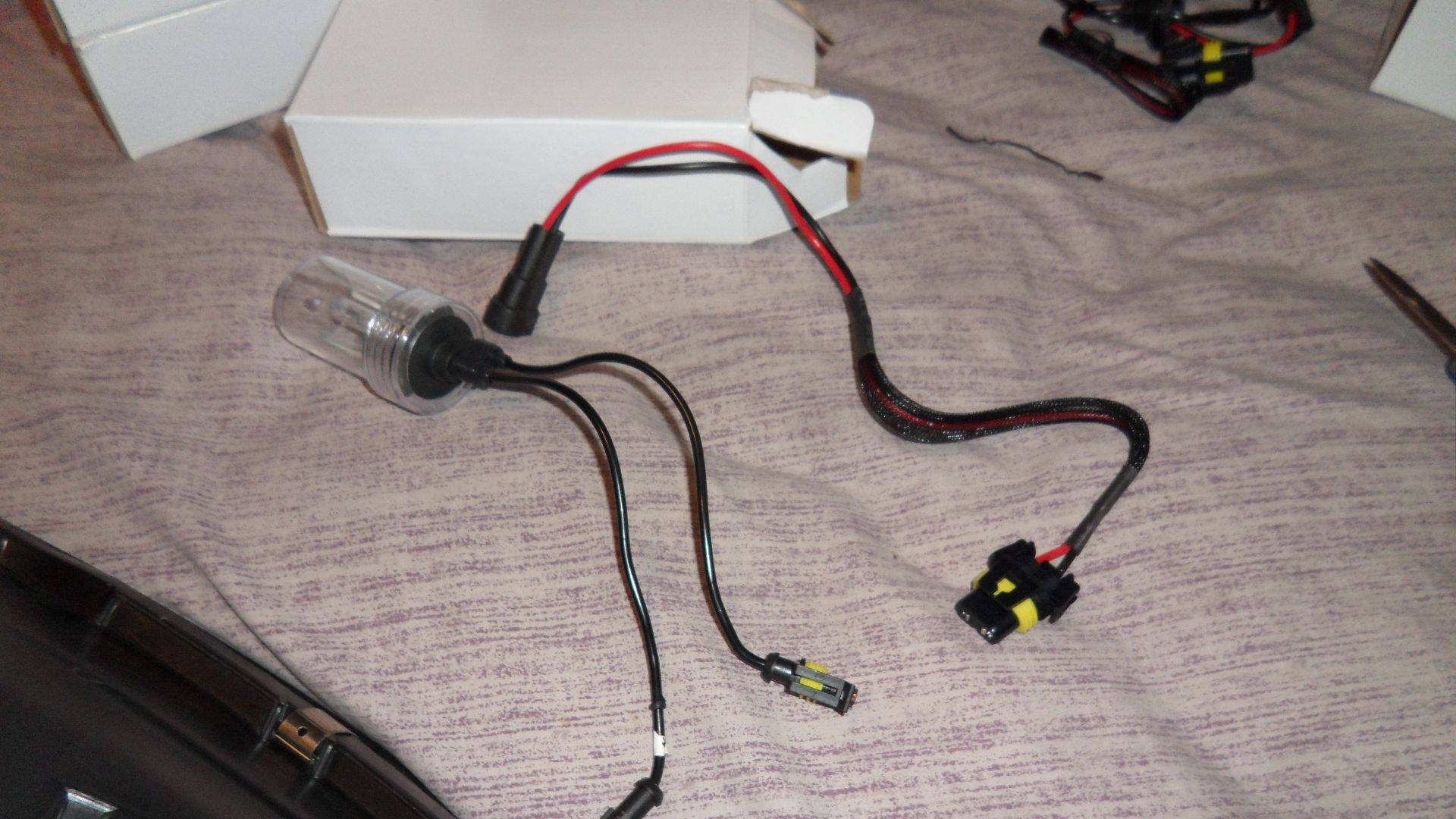 13. Did the Low Beams First since its simple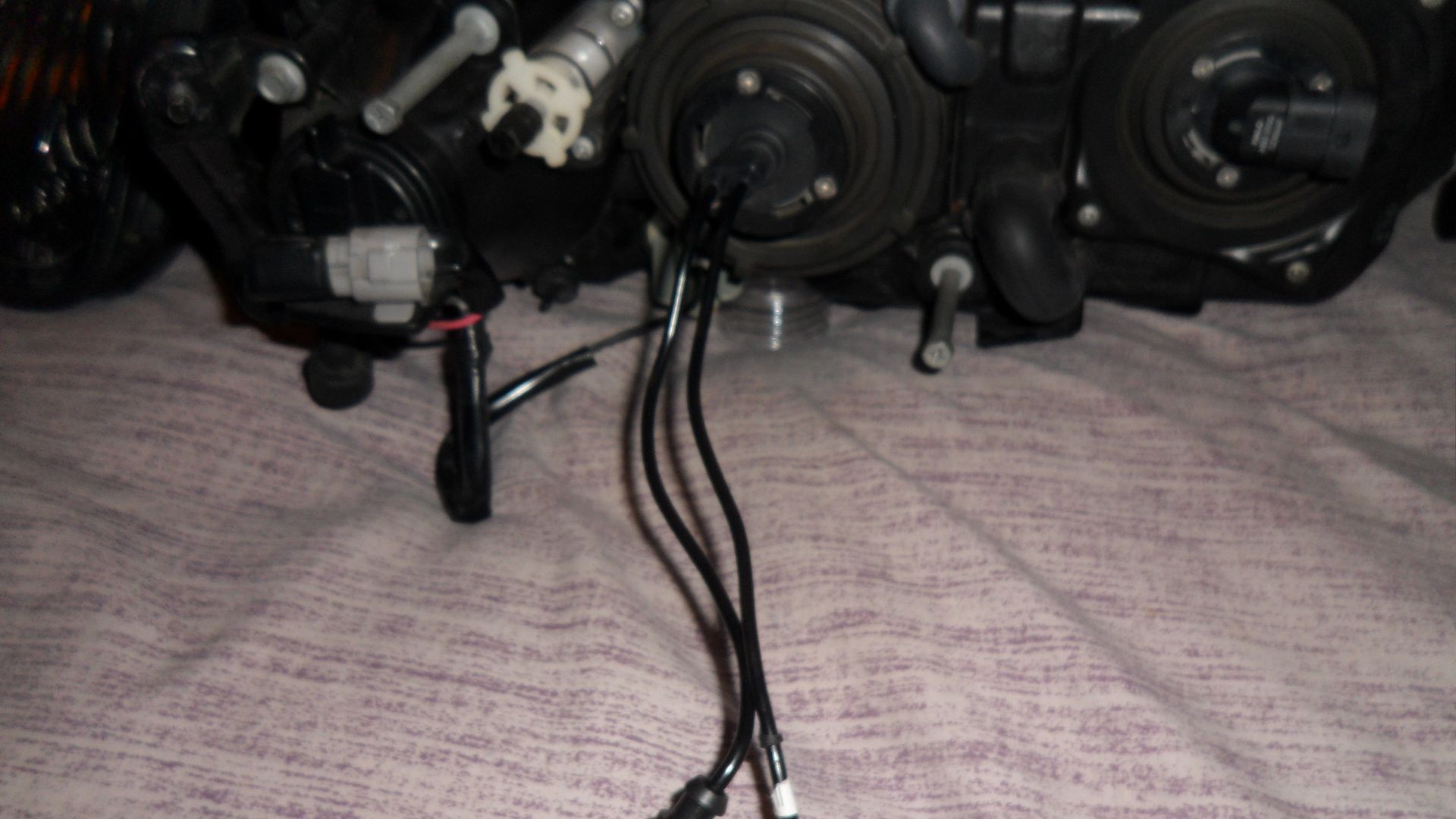 14. finished with the low beams. now on to the Fogs.
15. Yay Bulbs and Harnesses! More Fun.....
- Bio