·
Powderin my balls since07
Discussion Starter
•
#1
•
so i purchased this 89 mkiii for 2400 dollars about 5 months ago, and had nothing but problems with the thing. after getting it home i found out that the surface rust on the car went alot deeper than wut it seemed. there was a rust hole in the floorboard that soaked the carpet/back seat/wires leading to the back seat, and when i would turn my car off...it would stay running. After fixing that whole ordeal, the headgasket (which was supposed 2 be replaced with an oem n arp's) blew. I removed the head to find oem bolts, so i used arp's and another oem gasket. a 57 trim ct 26 is sitting in the garage just waiting for the little bugs of the car to be fixed. I stripped the interior to bare metal and wires, and welded in new metal to the body, painted the dash pieces black while i was at it...welded in new metal into the 1/4 panels, then used a thin layer of bondo to cover it. most of teh car is primered, in the pics the rear trim pieces are still being painted, and the bumpers are both just sitting on the car, no bolted in. theres alot more work to be done, and although it kinda looks like ass, i cannot stop staring at it
this is what the interior looks like...painted the dash panels and the floorboards black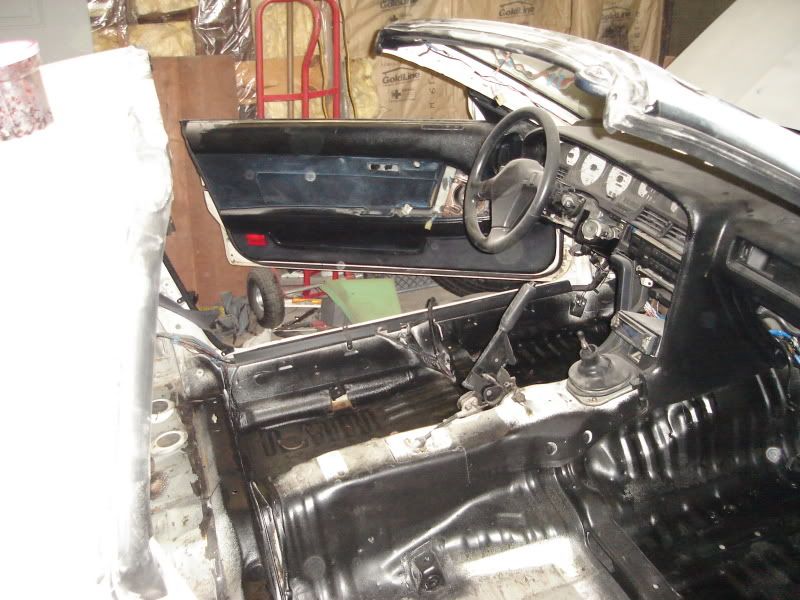 the car is so low and i had no idea how low it really was, i tried pulling into the jiffy lube down the street (i used to work there so they change my oil for lunch) and as i was pulling in i cracked my fron bumper in about 5 different places....
so i pulled that bumper off tha cabinet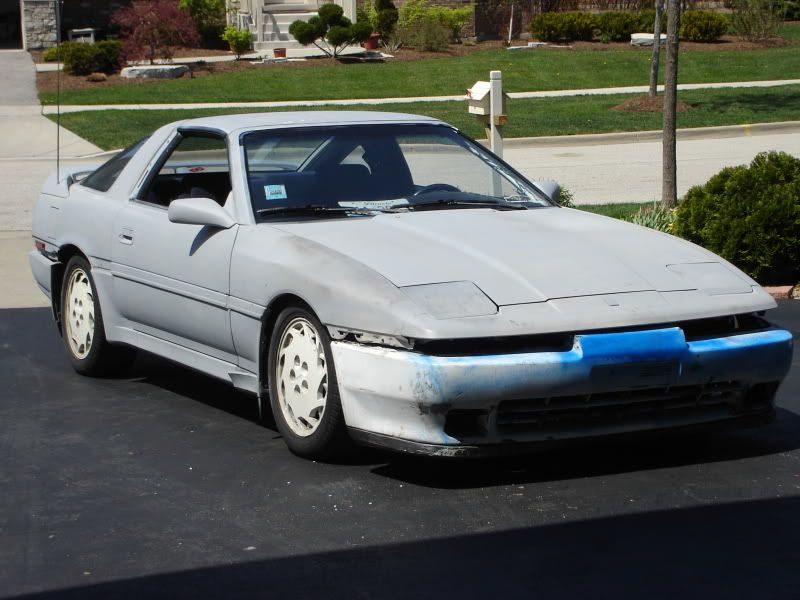 this is what it looks like as of today. still needs a little bit of body work, and the motor runs flawlessly, i just need to fix the vaccum line nightmare i have, as well as change plugs and wires. Also thinking about a paint scheme to go with... too much work, lmk what u guys think...