Discussion Starter
·
#1
·
By Sam Hardy05th May 2011
Sensational C-X75 supercar gets green light for production - 200mph, £700,000 hybrid two-seater hits the road in 2013.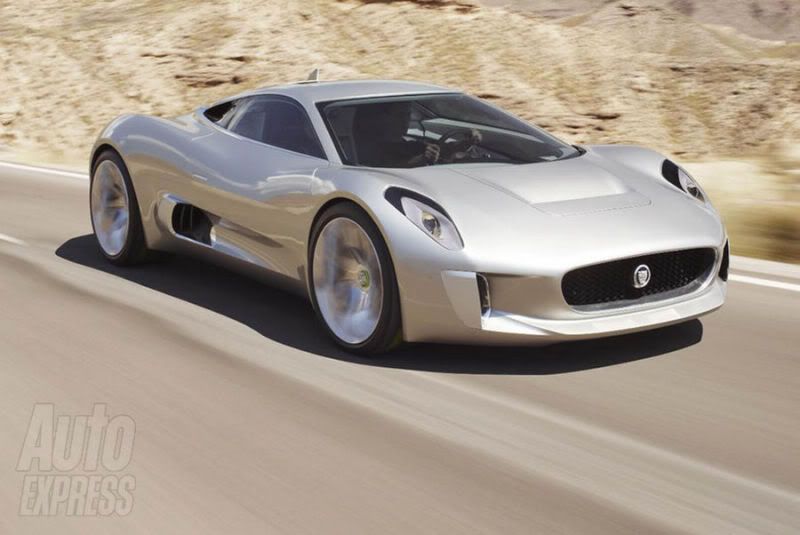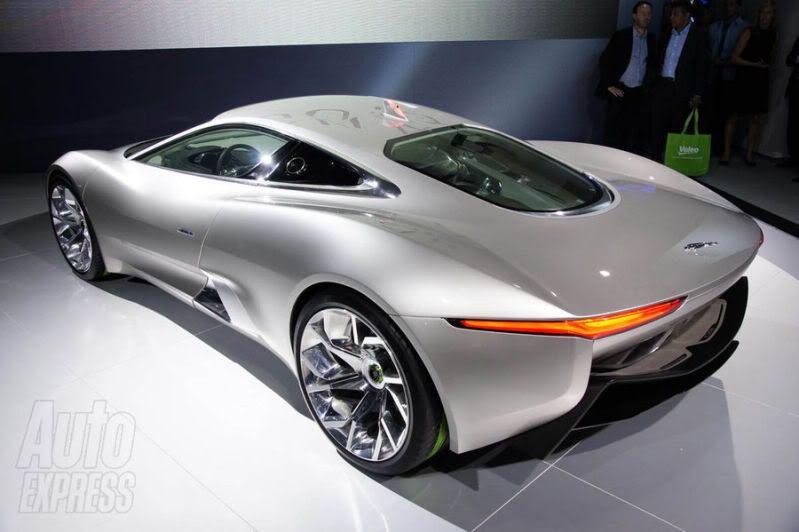 It's the green light for the most exciting Jaguar in decades. The Coventry firm has announced that the stunning C-X75 supercar will go into production – and it has partnered up with Formula One team Williams to do it!
First revealed at last year's Paris Motor Show to celebrate the company's 75th anniversary, the C-X75 stole the limelight with its swooping shape and innovative range-extending gas turbine powerplant.
However, while a handful of the 250-limited run will boast the incredible turbine system, the rest will feature an all-new 1.6-litre four-cylinder turbocharged petrol engine hybrid unit developed by partners Williams. This unit will be related to the engine used by the Williams F1 team from 2013.
"This association with Jaguar Land Rover provides us with an incredible opportunity to work with one of the world's most inconic brands," Williams F1 boss, Sir Frank Williams said. "Williams has always considered itself an engineering company so this project will allow us to create something truly exceptonal."
Complete with electric motors driving each axle and a engine rev limit of 10,000rpm, Project C-X75 will boast incredible performance.
There's no definite power output as yet but with each electric motor boasting around 400bhp, expect the total output to be in excess of 900bhp.
With a lightweight carbonfibre chassis and ceramic brakes, Jaguar claims the supercar will do 0-60mph in less than three seconds and 0-100mph in less than six seconds with a top speed in excess of 200mph.
That makes it the fastest accelerating Jaguar in history by some margin. As well as being as accelerative as Bugatti's Veyron, the C-X75 is a whole lot more environmentally friendly.
Jaguar claims that the car can emit just 70g/km of CO2 in certain modes. It will have a zero emission mode where it runs solely on electric power, for 30 miles. Track mode will unleash full power. Jaguar says the C-X75's engine will act as a range extender, boosting the on-board lithium-ion batteries, which then power the motors. The car will be able to be plugged into the mains too.
The engine will also directly drive the rear wheels. Because of the arrangement of the electric motors, the C-X75 gets a very lightweight four-wheel drive system too. Another benefit is the ability to vector torque to the wheel with most grip.
Add to that a carbonfibe chassis and panels made from the same material, and on paper the C-X75 promises to be nimbler and more powerful than any Ferrari, Lamborghini and McLaren. Williams will also provide know-how when it comes to lightweight materials such as carbonfibre along with active aerodynamics and other F1-associated technology.
The car is expected to look almost identical to the original concept, which boasts a sweeping shape and a tail inspired by the mighty XJ13 prototype Le Mans racer. Inside, expect a whole host of bespoke fittings with twin screens showing vital information and a Bowers and Wilkins-developed stereo. The C-X75 will go on sale in 2013 with a price tag between £700,000 and £900,000.
Read more:
http://www.autoexpress.co.uk/news/autoexpressnews/267496/jags_jet_car_is_go.html#ixzz1LrkA31oE
-
36 min confirmation video