Just another red dawg?!?
April and May seem to be the months for red supras. It was not a great day to take photos but I headed out to my favorite picture spot under cloudy cover anyway...a grave yard. I've had this supra for 6 years now and it has over 105K miles on it. The major mods include a small single turbo (PHR GT60 DBB turbo kit), AEM ECU, titan fuel rail, 850 cc injectors, 2 walbro fuel pumps, Boostlogic built transmission, PI 3800 stall converter, and Tein HA coilovers. All performance upgrade work was done by RRevMotorsports and various fab work (i.e. roll bar, grille, undercover sheet metal, catch can, etc) was done by Kreative Images. It is truly a blast to drive as full boost is only a split second away after mashing the petal.
I hate the stock plastic under engine covers, especially after it is hacked up to put a FMIC in, so I had it redone in sheet metal. The access panel with the zeus fasteners in the pictures is to the remote oil filter.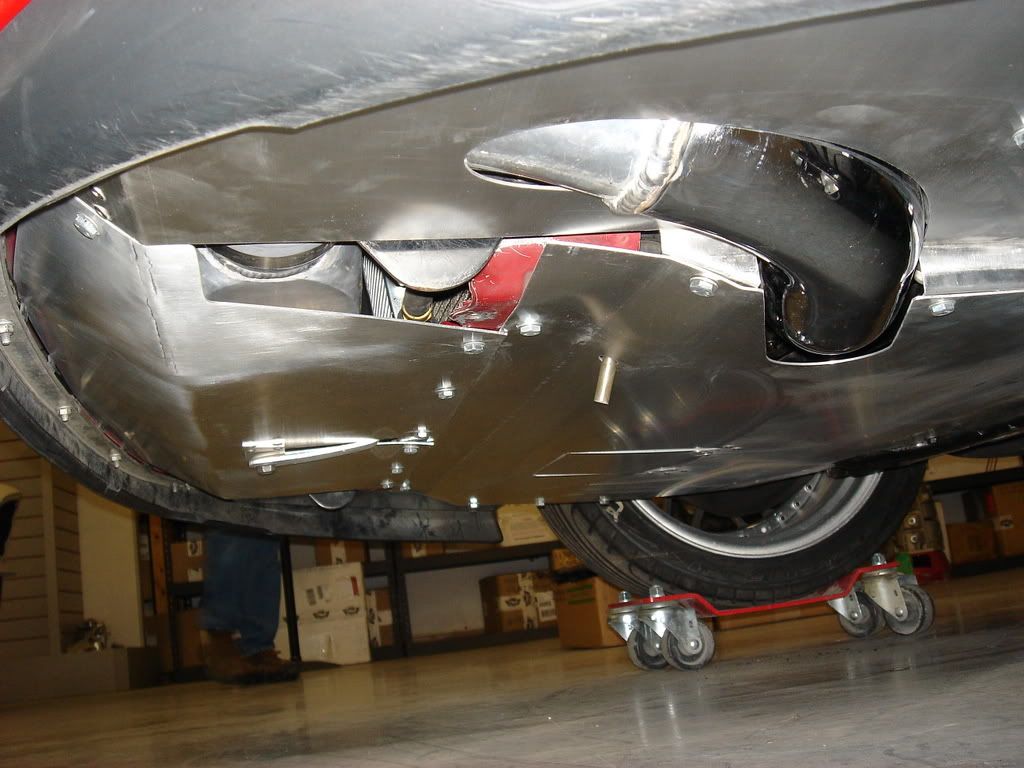 Exterior shots...The rear is still a little high. In the next month I'll drop the car some more.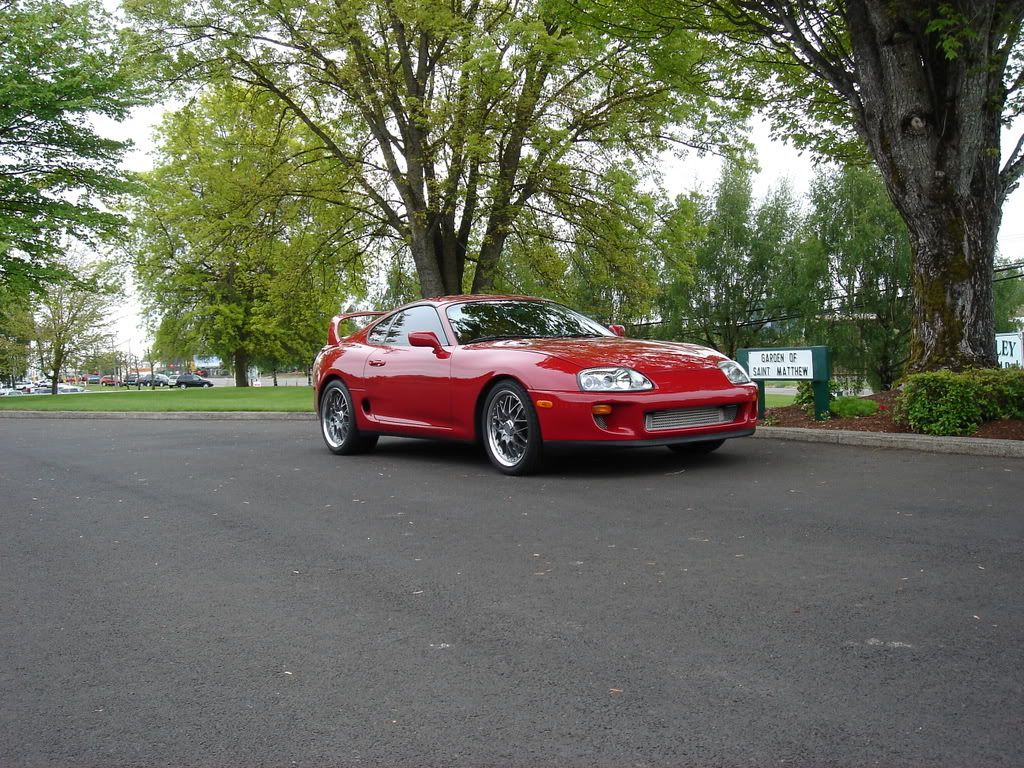 Engine bay. I like chrome. It's easy to clean.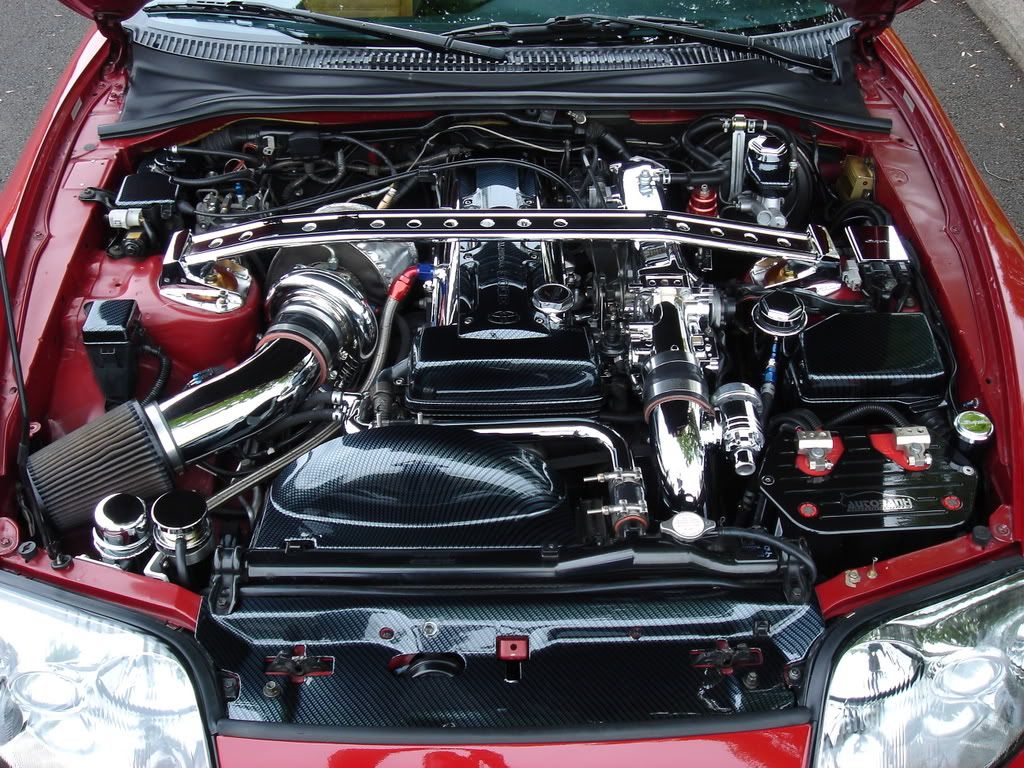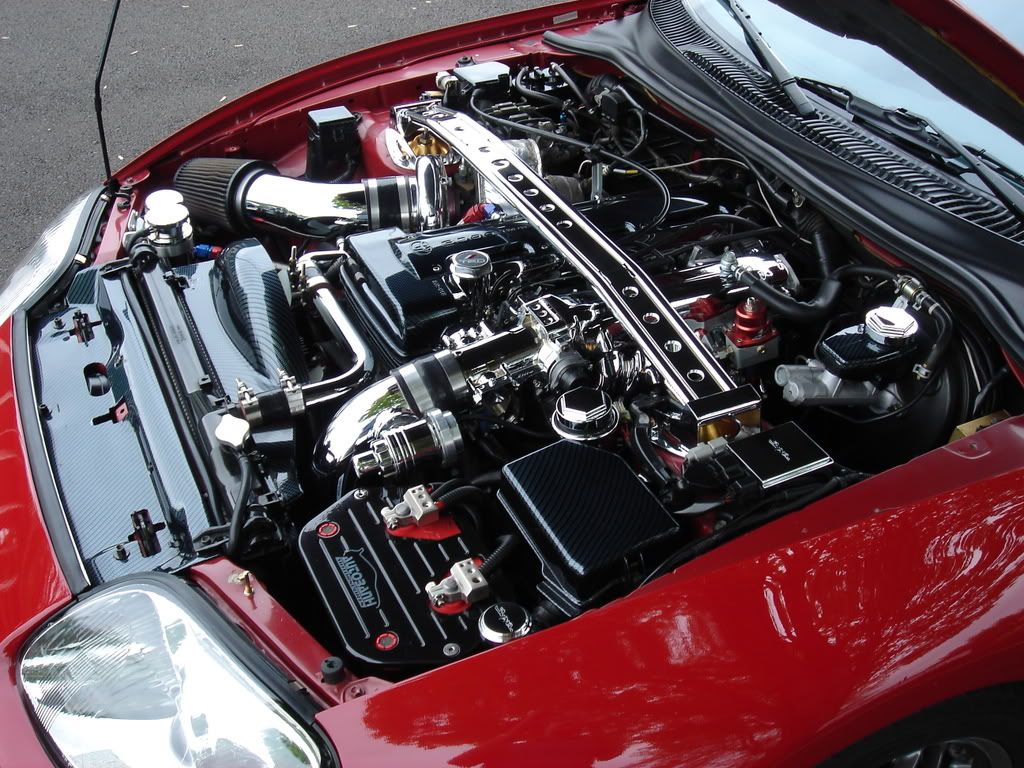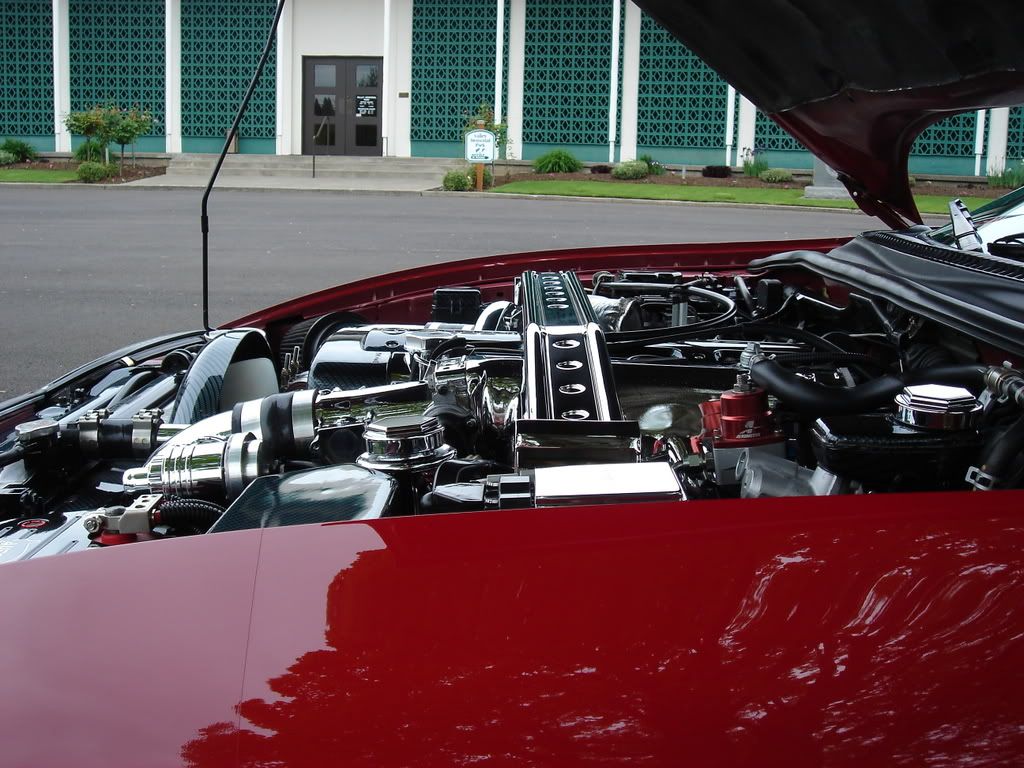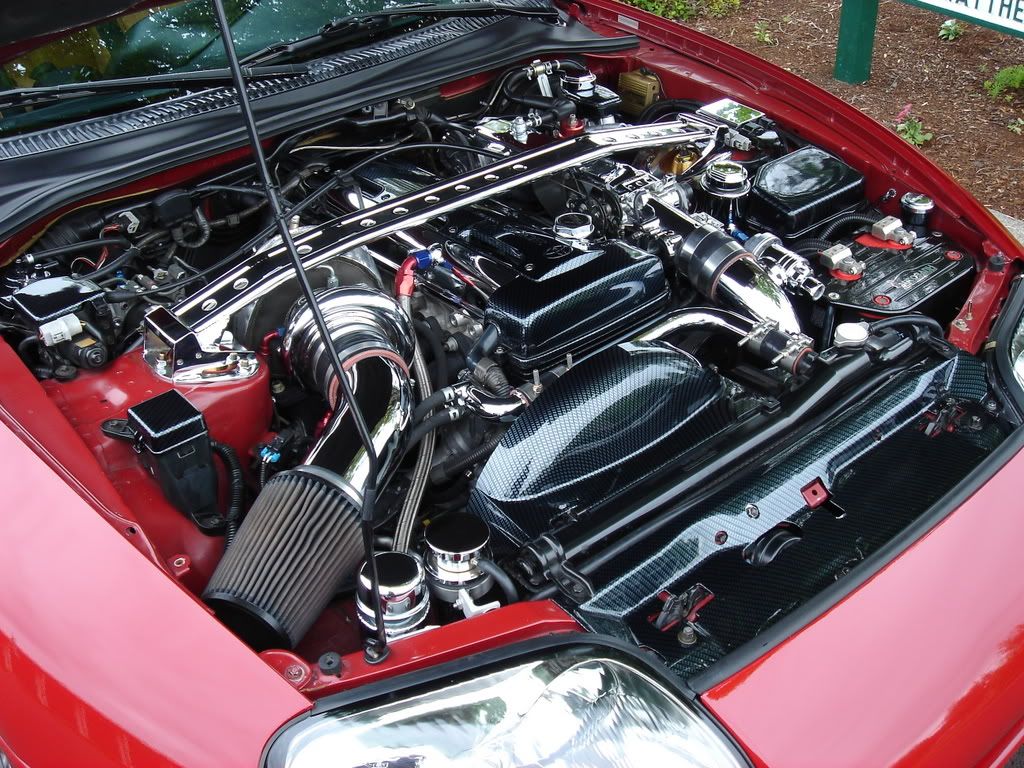 The interior...I had some stringent requirements on the roll bar such as being able to put my seat all the way back with a decent angle since I'm 6'5", and still being able to stow the targe top in the rear. Happily there is no compromise with the roll bar in the car (other than some notching on the rear seats to clear the rear bars) and it makes the car so much stiffer.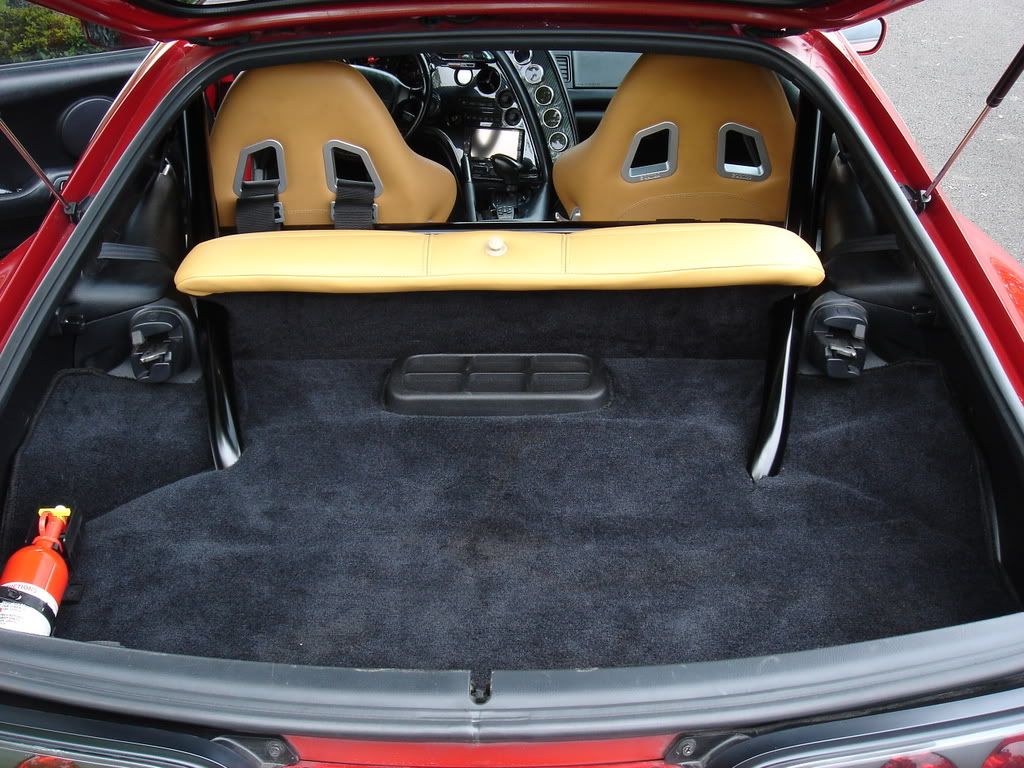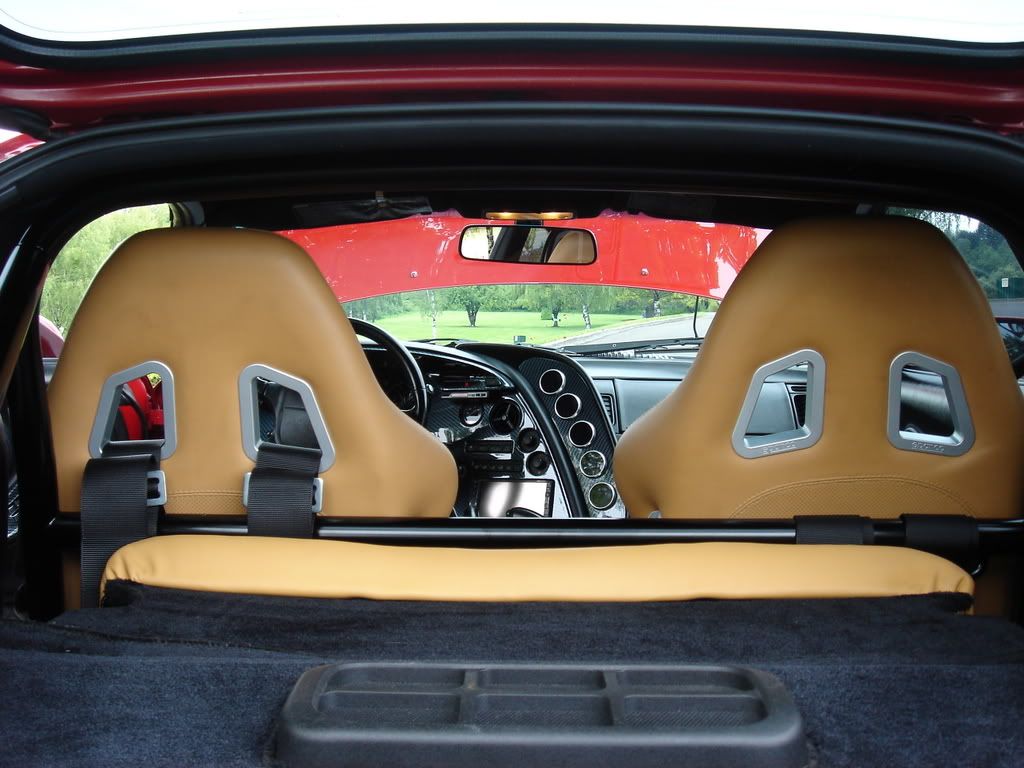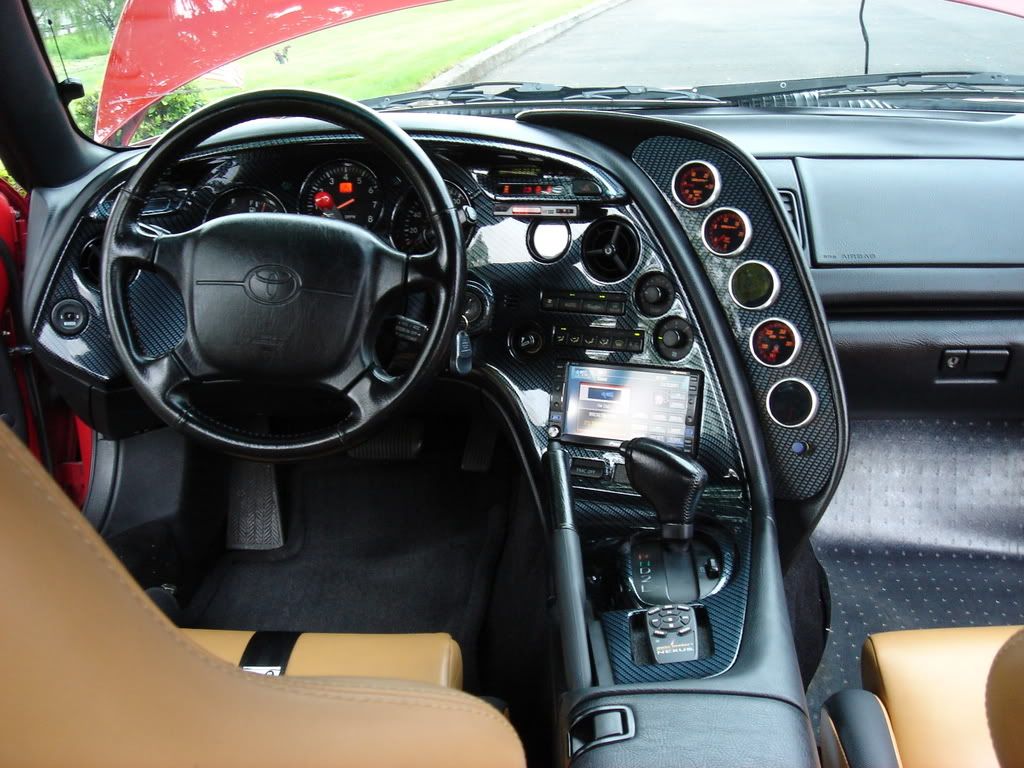 The dyno at 27 psi on a conservative tune...