Discussion Starter
·
#1
·
Last year I picked up a 98 GS300 for super cheap. Car was fairly beat up and it needed work right away. Decided to step it up and do some upgrades at the same time.
Here is a pic of when I first got it, pictured with my 1st gen: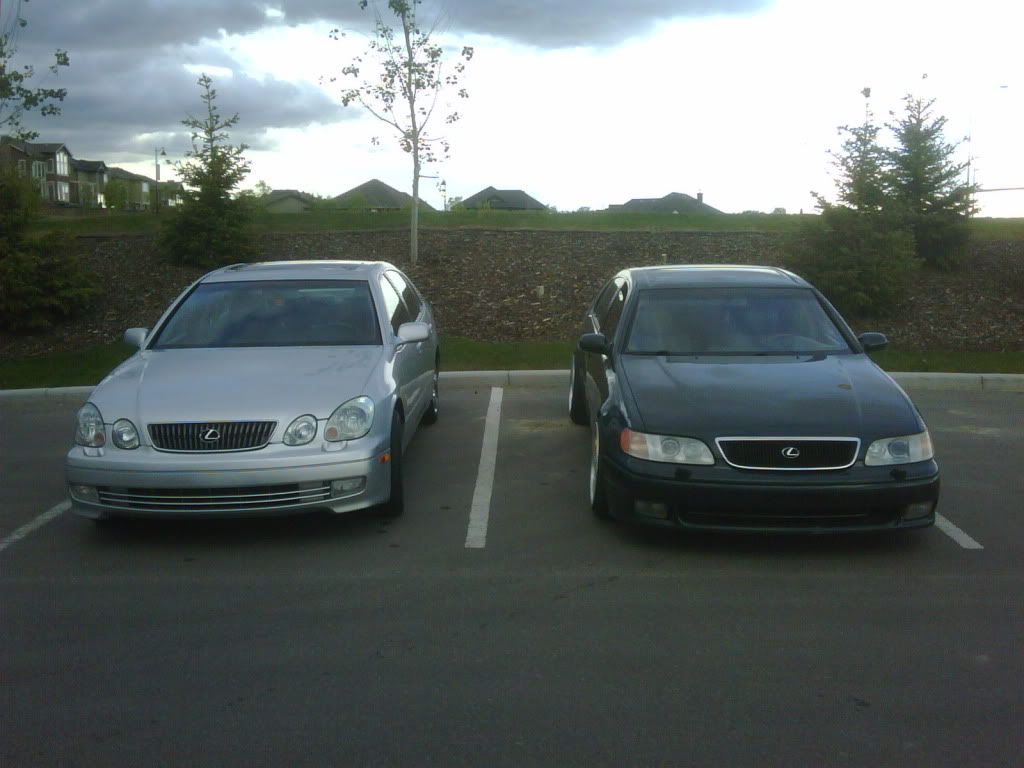 First thing it needed was brakes and suspension. Also since it was going to be daily driven I wanted a half decent stereo system.
Brakes / Suspension
-Zeal Function T coilover (custom valved, stiffer springs)
-Supra 4 pot calipers
-DBA rotors
-SS lines
-Endless RF-650 fluid
-Endless MX72 pads
Sound:
-Pioneer AVHP4200
-Focal 33KX sub
-Focal 165KRXS front speakers
-Focal 130CVX rear speakers
-Steg Masterstroke MSK1500 amp (front speaks)
-Steg K201 amp (sub)
-Custom enclosure
-All 4 doors, and parcel shelf Dynamatted
Performance: (LOL)
-HKS Hi-Power exhaust
-HKS super hybrid filter
IMG]http://i718.photobucket.com/albums/ww187/jzs_147/160/P1030540.jpg[/IMG]