·
Slightbreach of Etiquette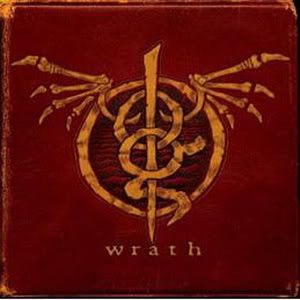 Anyone else in here like Lamb of God?
I went to a Slipknot concert in 2004 because I wanted to see Shadows fall but ended up not liking them, having a new appreciation for Slipknot (I had gotten sick of them previously but they put on an amazing live show) and loving Lamb of God. They've been my favorite band for years now and I wish I had pursued meeting them when Throwdown played with them at the Sounds of the Underground tour (or the other three times I've seen them, though it would be harder without knowing someone). Sacrament was a bit of a disappointment to me, and though a few of the songs have grown on me, none of them grabbed me right away like As The Palaces Burn did. They're playing on a
sick list
with Metallica, Mastodon (Brent Hinds stumbled up to me when I was packing my tent up at warped tour this year still super drunk from the night before haha), Alice in Chains, and a lot of others in Europe.
Anyway, I got Wrath today and I'm only five songs deep but so far this more than makes up for Sacrament. It sounds mixed better and has great verses with nice crunchy riffs thrown in here and there with better vocals (but who's listening for the vocals?) .
Cliffs: Wrath came out this week, anyone else like it?