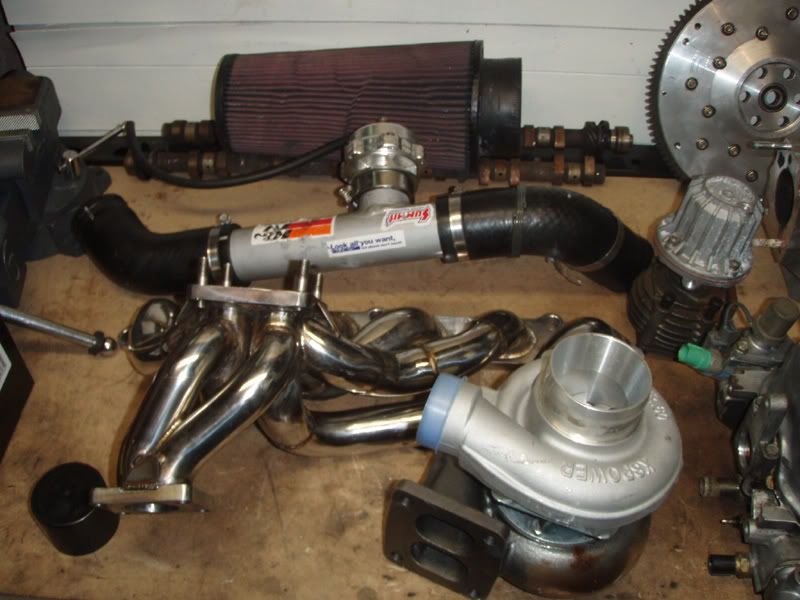 ebay turbo kit with bov n all that 264 toda cams 550cc injectors and a walbro 255lph
Id like to install the kit but i think the turbos hotside is to big its 1.05 and only a 60 ar on the coldside so i prob switch out to something else , also the wastegate i don't trust ebay wastegate so ill prob get a real tial 44mm.
my block right now is stout, freshly honed and hottanked reground crank with clevite 77 coated bearings, ebay coated pistons with new locks and pins, checked and shot peaned rods, ported head groop a race style with polished bowls, arp studs and a 1.2 mm bead type mhg. Shes still on the stand right now so anything else im going to need on that end that would help with oil presure hit me up
Im not total shure what else im going to need to put it all together , if you have gone t4 before some advice would shurely be apreacated.