Discussion Starter
•
#1
•
The other day when I did a coolant flush, I was hearing a little "whirring" noise coming from the water pump, alternator area. I didnt see anything uncommon and I checked for play in both of them with the belt off. Also, there wasnt nothing abnormal occuring with the car. It pulled just as hard, never overheated, and the power was fine.
A few days ago I decided to install a MBC to see if my boost doesnt' fall off at higher rpm. I have a T-58 turbo(TS04), and the boost would fall down to 15 psi near redline, so I wanted to know what was up!Perhaps my Profec B solenoid was starting to let go. When I was putting it in quickly, I noticed the timing belt didn't look tight at all. Inbetween the two cam gears,the belt was curved upward. So I pushed on the belt and surprisingly, it was loose.
The car was running fine and without ANY problems, so how come can this just happen.
So I decided to take off the covers and the harmonic balancer(took me an hour, a record), and I looked at what could've gone wrong, and not surprisingly, it was the idle, But I didn't know THIS was going to happen.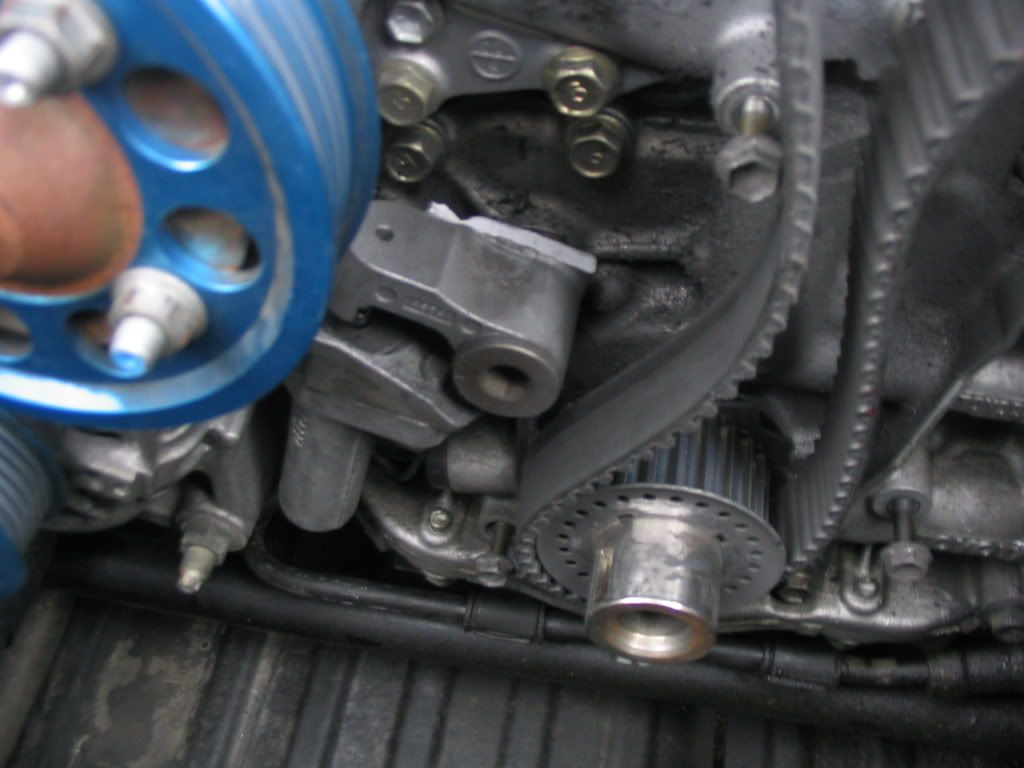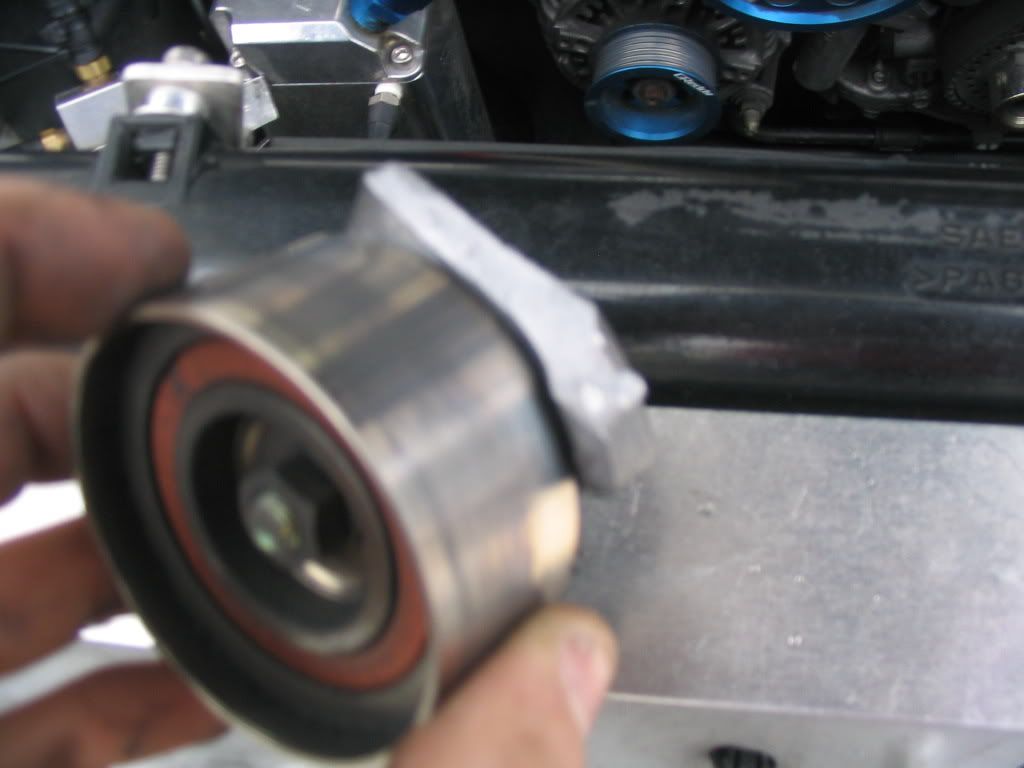 The car will have some down time until I get all the parts back. But what are the chances of THAT happening to someone. heh. Lucky me!!