Discussion Starter
·
#1
·
Howdy.
Just got this today, it's custom made thanks to an engineering mate of mine. I had decided to replace my 93 6spd gearknob with a factory one and was left with a semi-reasonable gearknob to use. Combined with the disappointment of finding that my 53mm coffee tamper wasn't in fact 53mm but instead let coffee up the side of my basket, I decided to do something about it.
The base is stainless steel and the bottom surface will be polished tomorrow. It weighs 600gm compared to my commercial one that weighs 200gm.
For those who don't bother with espresso and americans:
To make espresso coffee at home you squash it into the holder, usually with a round weight. I made a weight that uses the factory jdm gearknob.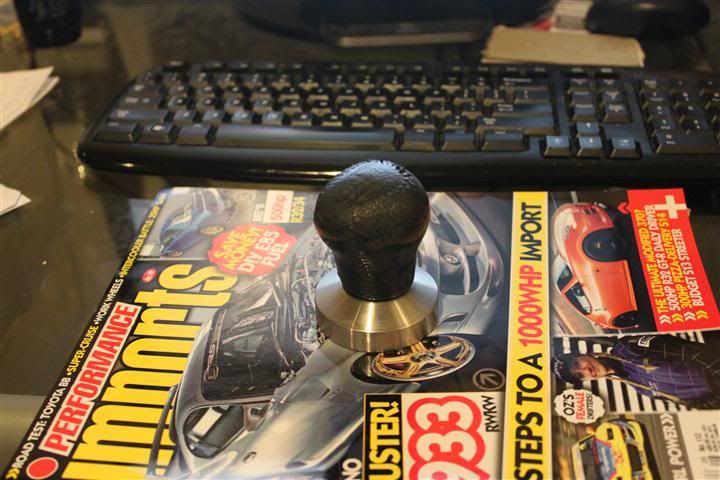 Against my machine, will hopefully get better pictures tomorrow. Really wanted to put the new gearknob on for pictures but the pitch is slightly different and so would ruin the plastic thread