Ok guys, here is a writeup for the MaftPro install w/speed density. instalation is easy and very similar to an safc install.
What you need:
1.MAFT Pro base unit
2.AIT sensor
3.Map Sensor
4.Speed Density Harness
Install instructions:
Unplug the Ecu connectors, and use the diagram below to guide you with the wiring. Both 89+ and pre 89 diagrams are pictured below.
89+ diagram: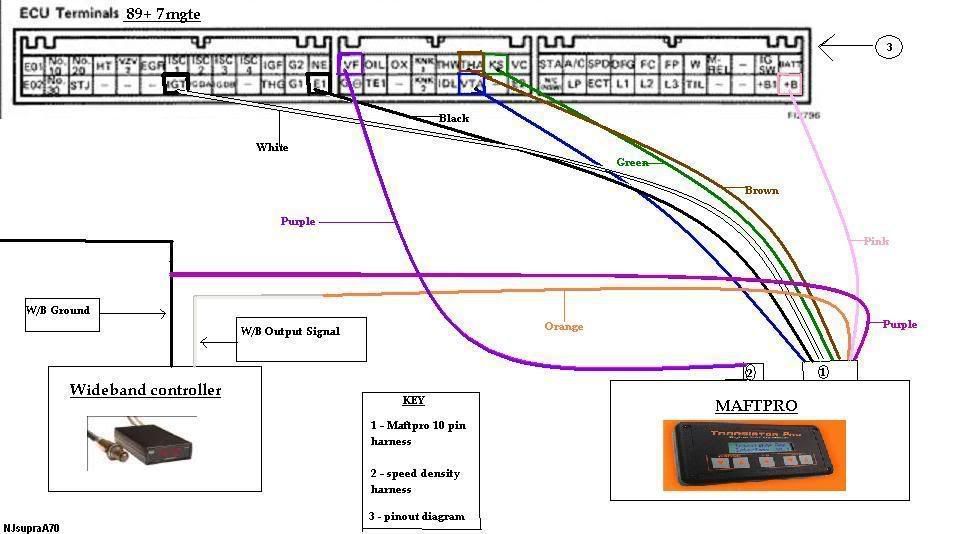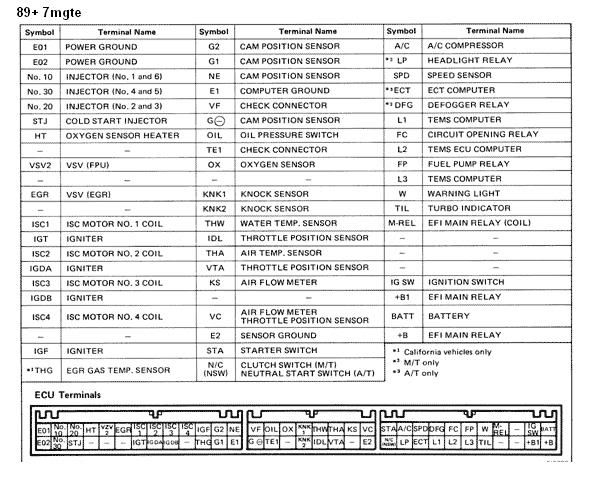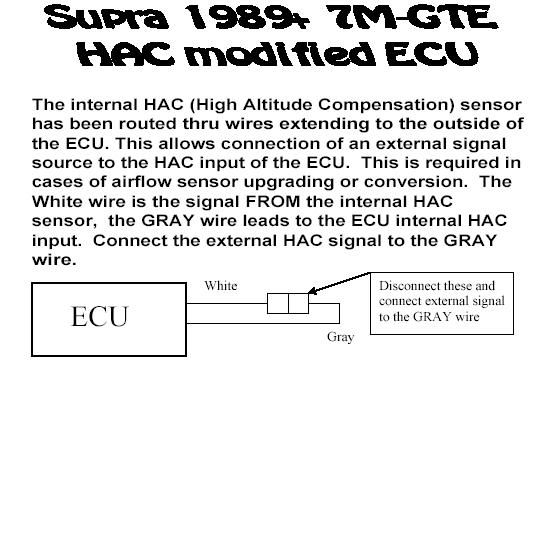 ________________________________________________________________________
Pre 89 diagram: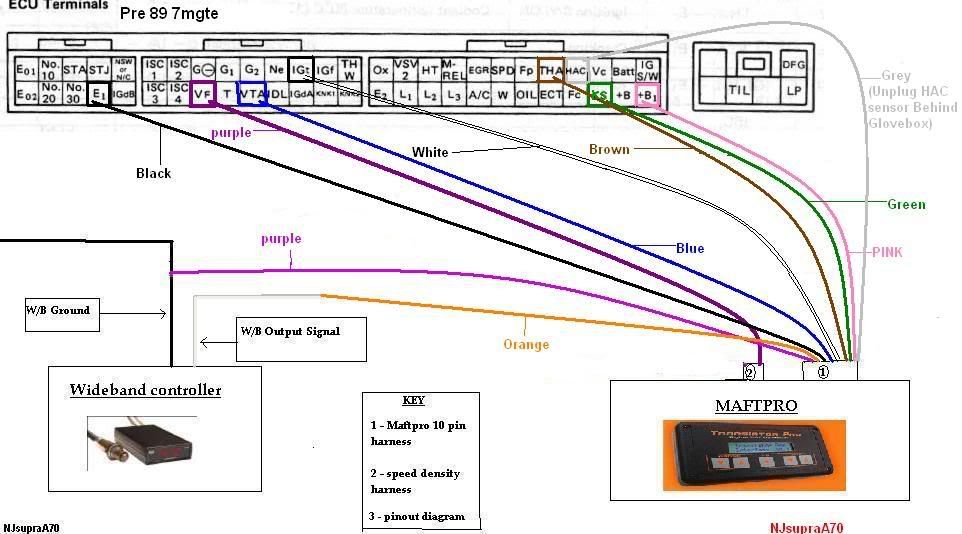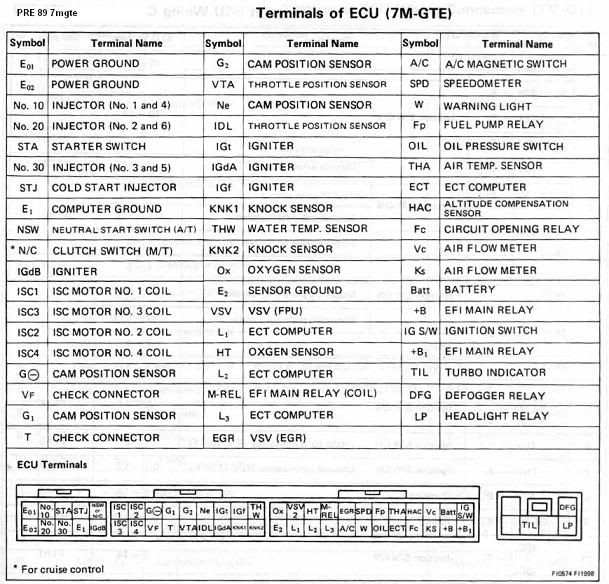 __________________________________________________________________________
The install kit includes wire taps. Use these to tap the maftpro wires into the engine wiring harness. You must CUT the KS wire on the engine wiring harness, and the connect the GREEN wire from the Maftpro to the ECU SIDE of the wire. You can leave the other side of the KS wire unattached or you can connect it to the YELLOW wire on the maftpro harness(not pictured). This procedure for the KS wire is the same on a safc install. You will also notice that the speed density harness( #2 in my diagram) has its own loose purple wire. tap that into VF on the ecu pinout.
In addition the the wiring diagrms I made above here are additional instructions provided by full throttle tech. Also included below are all the settings you must adjust on the unit before using: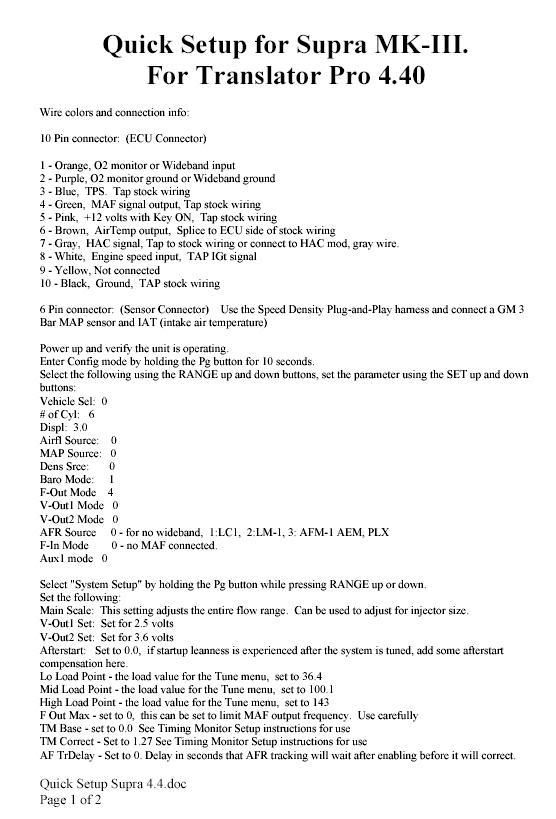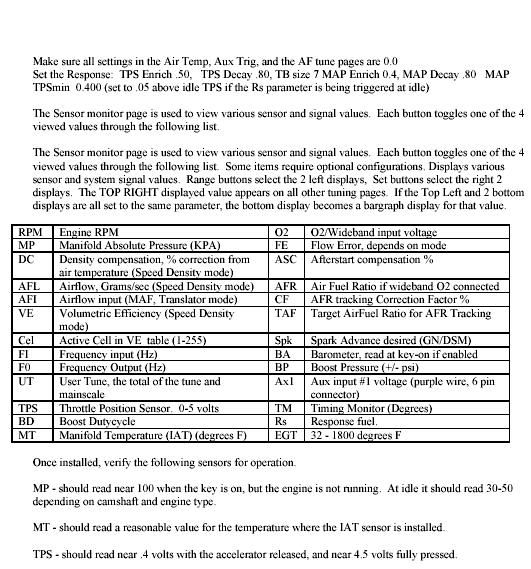 Once you have the maftpro wired up, its time to intall the AIT sensor and MAP sensor. The AIT sensor has 3/8 npt threads.
WHere you put the map sensor is up to you. I have mine on the driver side fender, pictured below, and run vacuum to it.
PIC of Map Sensor Location:
http://img.photobucket.com/albums/v293/heedah007/S3500166.jpg
**Edit: I have been informed that the map sensor should be mounted with the vacuum nipple facing downward in order to prevent moisture from building up inside over time. This will extend the life of the MAP sensor...
You will also need to mount the AIT sensor. You can tap the 3000 pipe and screw it in there like Milke Malloy did:
Pic of Mikes AIT sensor location:
http://img.photobucket.com/albums/v293/heedah007/Pdr_0299.jpg
I chose to install mine on the upper I/C next to the snorkel hole. I had to purchase a 3/8 npt female weld bung in order to do this.
Pic of MY AIT sensor location:
http://img.photobucket.com/albums/v293/heedah007/steveait.jpg
Once youve completed these steps, go ahead and program the Maftpro based on the instructions listed above, and your ready to Boost. Enjoy!
If I have made any errors, or if you have any suggestions please feel free to let me know. I know the wiring diagram is a little messy but hopefully it will help, thanks
- Steve