Discussion Starter
·
#1
·
hey guys, I work for (EuroBoutique) and as some of you already know, we build a lot of unique bespoke carbon parts for the s2000, NSX, R8, Lambo, and a few other cars. Our focus has always been in the niche market and our belief is we prefer to BUILD PARTS for cars we actually own here because no one understands a car unless they actually own it!
As a result we own all of the cars we build for and recently we bought my dream car, a 1997 Supra TT in white to match our NSX!
We already have access to all of the OEM stock Supra dash panels and plan to be building a full carbon dash kit REPLACEMENT. This will NOT be an overlay. This will be a 4-piece setup to replace the OEM trim pieces. You will transfer all the electronics, switches, metal clips to the carbon panels and pop them into the dash.
Please note for the lower left trim piece, the 2 blue rectangles will NOT be there, this was on our donor panel but for the carbon pieces it will be like OEM with NO CUTOUTS!
For the center console shift trim piece, the shift boot is plastic welded in place so our carbon pieces will not come with a boot. We can offer a custom made Alcantara or Leather shift boot at extra cost of $180 with your choice of stitching color.
As you can see, these are BESPOKE hand made parts and there are some customization available. We will offer this in default Gloss finish but a MATTE finish is available too.
We have our own Youtube channel but to get a feel of what we do, check out an independent Youtuber review of our 100% CF MATTE finish NSX Double DIN dash panel (the factory panel uses a cassette radio so we had it custom made with a glare reduction lip on top due to the angle!)
For those of you not familiar with us, follow us on Instagram and you can see our Supra and many other project builds:
Welcome back to Instagram. Sign in to check out what your friends, family & interests have been capturing & sharing around the world.
www.instagram.com
Right now we are targeting price to be $3495 MSRP for the full 4 piece set. For the initial roll out we will run production for our own demo car and will host a group buy for the first 10 orders at a discounted price of 3200. We only need a 30% deposit to hold your place. Once the 10 spots are taken the price will go back to MSRP and can be purchased from our website and our eBay store. We will not be selling separate parts at this time since each piece must work together so it's either all carbon or nothing. We have to account for thickness and fitment based on how each cf part fits. Since we have a mkiv Supra here we will do in house testing for every set prior to shipping. No other vendor does this and this is how we can control quality.
1)
2)
3)
4)
5)
6)
7)
8)
9)
10)
Hope to see many of you at local events and we will be updating as our dash panels are finished.
P.S. We do all testing in-house on our own cars so we do not need any donor parts. However if you are local to NorCal please let us know if you want to stop by for a set once we get this rolling.
Visit our website as we build many full carbon fiber parts for the R8, NSX and s2000 communities plus we do a lot of custom CF flat bottom steering wheels too:
www.euroboutique.us
thanks!
4-pieces: (does not include ashtray assembly)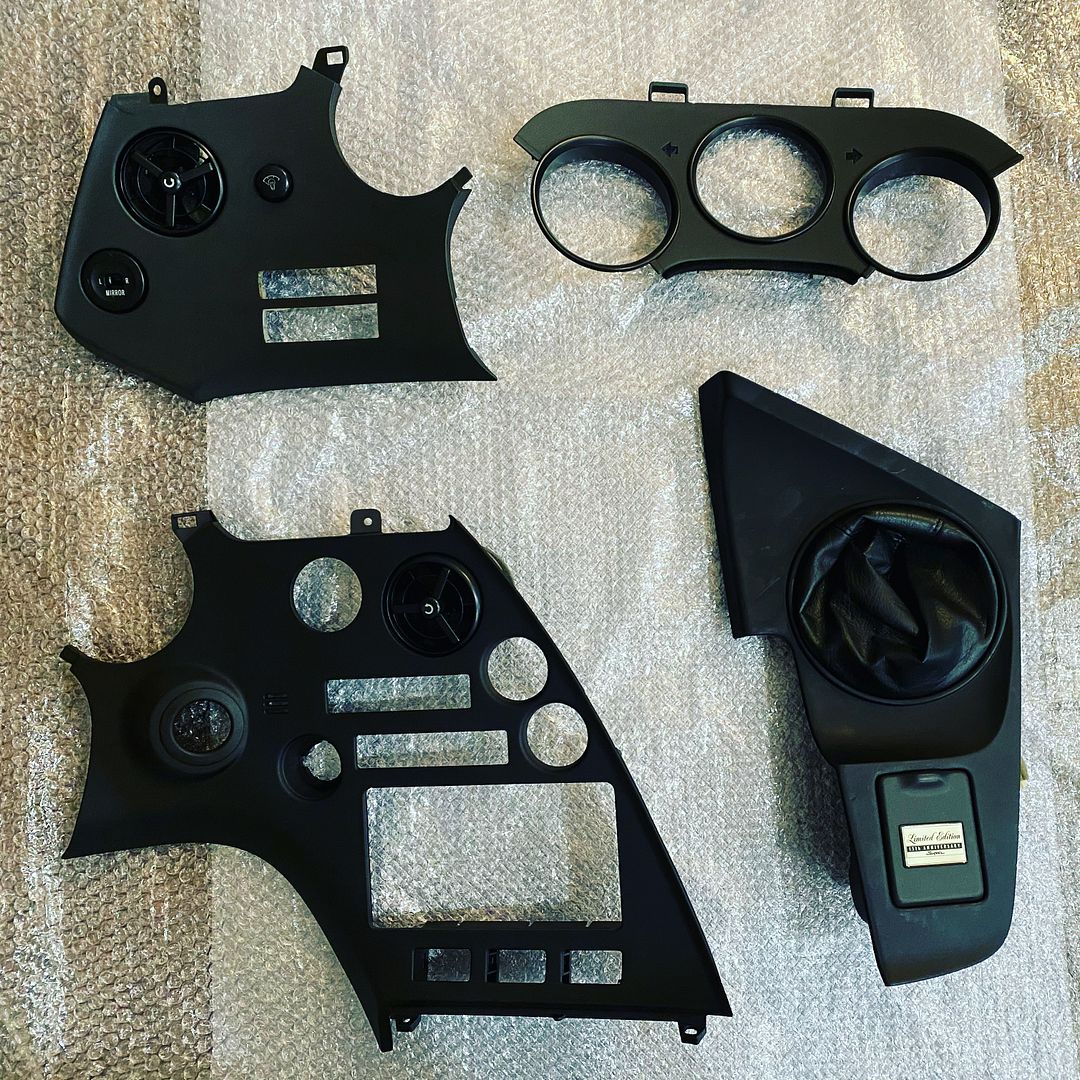 Lower Left trim will not have the 2 holes covered in blue tape: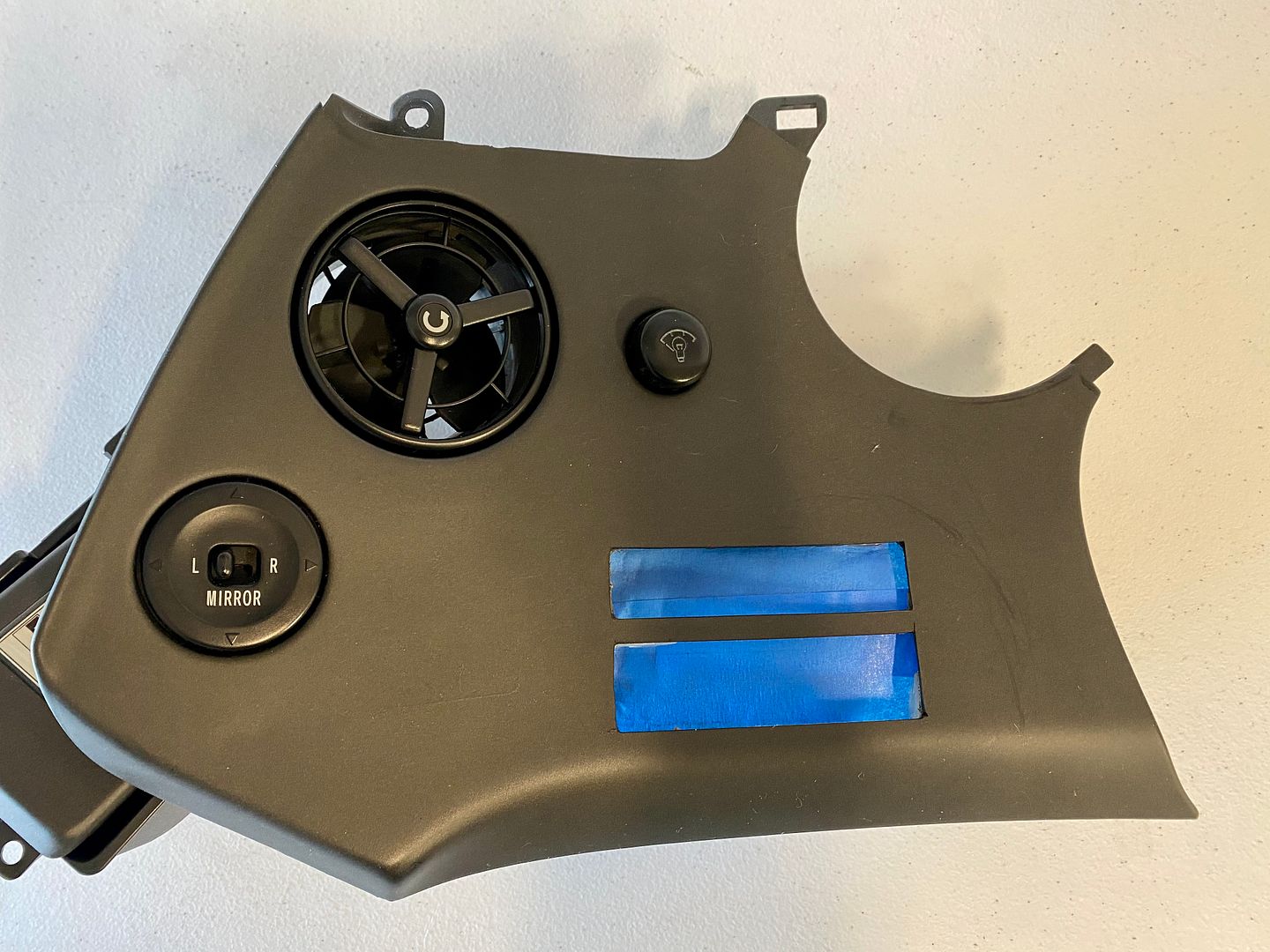 Shift boot is not included in this trim: