MUST SELL EMERGENCY SALE: 1995 SUPRA HARDTOP 6spd (NA->T) 19.5k OBO "BRAND NEW" PARTS
Hey, first off this is a close friend of mines 1995 Supra. The reason I'm helping him sell the car is because he is in a legal dispute and needs this car car sold to pay his lawyer bills asap, so he asked me to help. MODS, if any concern please LMK and i'll be sure to send out approval with this link when im done.
Anyways, here are some pictures to start off, will get some more from him tomorrow hopefully. Please check out the FULL description after pics.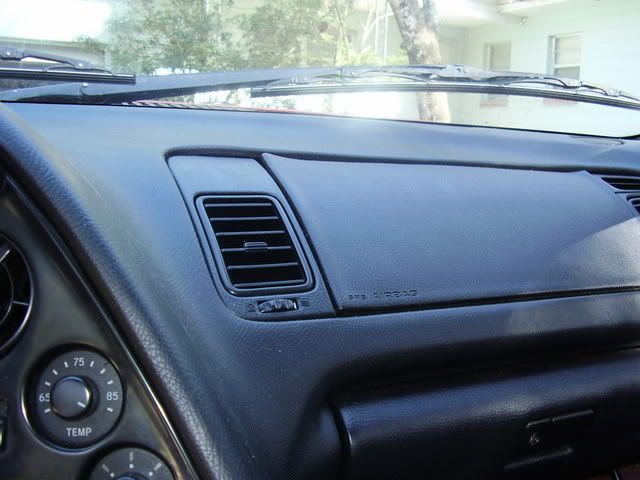 Heres the rundown::
1995 Toyota Supra HARDTOP--Originally an NA converted to GTE-SINGLE-6spd
--roughly 139k on Body and 55 on motor.
VIN: JT2JA81L1S0029799
Black interior w/tan leather seats (black carpet)
MANY NEW PARTS FROM CURT AIGNER @ Elmhurst Toyota(receipts to prove)
-six speed differential NEW
-driveshaft and axles NEW
-six speed engine harness NEW
-six speed tach NEW
-resistor NEW
-all the six speed components needed to do the swap are BRAND NEW except the tranny
-The shifter, boot and all corresponding components are brand new
-TT front brakes NEW
-KOYO radiator new
-Waterpump new
-serpentine belt new
-timing belt new
-clutch pedel master and slave cylinder are all new
-I bought many other brand new parts I can't remember right now but I do have the reciepts for all the factory toyota parts totaling around 4-6k
-Brand new fmic with piping.
-The PT67DBB is less then four months old and was bought brand new, not rebuilt. I also had custom coolant lines made for the kit.
-Brand new 6k H.I.D.s
-New Valve Stem seals
-BRAND NEW COILPACKS
-TRD DIFF Mounts
-Walbro 255
Exterior:
-RUFF RACING 18" wheels with 3inch lip. TIRES are 80% including one Brand New Rear tire put on 2 weeks ago.
-New MEGAN coilovers
-FRONT TT Brakes and Rotors
-Factory Alarm
--USDM CAMS and 550s
Issues: The current issues with the car are as follows
---The tint isn't in the best of shape about a 5 out of 10
---The paint is a little faded in some parts, however I had the handles, brake ducts and sideview mirrors recently painted factory red with top shelf paint.
---When I did the tt brake conversion, I wound up getting two front left rotors as the store that sold them to me didn't know they are different so there is a light clunk from time to time on the front right rotor when braking due to it not fitting perfectly
---The transmission shifts very smooth, until you get up near redline then when going from first to second or second to third it grinds. This only happens under high rpm shifts, otherwise it is undetectible.
PRICED FOR A QUICK SALE
18.5k OBO
you can send Cash offers via pm (be reasonable or be ignored)
ANY QUESTIONS FEEL FREE TO PM ME. Frank is a standup guy and very honest.
The car is in Gainesville, FL. No trades, No games, No lowballers, No b/s.
thanks for looking
Here's a video of the car::
http://www.youtube.com/watch?v=YNADtre01G4
P.S--DON'T SEND RIDICULOUS OFFERS. He will "not" accept 15k so don't waste your time. Also, only respond if you have cash ready to buy. thanks again