UPDATE May 20, 2022: Officially promoted to GT1 status by the Canadian Motorsports Hall of famer Frank Sprongl. Crazy stuff. 😳
UPDATE February 18, 2022:
Over the years this project has evolved from a very capable track car, hence RR (road race) in the opening paragraph below. I think it's fitting at this point of the build to recognize that this build has morphed into a full custom GT2 build. We're all very excited at the shop to see what this car can bring to the track. There are high expectations with all the effort that has been put into this project so hopefully the results will represent all the work and effort when she finally hits the track this summer.
Hey Everyone. I've been working on what I call my Supra
RR
(for road race) project for over 15 years and counting...although I have to admit this project had several pauses over the years as life gets in the way. If all goes well she may see her first track outing next year which is a dream finally coming true. Over the next week or so I will post photos of the project from start to present as I have time for it. It'll be a condensed version as it would take far too long to post every part of the build. I will do my best to keep the content updated regularly.
To start off here is a photo of the 1993 GE that became the project car. I had spent several years trying to track down a hardtop as that is what I wanted as the foundation of the project. In 2005, to my surprise, I saw a post on kijiji from a local guy advertising this 1993 Supra GE with over 280,000 miles. It was the perfect car as the chassis was in perfect condition, accident free and no rust.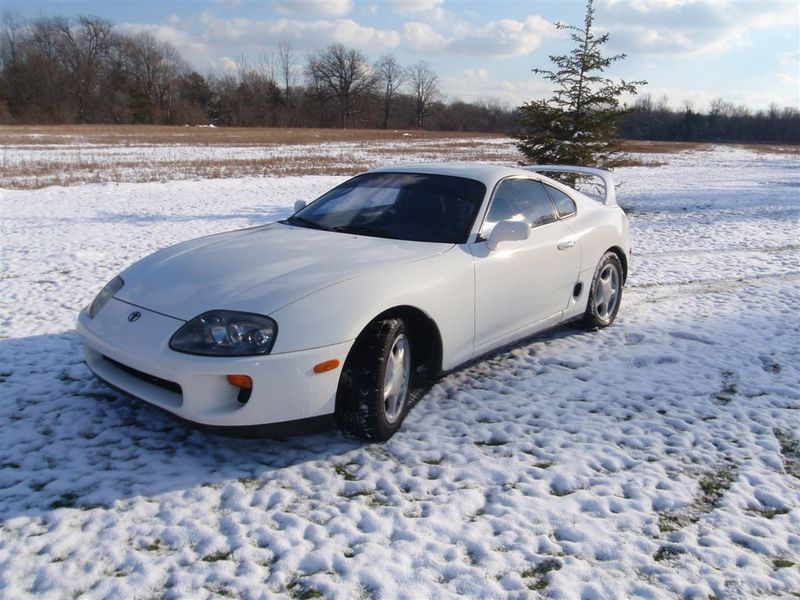 The next step was stripping the car of all its former glory.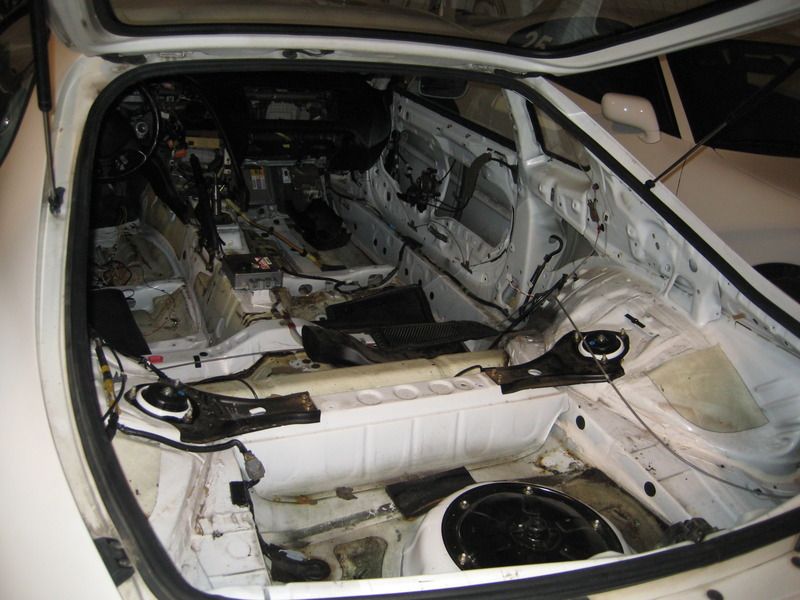 More stripping....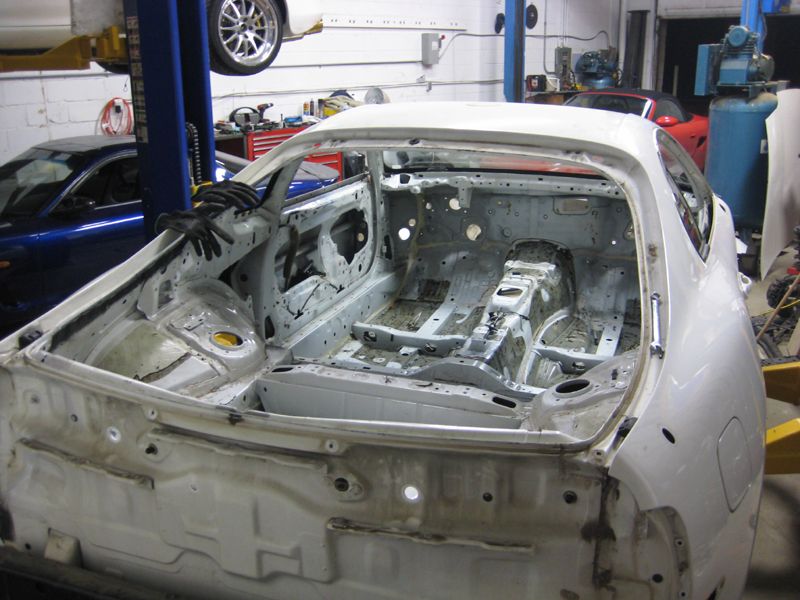 Onto the rotisserie to strip every last bit of weight possible.
Cage is beginning to take shape both under the hood and in the cabin. All wheel wells had to be enlarged as I'll be running 26" or 27" race slicks both front and back in 315/325 configuration. That is the rough plan for now. For test fitting purposes I used 26x305 in the front and 27x325 in the rear which you will see later in the thread. This build will see a tremendous amount of corner load and speed so we did a lot of strengthening to the chassis throughout to ensure the chassis dynamics and safety are optimized .