Discussion Starter
·
#1
·
It's not a Supra I know. But I love Toyotas and don't have the money to get a Supra yet. I also love two doors so this is my toy until then.
It's a 1999 3.0L V6 5spd black on black leather. I've seen one other black on black leather V6 5spd, and it was an 02 that's it, it's a pretty rare combo for the car. IT has small mods so far, but I'm trying to keep cost down on it to save for my beloved Supra, although there is much more to come. It's my third 3 liter 6 cylinder Toyota, I think I'm destined for life.
Hosted most of them off cardomain because my photobucket was fuckin up big time.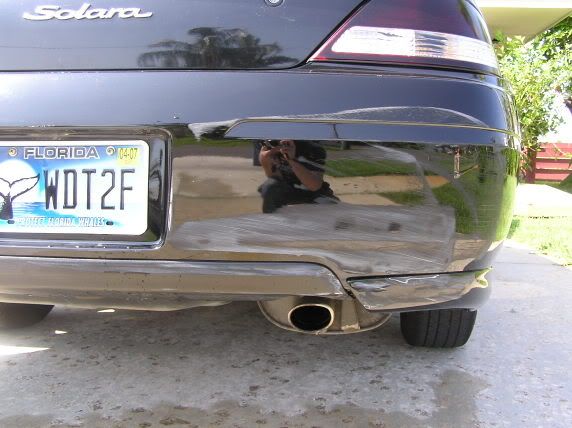 The reason the above shots are from the same angle. Hydroplaned on 95 at 55mph, I'm luckier than a lottery winner that this was the only damage.
That's right, in a Solara. Note the fabbed firewall to pass tech at Moroso? Those bastards.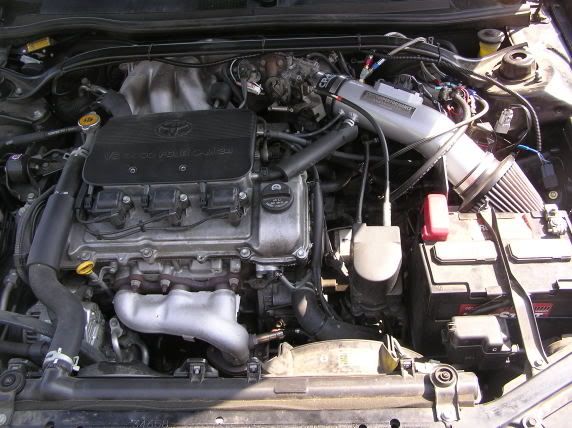 The engine bay looks much better than this now, with cleaner wiring for the Solenoids now mounted on the heat shield, and the addition of a TRD strut bar to replace the ugly stock one. And for the record, it's a bitch to work on transverse mounted V6's.
So yeah, it's at an in between stage right now, and I need to worry about a new clutch and fixing that bumper before anything else. But I figured I'd share because many people I come across have never seen a modified Solara. Hope you like it.
-chris