Discussion Starter
·
#1
·
The project hasn't 100% begun quite yet, but the car and all the parts are here and now it's just a matter of going through it all, taking an inventory of everything, getting parts and engine bay cleaned up, and start the assembly and getting it all back together. My expectation currently is mid to late summer for completion if all goes as planned. We all know most of the time it doesn't, but I'm not in any huge hurry to finish and plan on taking my time and doing it right.
The car has been sitting for 2 years and was burning oil pretty bad prior to it being parked so there is plenty of dirt and grime and oil, but almost all of these parts have under 500 miles on them as the oil burning issue happened very shortly after the car was completed. All in all given all the parts on here and ready to be put on, I feel I got a great deal and a car that can be pretty nice when I'm done. Goal is 450rwhp and leave it at that. I'm not here to win any contests or drag race or road race. This is just going to be a fun and hopefully reliable car that I can enjoy.
A Couple Questions on a Few Parts
1. I know this car has the Lipp SupraSport turbo on it. It has the 3" inlet so I know it is the TO4E and the compressor says .60. However on their site there is a 60 and a 60-1. Is there any way to identify this turbo so I can know exactly what I have?
2. The clutch. It's a six puck with a red pressure plate as you will see in the pictures. No part#'s or identifying labels of any kind. Any ideas what brand and type it could be?
The car already has quite a list of mods and I don't plan on changing or adding to them. Given what's already here, I think I can have a pretty damn solid car when it's done. This is what I know I've got so far
- Lipp SupraSport turbo
- Fuel system w/ 550's, Lex, Walbro, AFPR, AFC Neo
- Spearco IC, Hardpipe kit, HKS BOV
- BRAND NEW 7M Shortblock never used or installed (I have NO IDEA where it came from)
- Freshly rebuilt head w/ 5 angle valve job
- Fidanza FW, 6puck clutch, single piece Aluminum Driveshaft
- ST Swaybars, Slotted rotors, PBX pads
- BIC Downpipe, RT Cat, RSR exhaust
- Centerline Wheels, Kumho tires
That's not all of it, but I could be here all day with all of it. That's the majority of things. For now the plan is to put the new shortblock in place of the old one and keep the old one for a build later if I want to go further. Everything else has almost no miles on it so hopefully all goes together well. We've got a new gasket kit and everything will be taken apart, cleaned, and put back together.
Now some pictures. I will update as often as I can but probably will only be cleaning and organizing for at least till then. After that some real progress should be made.
Last night after we got everything home: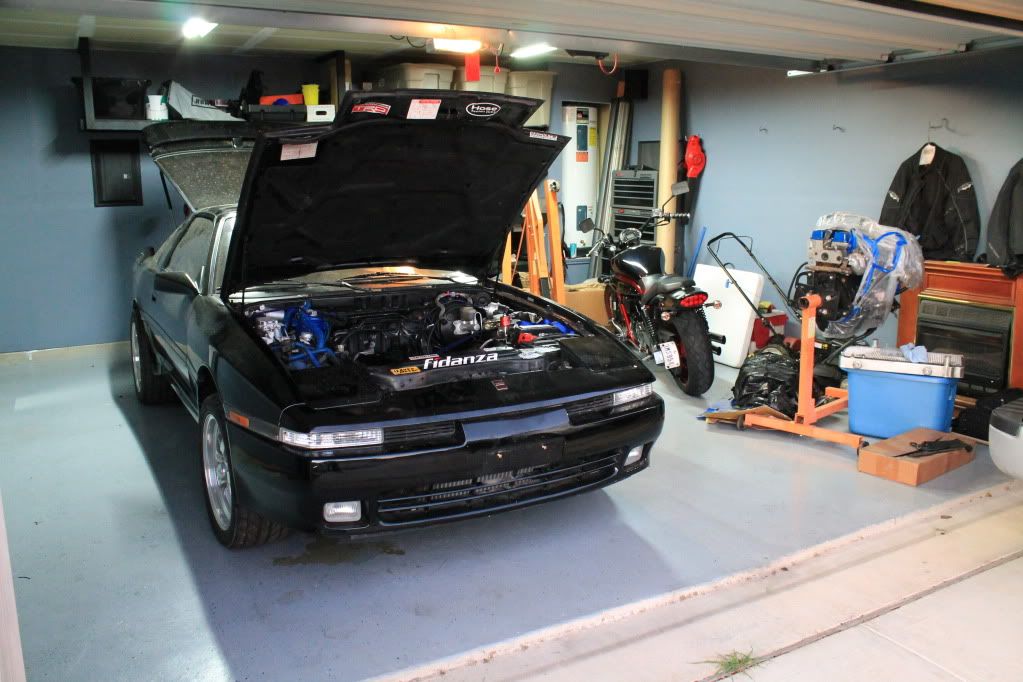 Both motors and some of the parts
Blown bottom end but everything else less than 500 miles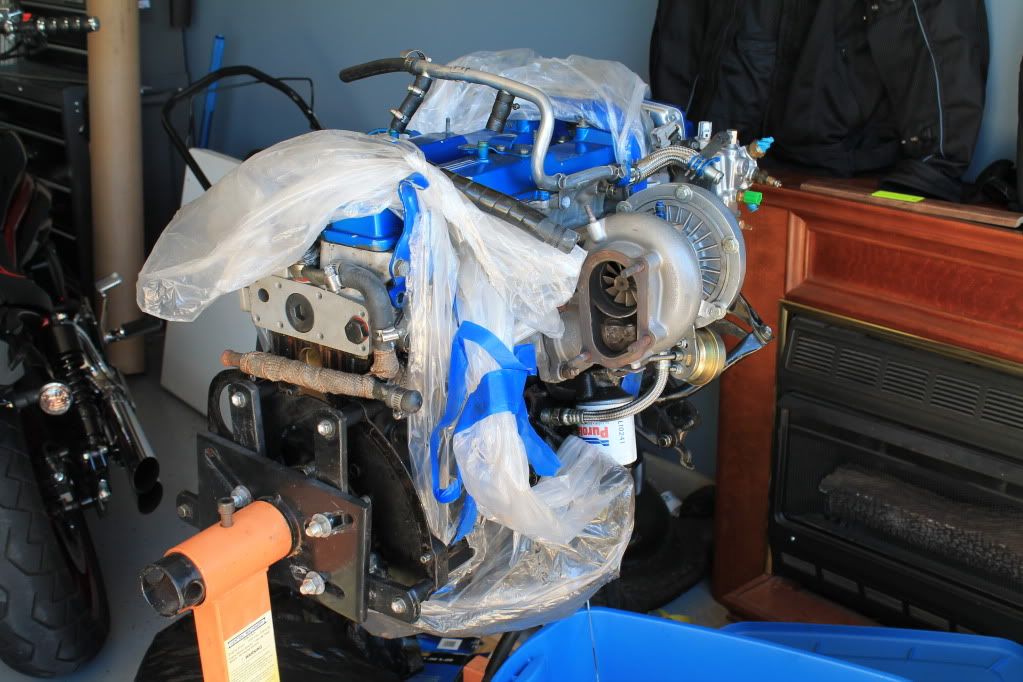 Closer shot of turbo in case anyone can identify it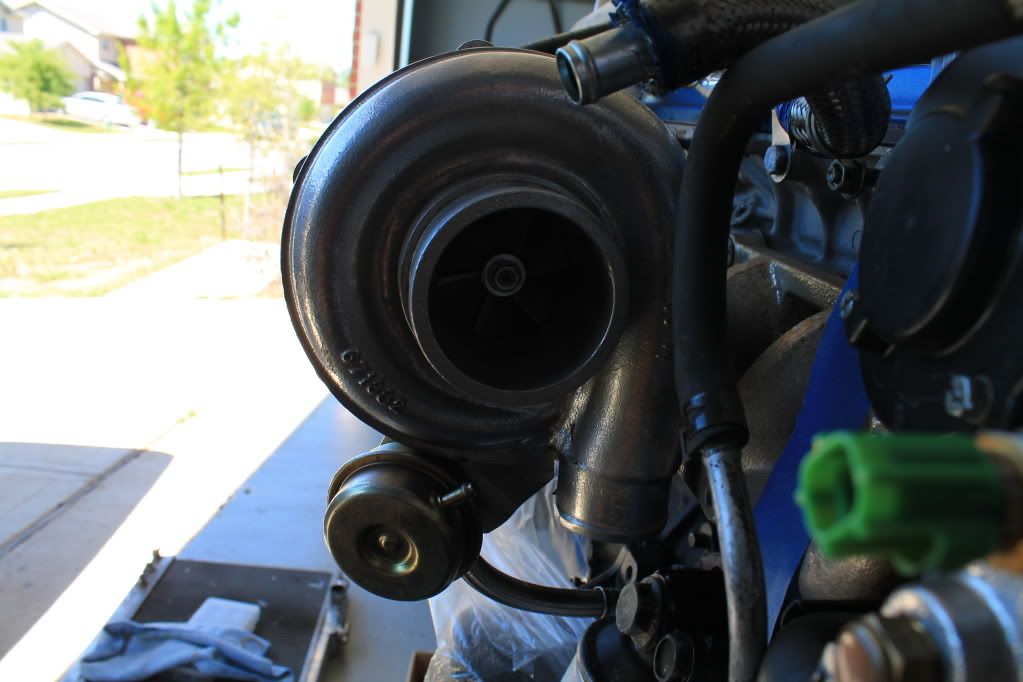 Clutch and other parts
Pile of parts in the back hatch
Brand New ZERO mile shortblock just waiting
And finally the mess that will be all my spare time for the forseeable future
Again any help with the turbo and clutch questions will be greatly appreciated.
Thanks!