Alright guys, take it easy on me. I am a very amateur fabricator who uses house hold tools to make things for my supra (mostly ghetto things haha). The Diffuser is made of 1/16th thick aluminum, held together with rivets. I went through 3 phases with this diffuser to get it where it is now. I am not totally satisfied with it. I am probably going to buy some support rods to give it more rigidity. For mounting I used 3 long bolts with washers and nuts to hold it up where the stock rear bumper bolts to. And the rear I am still working on since its kinda ghetto fabbed with that steel tape with holes in it. anyways, on to the pictures...
First design...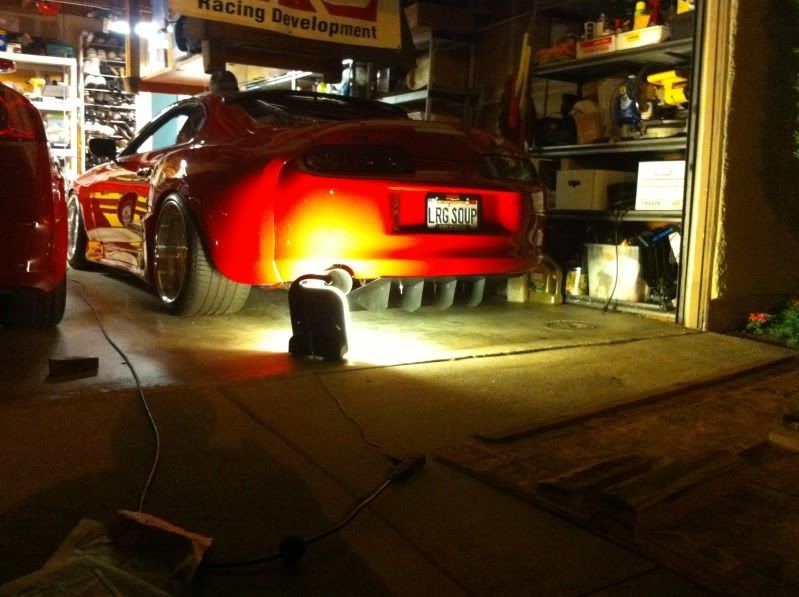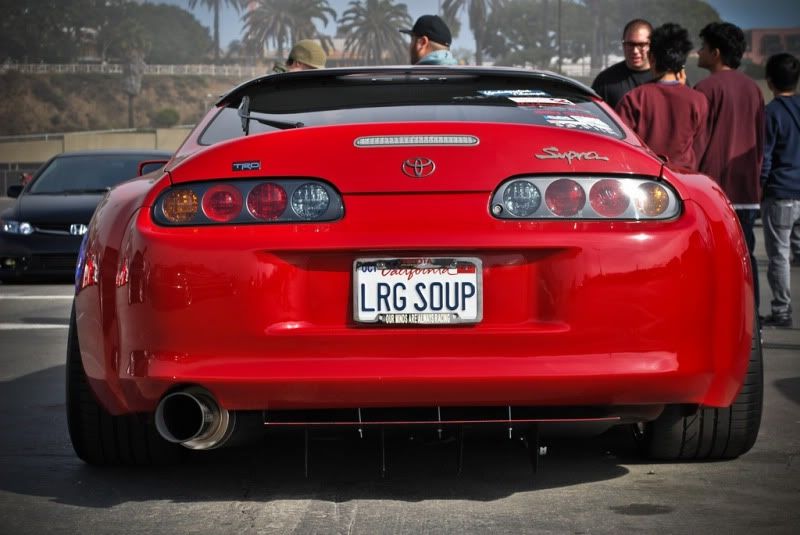 Second Design. I thought the right side was a bit longer and didn't match the left side so I modified it more.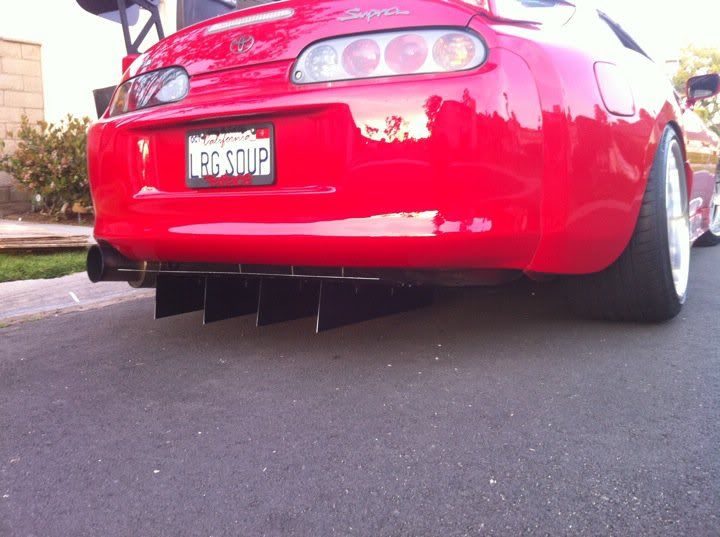 Third design. I wanted the diffuser to be a little bit noticeable so I extended it a bit more lol. I like the length but I am gonna need some support rods so it will be more structurally stable.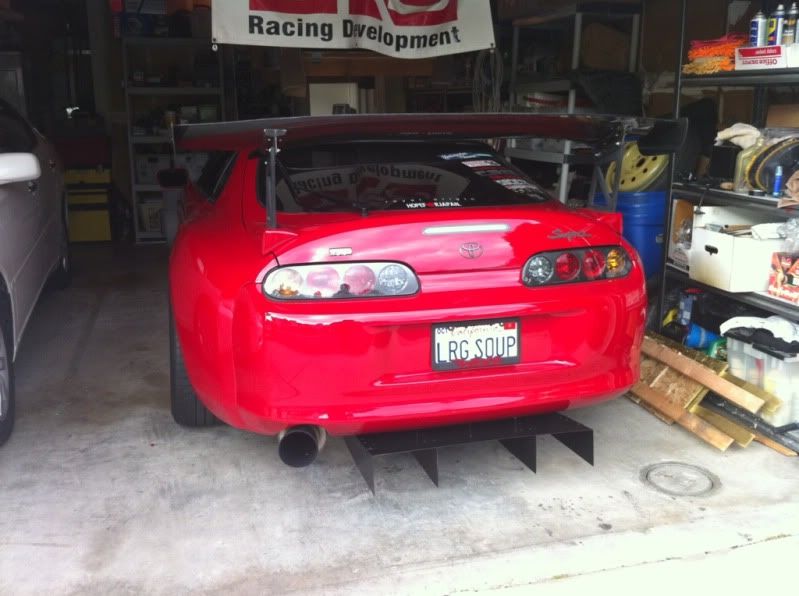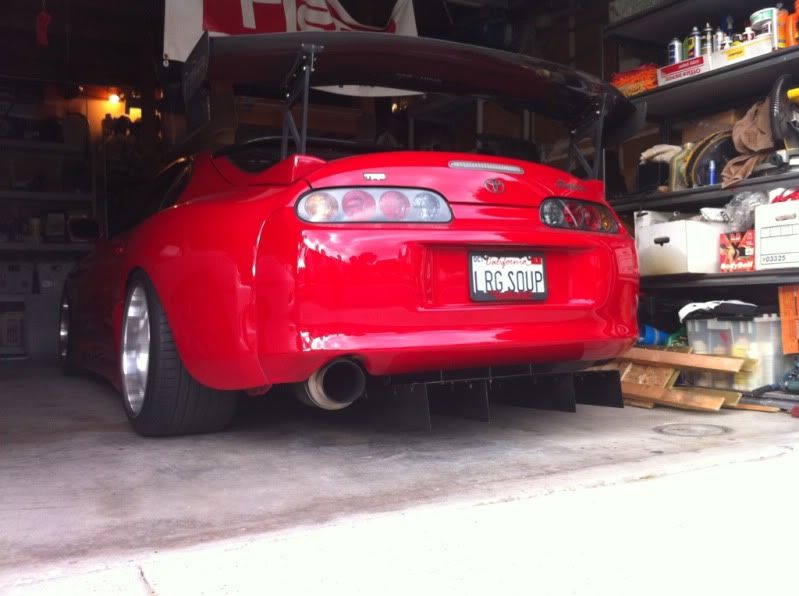 This mod was relatively cheap. Just over $100 to make in supplies. Plus it was fun making it!
P.S. Link to my build page to get a sense of what my build is about.
http://www.supraforums.com/forum/sh...Forums-quot-Blasphemous-Supra-quot&highlight=