My insane "some mods that led to a fully built, all subframe off restoration" build!
Hi guys. My name is Rick. I've owned the supra for a long time now. This thread is long overdue and its time to let it rip. My current build is in progress and includes a fully built motor, big turbo, proefi, custom milspec harness, 6spd swap, and a complete "all subframe off" restoration. This current build started with a blown single turbo, which could have just been rebuilt, and spiraled into what it is now.
It started out as a stock black auto tt with act wheels and yellow painted calipers. This quickly changed. I maxed the stock turbos out with a gforce ecu, hks vpc, apexi safc, greddy profec b, greddy 3 row fmic, rmm dp, hks carbon to exhaust, and some other misc mods. I converted the turbos into ttc mode. I eventually went with a boostlogic built auto and a pi 3600 stall. With this setup I was running consistent 11.2 - 11.3s @ 118ish in the 1/4 mile. This was at about 19psi. I was happy, but as we all do, needed more! I installed a boostlogic 67mm kit along with a boostlogic fuel system next. I also installed a jun replica intake manifold, along with a s&w 6 point roll cage with swingouts. On this setup, I was running consistent 10.0 - 10.2s @ 135ish in the 1/4 mile. This was at about 28psi. During all this, as I was still into body kits and custom mods from my car club days, I installed a stillen front, veilside sideskirts and rear, modellista designs "top secret replica" hood, and an rmm spoiler. I had also put a set of 19' hp design evo wheels. Unfortunately I don't have many pics besides ones taken with an actual camera of the car like this, but you guys know what this stuff looks like. Here are the only 3 I have on the computer...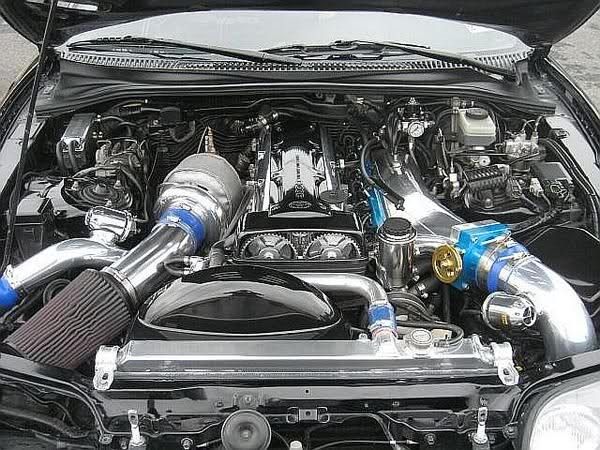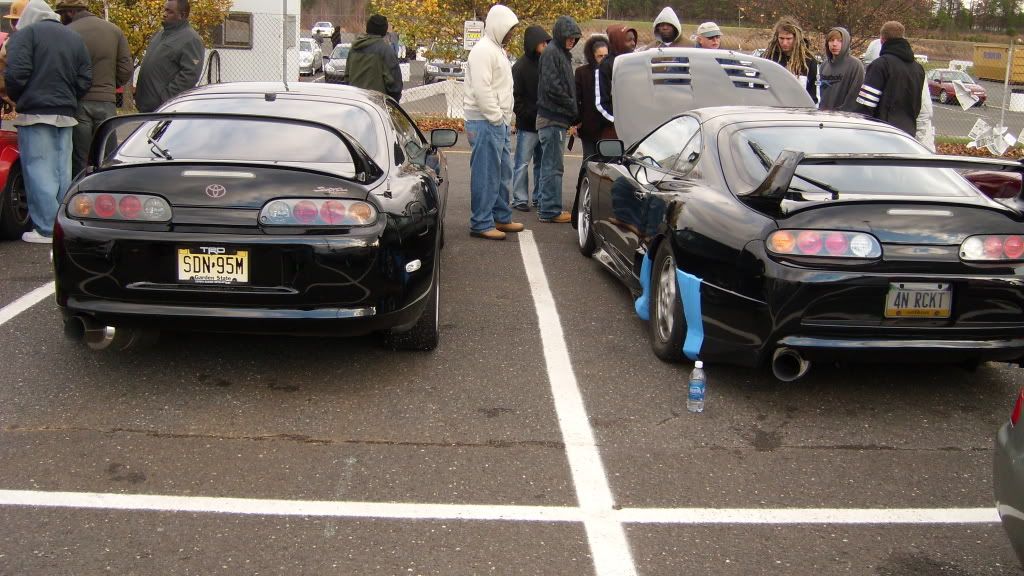 Here is where I started ripping into the car and really starting customizing it. Now, as you will see, this was only part 1 of my build. Many things have changed with the build i have going on now, but you will see that later. I used to live in PA and the following was all done at my buddy Kenton's Show Stopper Customs body shop there. I then moved to NC, where I'm at now, and the car was literally thrown back together the night before I moved! The bodywork consists of a total color change inside and out from stock black to the 50th anniversary lambo color called verde artemis, a custom "wider" body, shaved antenna and emblems, and some custom work to the side skirts. At this time I also redid my calipers, removed the abs, polished every single piece of metal I could in my engine bay, did an engine bay wire tuck, and relocated my battery and fuse box to the rear. I did little misc mods also, but the pics will show those. Its been over 6 years since this part of the build and I don't remember some of "what was done when". I have hundreds of pics, but I'll only post some unless anyone wants to see more. On to the pics...
Tearing it apart...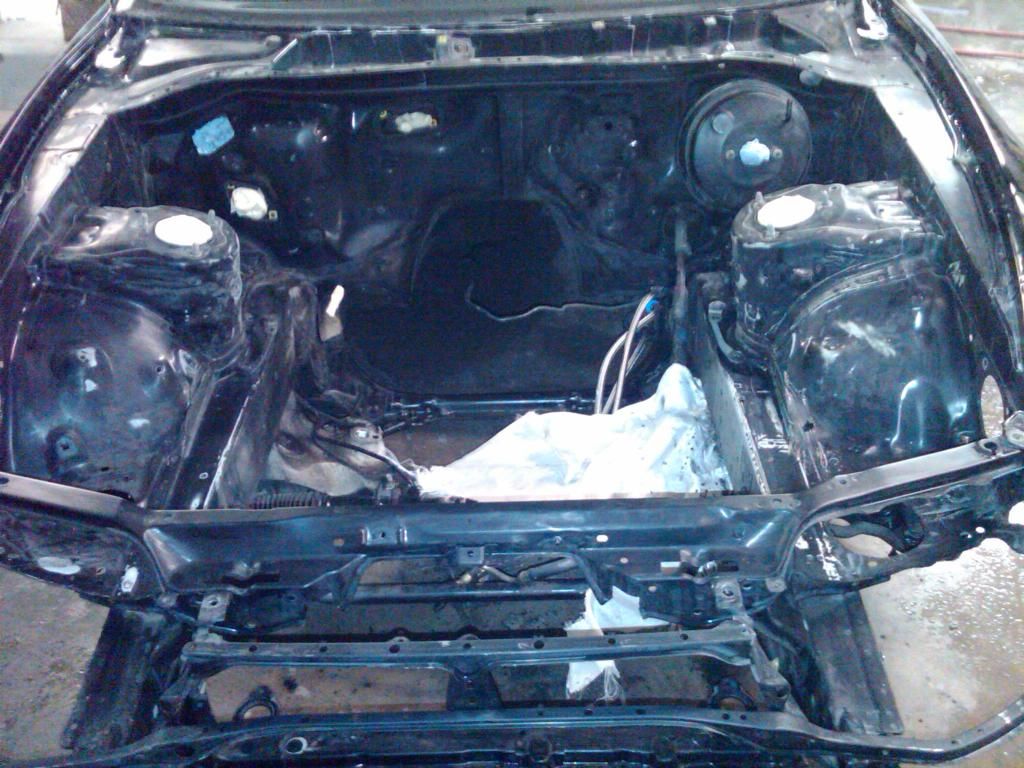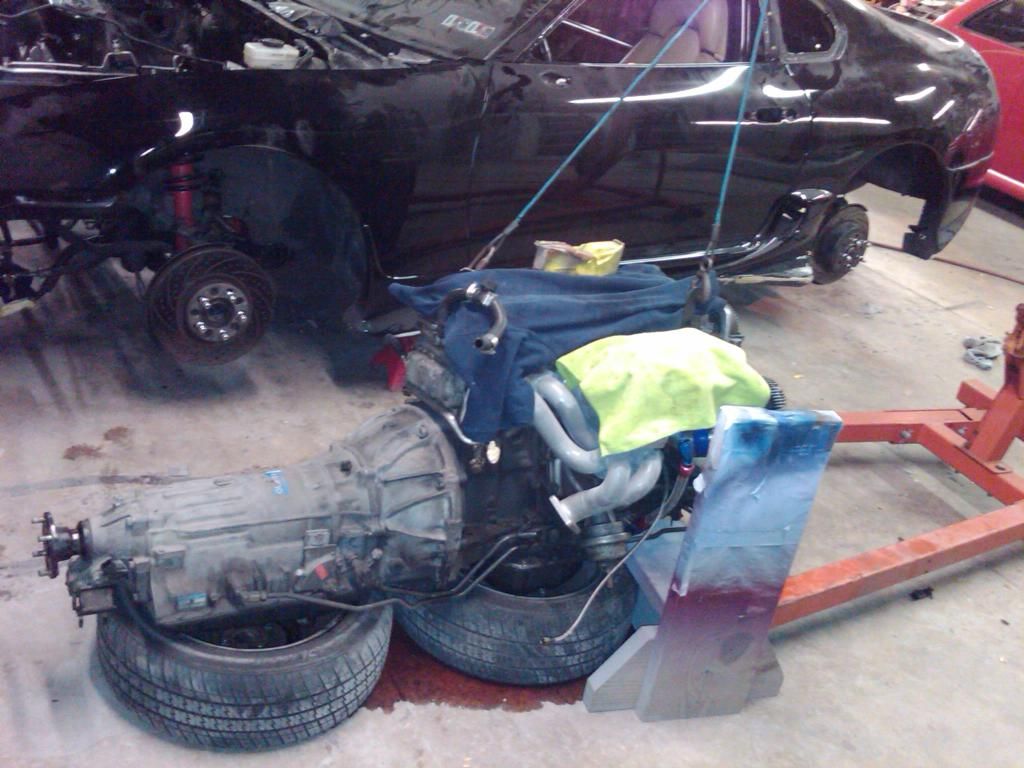 I bought some knockoff (big mistake) widebody duluck style fenders that didn't fit at all and looked terrible. Being that they didn't fit, we cut them apart and used a section of them, molding them to the factory fenders. I also molded the front of the sideskirt to the fender so that the fenders could be removable...