hi guys my names Alex and i'm from england, i've been reading threads for months and decided it's about time to register, i know i'll learn alot from many of you and i hope that this forum will be a valuable souce for future referencing and general learning with the companys on here i'm sure it will do just that.
Here she is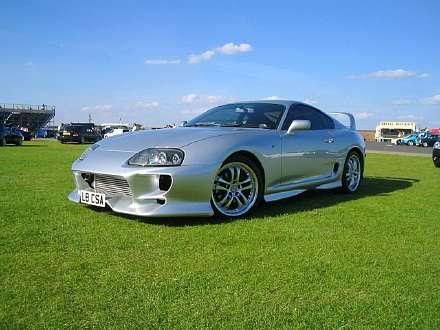 it started life as a 94 supra twin turbo lighter j spec version, uses hks forged pistons and hks conrods, forged crank (only about 8k ago)
it's had head work 8)
hks steel head gasket, arp head studs
ngk racing plug heat range 7
Big single turbo conversion using the best parts from 2 kits both boost logic parts and greddy parts
Garrett GT4088R- ball bearing turbo- better known in japan as blowzilla :-D (love that name)Turbo with a 1.06 A/R, T4 style divided inlet flanged turbine housing with 3" V-Band outlet. Has a 4" inlet anti-surge ported compressor housing largest trim available in GT40 family
Compressor:
-Wheel: 88mm w/ 54 trim
Housing Type: 4.00" inlet with anti-surge
Turbine:
-Wheel: 77mm w/ 84 trim
-Housing A/R: 1.06 A/R
-Housing Style: Standard T4 divided inlet w/ 3" V-Band outlet
-Oil Cooled
Using boost logic oil line return and feed kit with water cool by pass
50mm greddy exturnal wastegate with screemer pipe/dump tube
greddy anti heat coated manifold (ceramic coated) and heat wrapped also with fensport heat wrap :grin:
100mm wide k&n straight off the turbo
greddy emanage ultimate ems ecu with greddy 3 bar map sensor... will be going with an autronic sm4 next year
6 speed manual
mobil 1 tri syn motor oil 10w 30
power enterprise mag power 2 oil filter
greddy 1.3 bar oil cap
greddy 1.3 rad cap
Envy chrome hard upper rad pipe
Envy chrome rad clamps
my own custom alluminum intercooler/rad slam panel
blitz large 4 row intercooler
titanmotorsport stainless steel clutch line kit
rps max 6 puck with sprung hub clutch stage 3 wotm(rate for 825lb/ft of torque)
rps segmented lightweight 14lb flywheel
walbro 255 GSS342 pump
800cc sard hi imp injectors
aeromotive fuel pressure regultor
P.H.R fuel pulsation bi pass damperner
sard intercooler water spray with controller
twin pump set up to go on for summer next year for sure as it will be needed 8) or maybe earlier we'll see
18" lenzo alloys with 245/40 conti sports (911 n2's) front
265/35 goodyear eagle f1 gsd3's
Going with micky t street e.t for drags on a stock set of 16 j spec alloys for rear only for dragging
full custom exhaust with 3.5" bore (may change up to 4" custom soon)
5" slash cut tail
full twin de-cat
tein coilovers type h.a tarmac spec fully adjustable
chris wilson fast road pads and discs front and rear
5.1 motul oil
veilside front strut brace
cusco rear upper strut brace
hks turbo timer
gready profec spec b boost controller
air fuel ratio gage
greddy boost gage
veilside c1 front bumper
side skirts
rear spats
painted fuse covers and cam cover (like a metalic bayside blue)
silver dash respray
momo trec steering wheel
passenger top glovebox side screen build (7")
Alpine motorised screen minidisk head unit
single disc dvd mp3 player
amped jbl frount components
t.v tuner
full window tints
clear side repeaters
viper silicone boost hoses
stripped rear interior with belts etc removed to lose more weight
i think thats it, not sure will add if i can think of anything else???[/quote]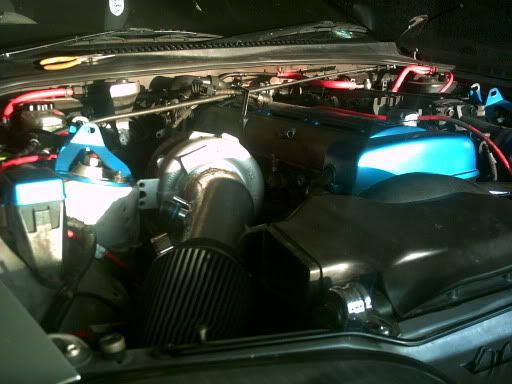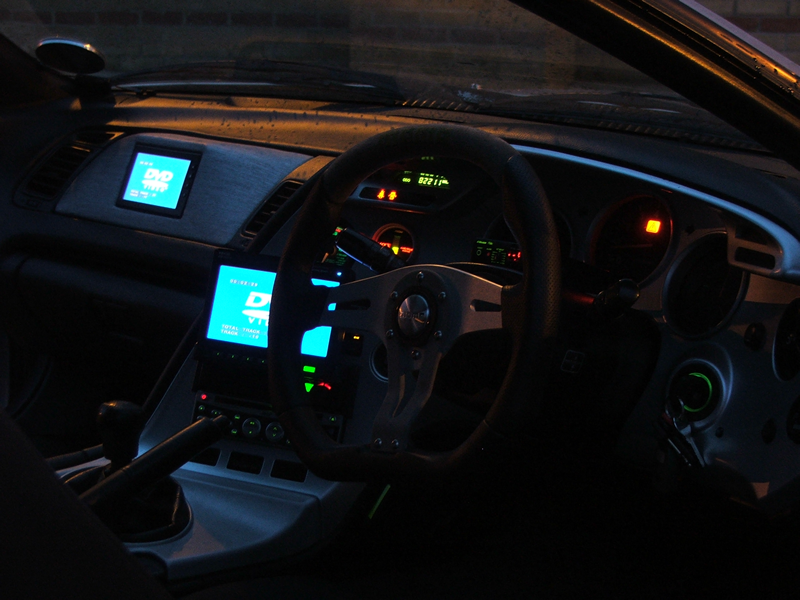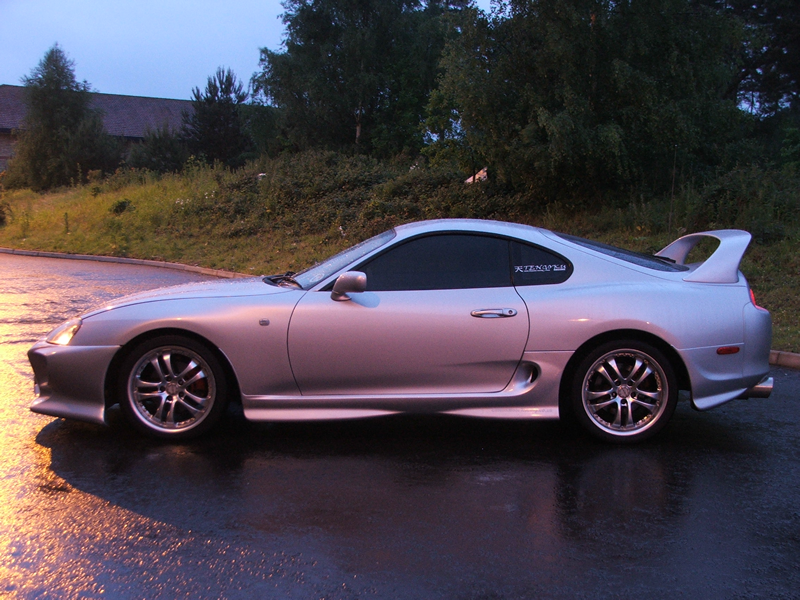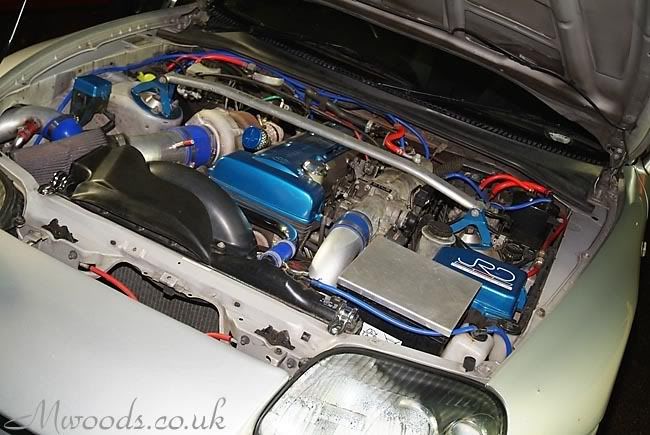 and yes i know my silly j spec plastic headlights need cleaning.