EDIT: New pics with wheels, suspension, body work, and paint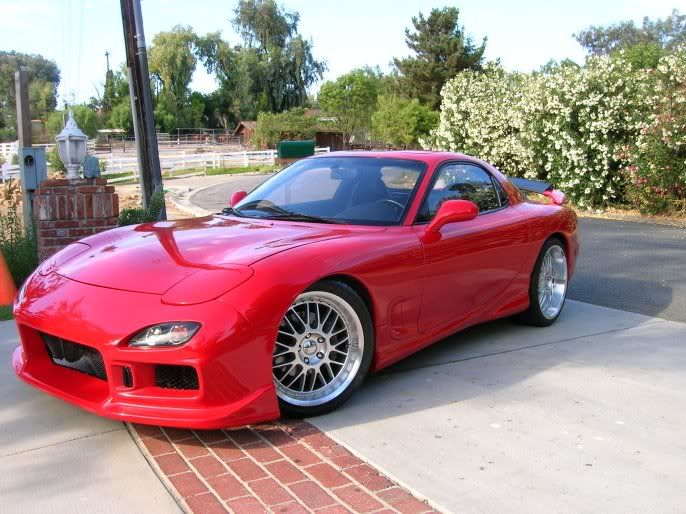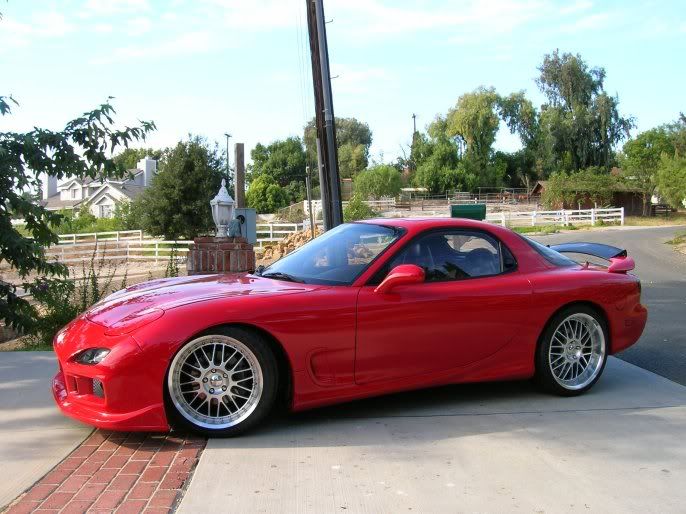 Not a Supra, but I figured there would be some people here who would appreciate my new vehicle
Always liked the MKIV Supra, but wanted something a little lighter for auto-x and the track. And I've always loved the looks and weight of the FD3s Rx-7 (2800lbs, will have it down around 2700 or less for the track) but never wanted to deal with the hassles of the rotary motor. HinsonSupercars.com has lots of info about the swap as well as the v8 rx-7 section of torquecentral.com.
Previous owner who built the car installed ported heads, ported TB, cam, LT headers, etc, etc. And dynoed at 428.8rwhp on 91 octane, now there's a nice power to weight ratio! And it's not just the power, but the torque is amazing! The LS1 is very reliable and no boost issues or turbo lag to worry about, and for those wondering about the weight distribution changes:
1993 touring model 5-speed
Before
LF 729 RF 695
LR 705 RR 692
Total--2821lbs
After swap 1999 ls1/t56 trans ac and power steering
LF 748 RF 717
LR 683 RR 700
Total weight 2848lbs
Weight gain only 27lbs
All you have to do is run a lightweight battery ( what is installed in my car) or move the battery to the rear to negate the miniscule weight gain, if so desired. People don't think the rotary motor + turbos + intercoolers, etc. is almost as heavy as a LS1, but it is.
The t56 6-speed tranny is awesome and I get somewhere between 25 and 30mpg on the freeway! The car uses a z06 clutch which holds the power well, although probably not under alot of hard drag launches, but I didn't buy this car for the strip.
The previous owner ran an 11.2 @ 126 with a clutch-saving 1.8x 60ft on drag radials. Luckily, the Mazda rear end is a stout piece that been shown to hold up under this power level, although the stock rear end probably wouldn't for long if you want to run 10's at the strip.
I previously had a 450hp '01 Lightning which I sold to get this car, and I can't be happier! Here are a couple pics I just loaded onto my cardomain page:
http://www.cardomain.com/memberpage/427896
I'll have more pics up soon, wheel, body and suspension upgrades soon to come.