So, during my SF hiatus, I received a few emails, texts and PMs regarding my Anthracite hardtop and whether or not I had a build thread. Being a BPU car, I had not given any thought to a build thread. In fact, truth be known, I think the terms "build thread" and BPU are mutually exclusive, sort of oxymoronish, if you will.
Anyway, one texter told me, "You should do something, man, because the car is so iconic and there is no one place to get an up-to-date status of the car". I have not started a post-purchase thread on the car, because I thought the original F/S threads were more than sufficient. I had posted in the SIV 2014 Preparations thread, the hardtop thread and the Anthracite car thread, but that was the extent of it. I am not a fan of build threads on my own cars because of the way I go about modding them. Plus, I never have the time, or the inclination, to properly detail the builds, which is why I have only done one, ever, as a member of SF (my '85 Celica Supra).
Besides, once you read through build threads posted by Danny (d_boy), Mike Davis (MDSUPERSTAR), Enrique (Kingerm) and Dave Tanner (DaveT), among others, and view the wonderful creations they have brought into fruition…..well, you get my point. So, although this thread is in the "Builds" section, it is not by any means the quintessential, top notch build thread for which SF has become deservingly famous. I mean, a BPU "bolt-on special" does not constitute a "build", IMO, but the idea of documenting the here and now relative to the car does appeal to me if for no other reason than what this car represents to the Supra community at-large. Also, and this may important to some, you can finish the original posts in this thread in one sitting, something to be thankful for in the general scheme of things, so here goes:
"You should check out that hardtop in the F/S section". So said member HotSoup to another member in a fateful post I just happen to come across. I moseyed over to the F/S section and there she was… This was on a Friday night. On Saturday, I called the owner. He was at a function, so we agreed to talk on Sunday, the next day. When we spoke, it only took about 20 minutes or so, including the pleasantries, to reach an agreement in principle, with the most significant requirement being a personal inspection of the condition of the car and verification of all the important representations made in the F/S thread.
INSPECTION
I flew to San Jose, CA to inspect the car and this is what I found (cell phone pics):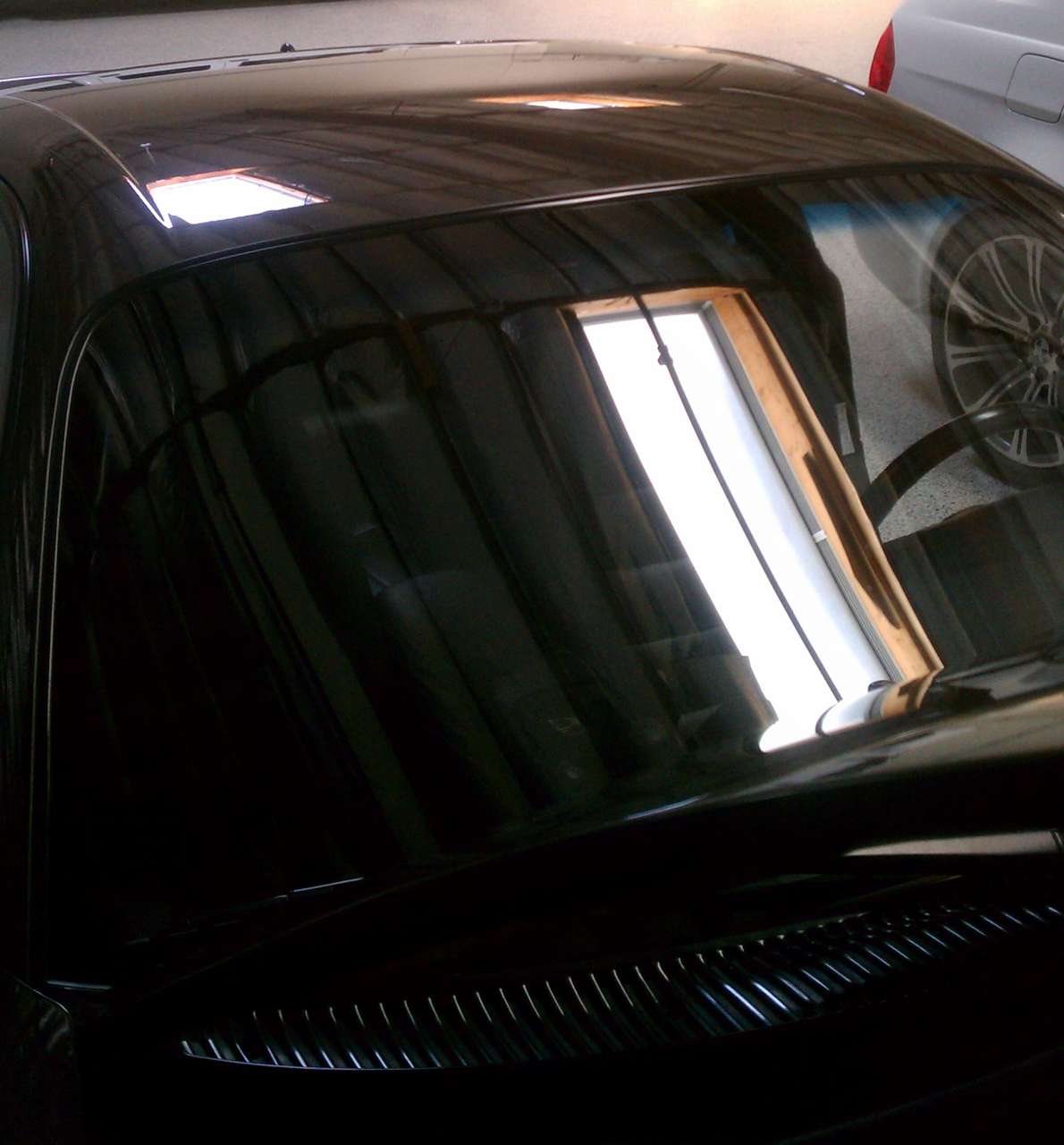 After my inspection of the car, it was just a matter of fleshing out the agreement in principle and executing it to the mutual benefit of seller and buyer. This took about a month, but only because of the busy schedules of the seller and I. We exchanged almost 300 texts during this time period so communication was excellent from start to finish.
DING HUNTING
After taking physical possession of the car, I spotted some almost imperceptible dings I had not seen during my inspection of the car. The dings on the roof and leading edge of the hatch were clearly noticeable during my inspection, but the ones on the hood, front fenders and left rear quarter could only be seen with excellent florescent lighting, which I have plenty of in my garage, and a keen eye which, in combination with my detailer, and we possess in abundance.
I truly believe I have the best paintless dent repair guy in existence. He has taught PDR classes at local community colleges and vocational schools and has designed several of his most amazing and effective tools. I put him to work and, for the better part of two days, he worked his magic. Now, the sheet metal on the car looks showroom fresh.