This winter I decided to try and fix a couple issues with the car that I really didn't like; interior rattles, road noise, and heat off the transmission tunnel. By no means is my intent to create a Lexus type environment, but with crappy roads, coilovers, lowering, and wide 18" tires the road noise has become obnoxious. Here is my story.
The car:
Last Years ITS 60-1
1998 Toyota Supra 6-Speed (as of 3/5/08)
Engine Bay:
Garrett GT-4088R turbo
HKS Exhaust Manifold
HKS GT Wastegate
PHR 3" Downpipe
PHR Intake
ETS 3 Row Intercooler
RREV Motorsports 1000 cc Fuel System w/ Dual Denso Pumps
Titan Motorsports Line Lock
TRD Strut Bar
MVP Motorsports Cooling Plate
MVP Turbo Blanket
Transmission:
Stock
RPS Carbon-Carbon Twin Disk Clutch w/ extra rattle
Electronics:
HKS F-Con V-Pro Engine Management
Blitz SBC-iD Boost Controller
Blitz Turbo Timer
Performance:
Veilside TI Exhaust
Suspension:
HKS Hypermax Rs Coilovers
Wheels & Tires:
HRE 545's 18x10 and 18x9
BF Goodrich KDW2's
Exterior:
Stock
Interior:
TRD 10k Tachometer
AEM Wide band
Pioneer AVIC-D3 Stereo w/ IPod
The Demolition: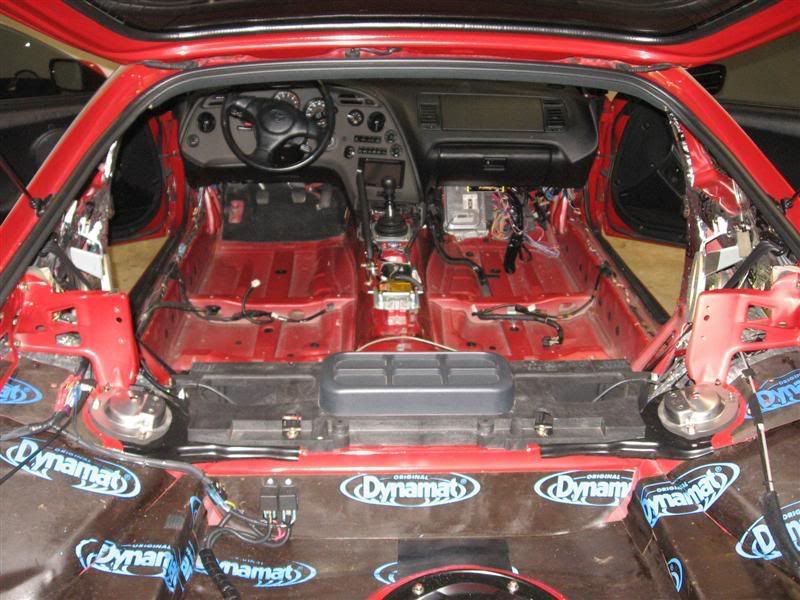 The Dynomat pictured in the hatch area was installed a few years ago in an attempt to eliminate some road noise. It did little if anything.
Products: Second Skin Audio (Thanks for all the help)
Damplifier
Overkill
Overkill Pro
Heat Wave
Rattle Pad
The Transmission Tunnel
Products: Damplifier & Heat Wave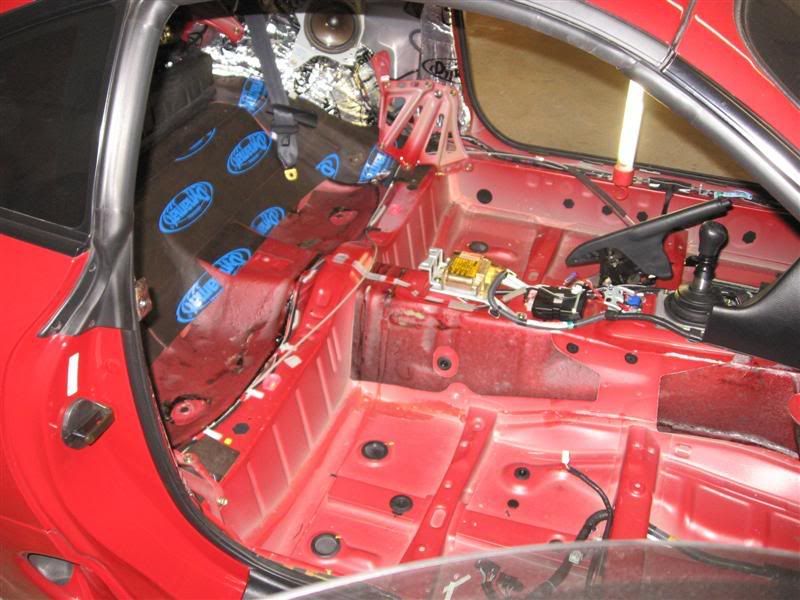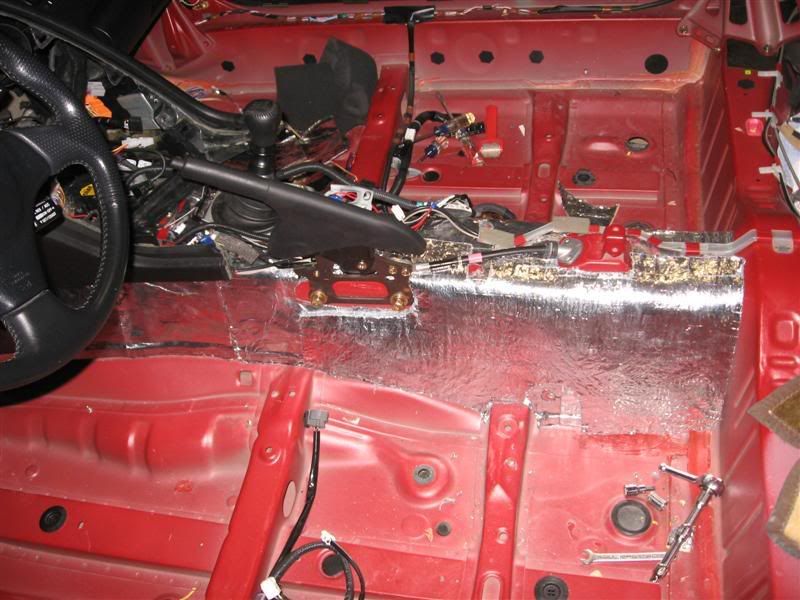 One layer of Damplifier and Heat Wave.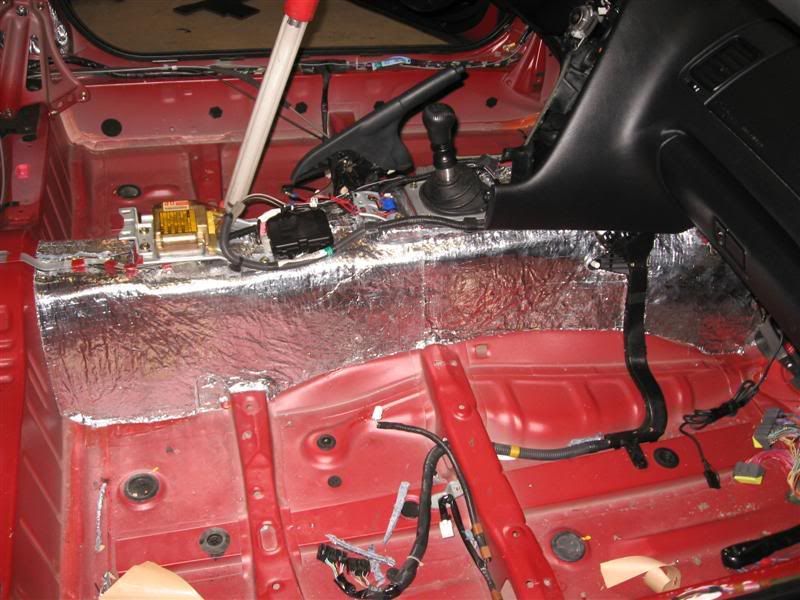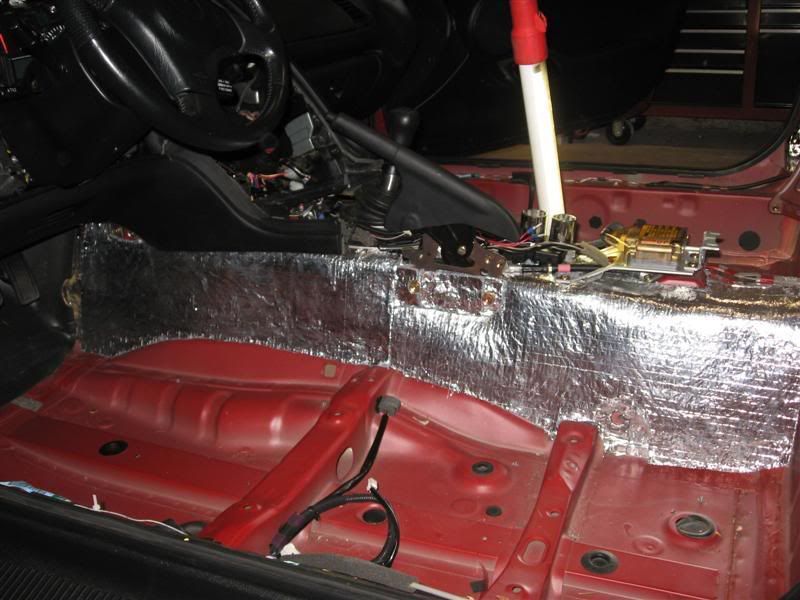 Completed
The Floor Pan
Products: Damplifier, Overkill, & Overkill Pro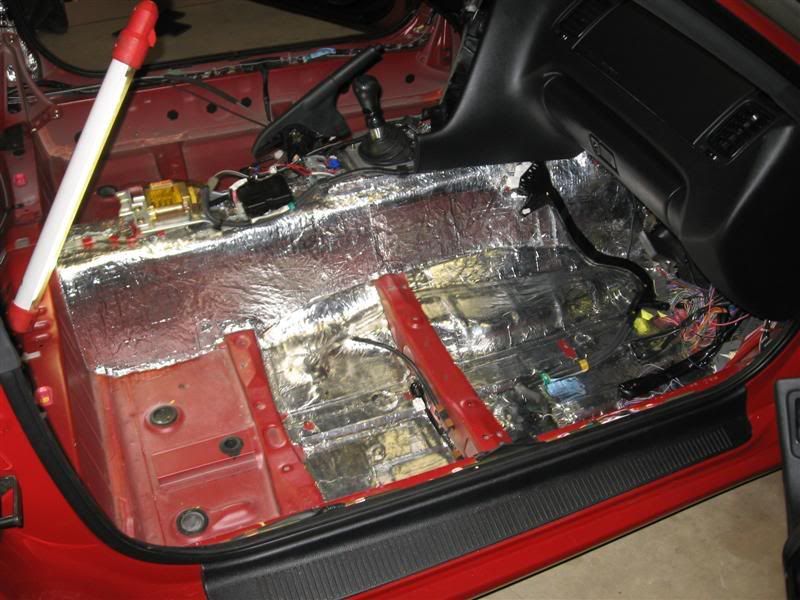 Damplifer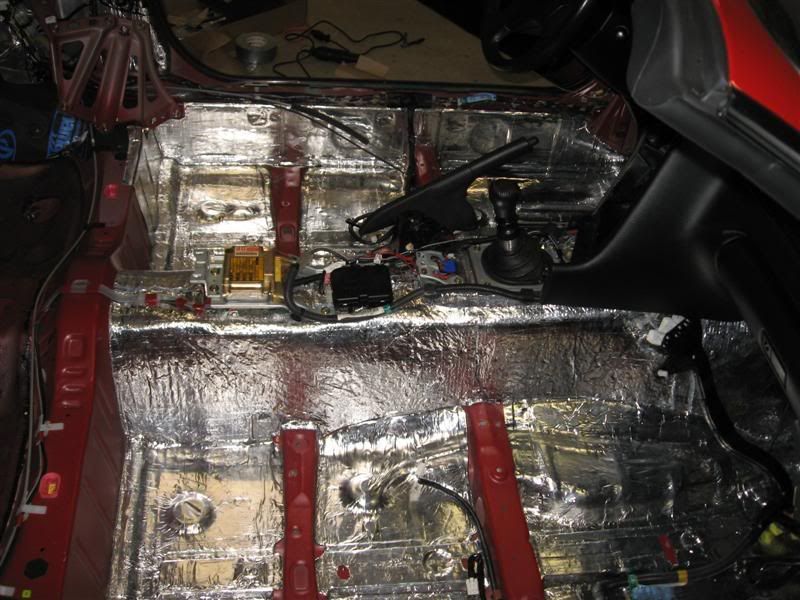 Damplifer II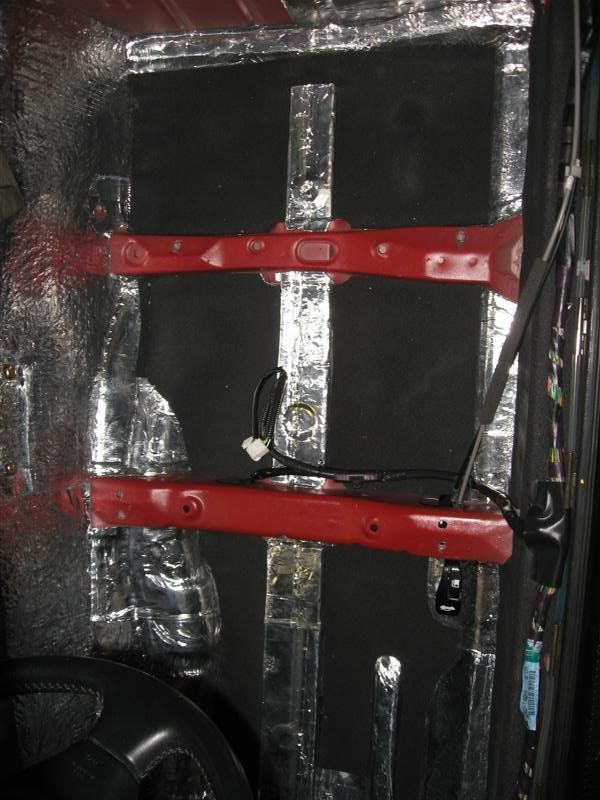 First Layer Overkill Pro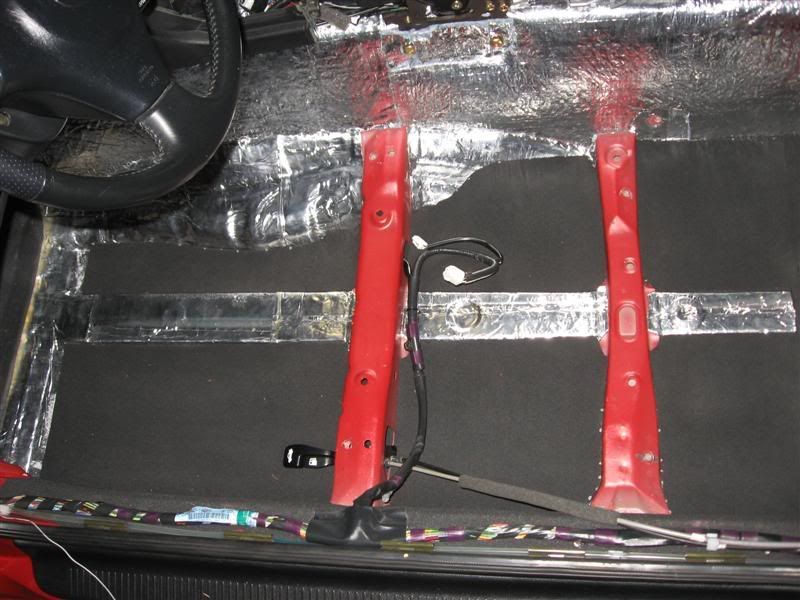 Second Layer Overkill Pro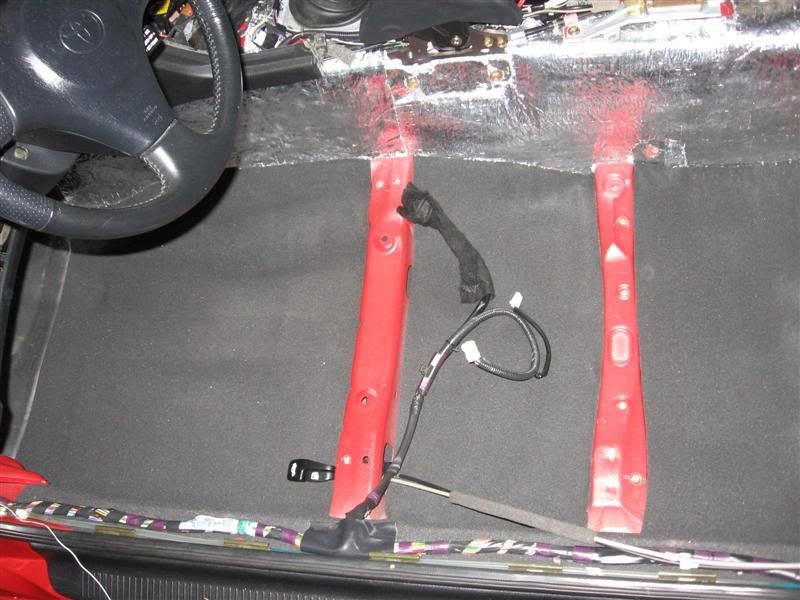 Third Layer Overkill
Complete
The Back Seat
Products: Existing Dynamat, Damplifer, Overkill, and Overkill Pro in wheel wells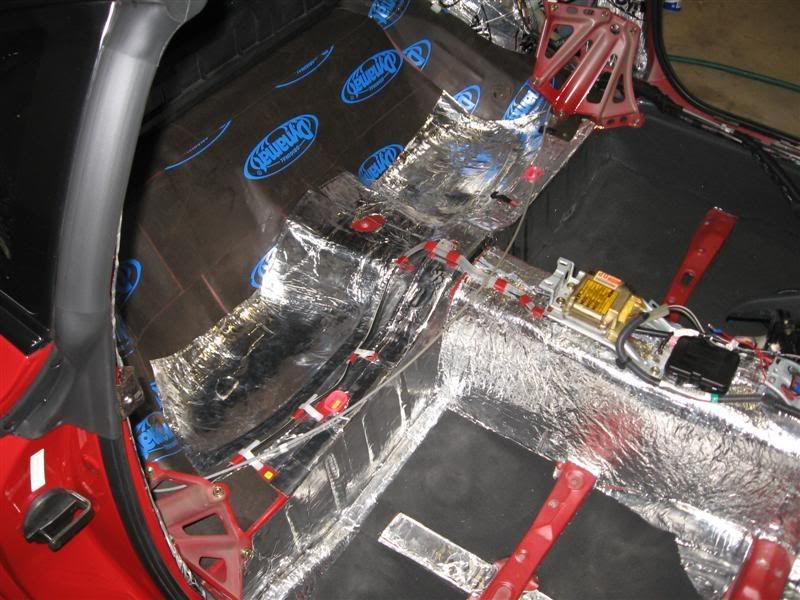 Seat Pan w/ Damplifier and Dynamat