Some time last year, my wife and I searched for a supra that we thought was special and we found
it in Craig Liebermans TRD Supra that was previously owned by alot of peeps.. and originally built at SPEngineering.
I looked it up and found that SPE had initially built the 2835tt widebody and made 826 rwhp.
Long story short I shipped the car to Hawaii and had fun with the car for about 7 months..
then disaster struck and the engine decided to kill itself at 1 a.m. on the off ramp going home..
So we decided it was time to send the car back to SPE to get it fixed.
At first it was only supposed to be the bottom that got replaced. But that evolved into a HKS 3.4L Stroker..
After that we felt that the 2835 Turbos would have been insufficient for that engine and went with a
larger turbos set up. so we went with a HKS 3037s twin turbo set up.
with that came a whole list of upgrades that wasn't in our original plans..
Such as an Upgrade in the head, HKS Fcon Vpro, Bigger Camshafts.. so on and so forth..
so here are some pics of the car and new engine shots..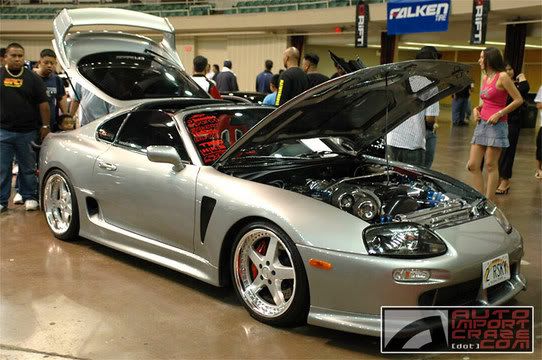 Last years Import show off 1st in Toyota catagory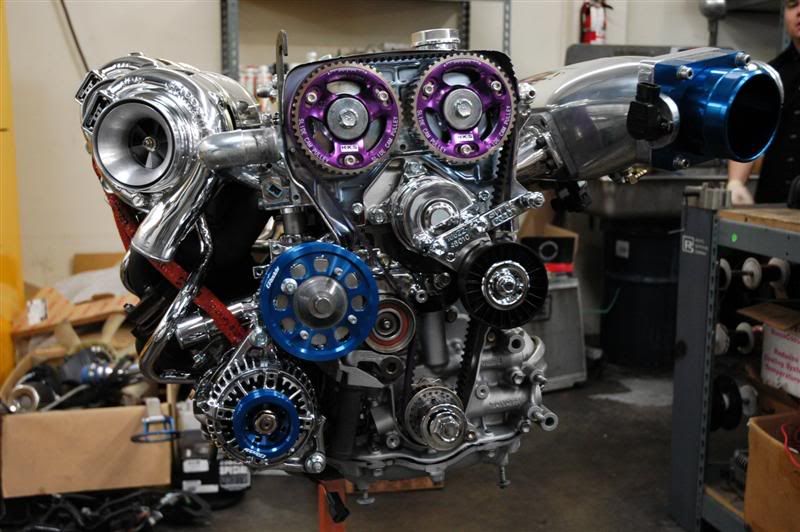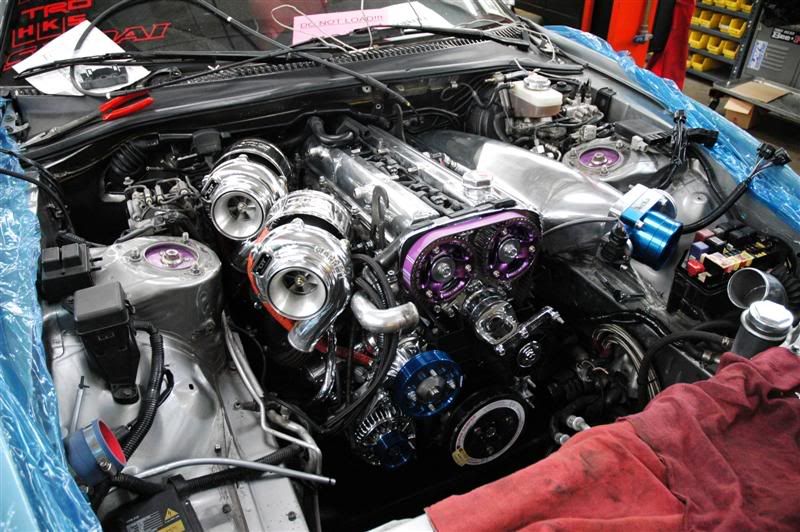 The car has been dyno'd and surpassed my expectations.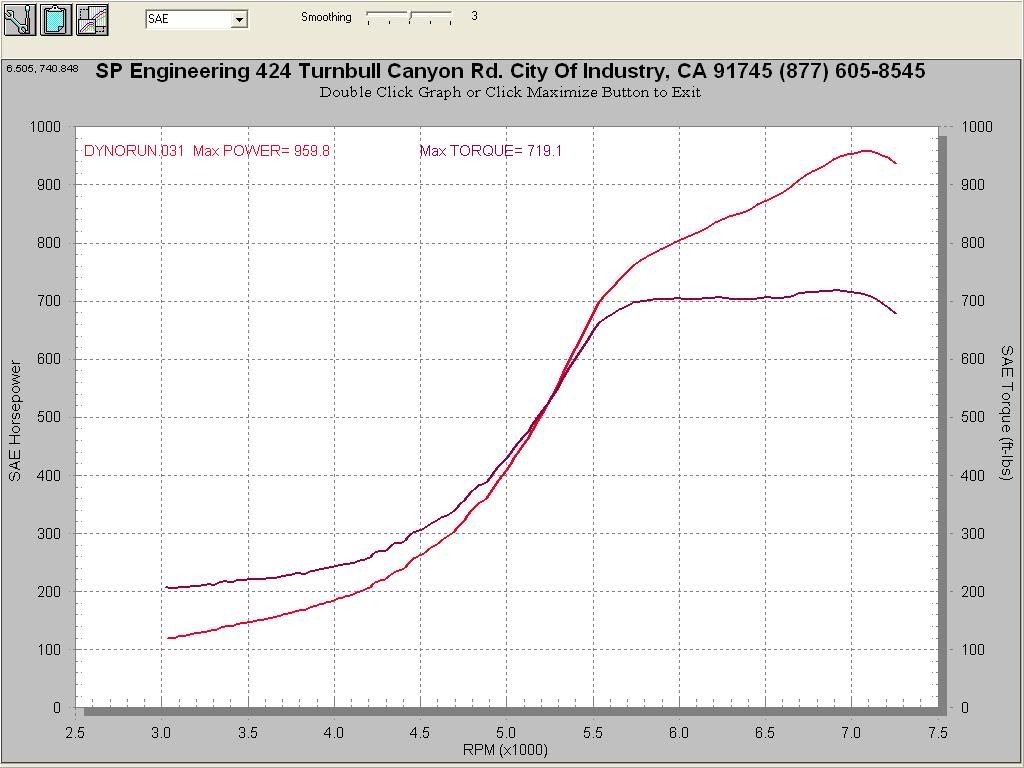 I am hoping they can coax out a little more from the engine and hopefully we shall see it go into the 1000 whp range.
:coold: