·
Super Moderator!!ON PATROL ALL OVER!!
If you want to dyno your car at the Ne2k6 MEET post your name here.
If you have any questions pm me. this thread is ONLY for people who just want to be put down on the dyno list and the show and shine.
Dyno will open at 830am till 7pm so its first come first serve :eek4dance there will be a nice prize for the person whom dynos with the highest HP supra single or twin (aftermarket turbo) and a prize for the highest HP stock(stock twins)supra also there will be a small prize for everyone who dynos there car, to add all who dyno will be included to receive a special discount % from
Mvp motorsports
dyno fee is $65.00 for 3 pulls
Dyno list so far as follows:
1.Matt Griffin aka DTSupra30
2.mifesto
3.jdmuscle
4.steve larkin aka the lark
5.jorge balseiro aka nycressida
6.Buddy Finn aka yaames(mabe)
7.TomBSupraT (mabe)
8.yaames aka Buddy Finn
9.neang chann aka hks2835
10.Ryan aka ChBrAc16
11.spooldup
12.George95TT(mabe)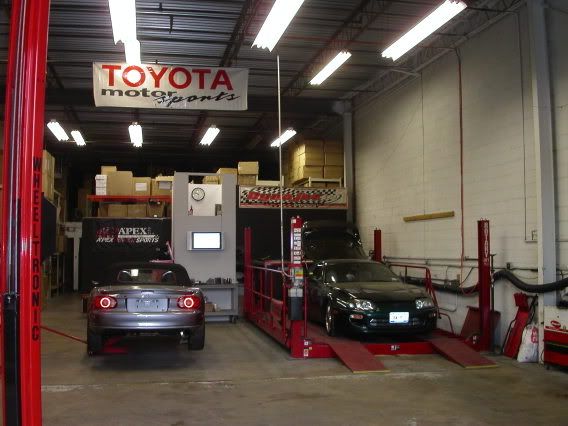 Show and shine event will have 3 winners(1st and 2nd place supras only and 1st place non supra catagory) please register for this event here as well. there is a $10 entry fee for this event(started 5/12/06) others will get a small prize.
SHOW and SHINE Supra list:
1.SupraGodTT
2.Mike Treffinger aka mike91t
3.jam98tt
4.George95TT(mabe)
5.Alpine Silver
SHOW and SHINE NON supra's
1.BlueGTS
2.TsopranoIS300
also if your interested for a donation of $5 bucks more you will be included for a drawing of a nice new Polished Cam Gear Cover and Spark Plug Cover for a Toyota Supra (93-98) item retails for over $450.00 smackers
THIS IS ONLY FOR DYNO AND SHOW and SHINE Supra GUYS/GALS
a Big Big thanks to member
BigVic
for this Donation!
note: all donation will go towards the next event we throw!