Discussion Starter
·
#1
·
Just got some pictures back from a client recently of her 240SX
which I think turned out pretty good.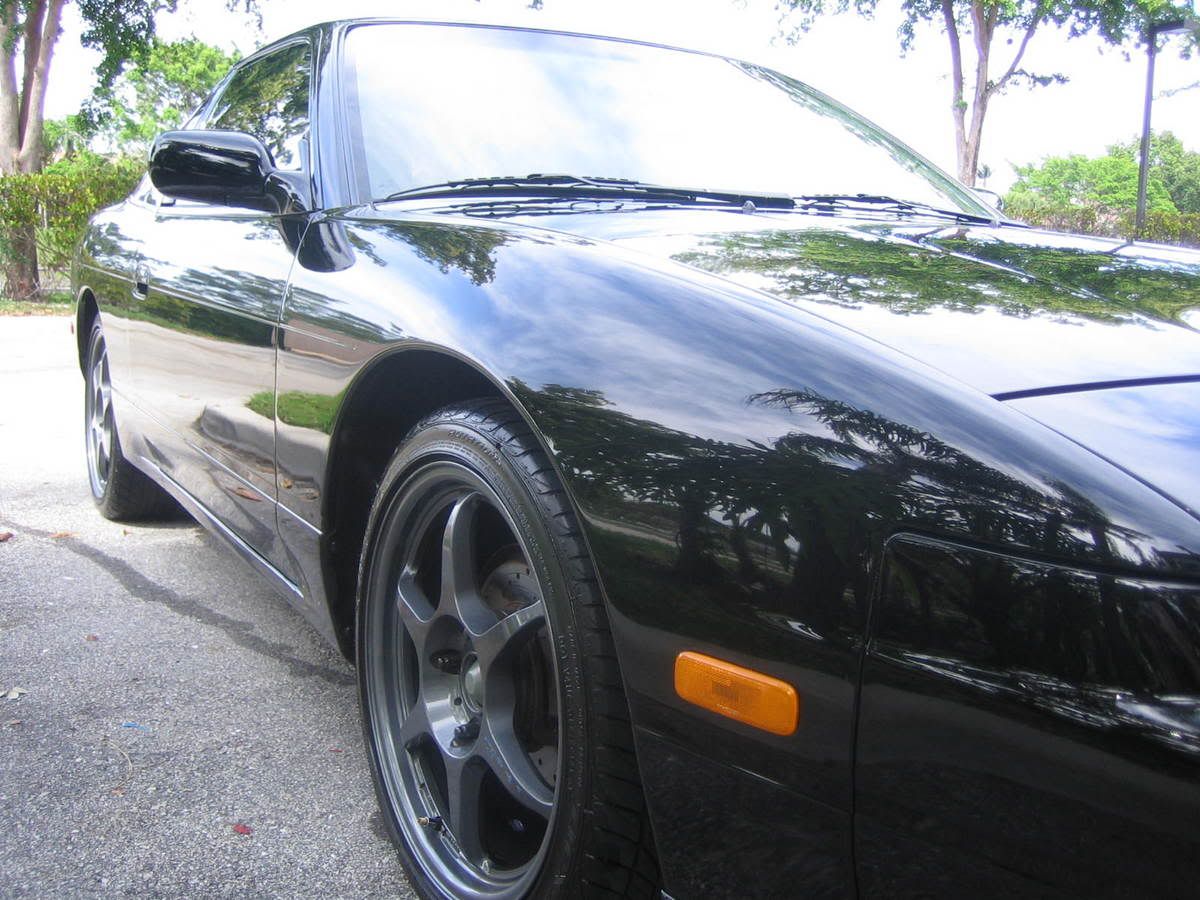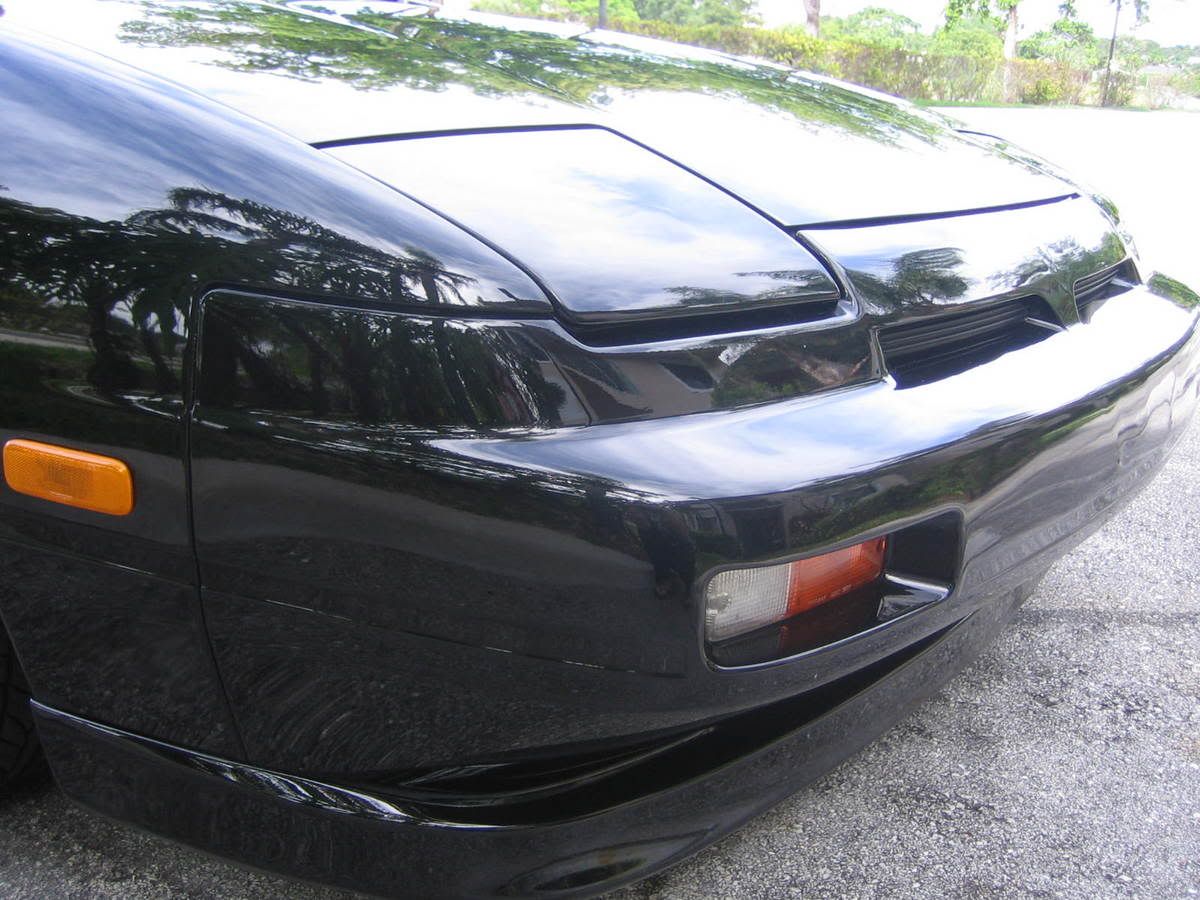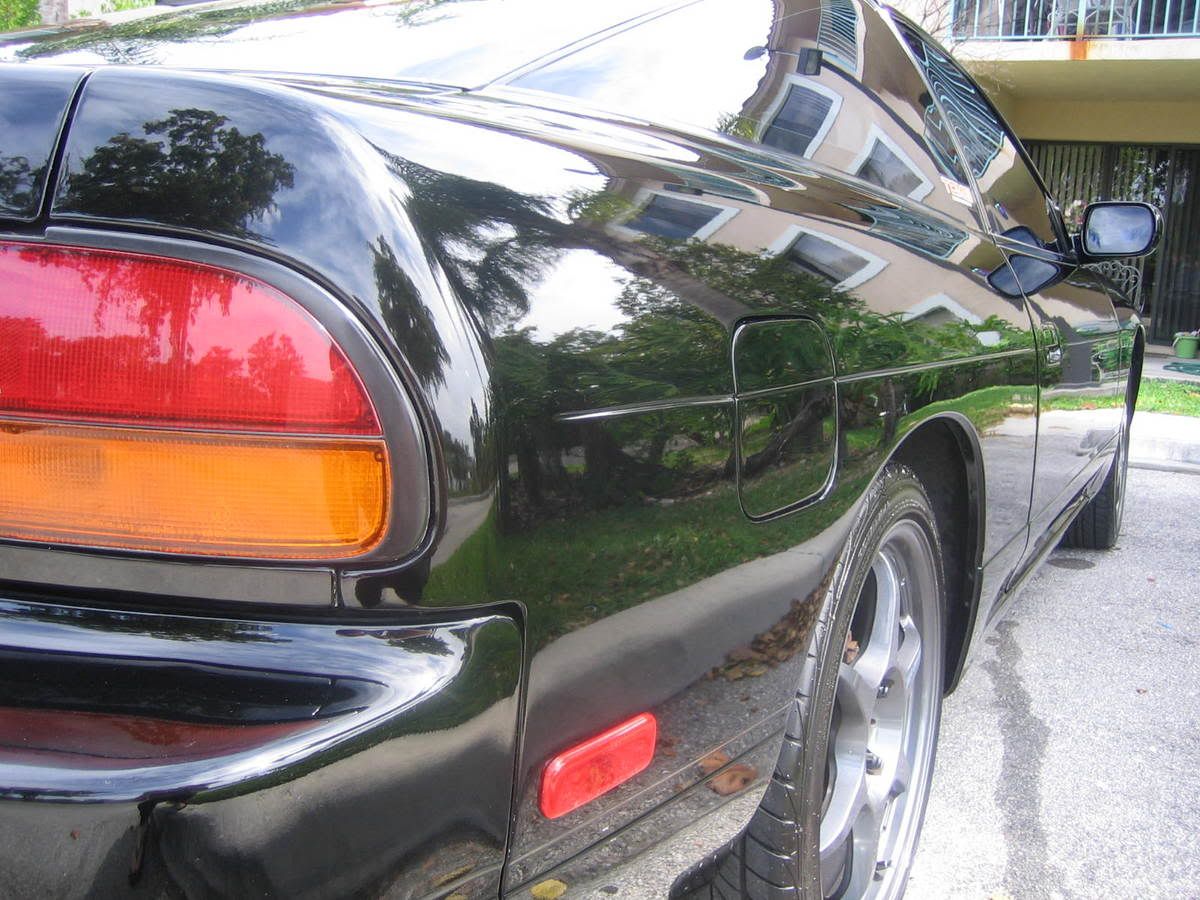 We are now offering a new product, both for sale and in our regular detailing line up.
www.turbowax.com
for more details on the entire line of products - all of which I have available. If you are local contact me and save on shipping (central and south florida)
Turbo Wax has proven to be very very nice. Extremely easy to apply and very little trouble removing. Near 0 residual dust and will not turn your plastic moldings white if you run over in a few spots. With Turbo Wax being a polymer based wax (not-carnuba) it is very very slick stuff. I would say the Turbo Wax is comparable to the slick surface Zaino leaves (but maybe not the same depth as Zaino), assuming a well prepared surface (claybar if necessary).
I also used Turbo Wax on my new car and got excellent results despite some pre-existing condtions, damage, etc.
All in all, Turbo Wax is proving to be very easy to use, and is no more expensive for our clients then our Zymol wax detail. I'll be at the mini gathering by UCF in Orlando if anyone wants to "feel" ( lol ) the red 240. Anyone interested in South Florida, the guy who did the work on the black 240 is also available - just send me a PM/email/phone call.
Thanks.
Jon