if my luck wasn't bad enough...... :crying: :sad: :crying:
swapped turbos recently to a bigger T61
so I tried it out, but wasn't able to boost very much past 6psi
like 6.4 - 6.5psi (suspect a boost leak somewhere)
So I pushed it harder, but wasn't expecting to rev past 4,500
it was wet out, and the back wheels wound up spinning a bit (this was while in 3rd gear) that and or my clutch is probbly slipping in the higher rpm band.
anyways I saw my rpms get up to 6,500k
looking at the max value on my zeitronix display, I saw boost was able to get up to 7psi, but now the car runs like sh!t
quickie video from my camera phone
it's knocking real bad, and vibrating
i tried to take a close up of the intake pipes and how much they were shaking, but the motion doesn;t show up on my shitty phone/camera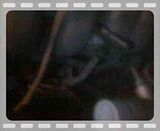 http://s106.photobucket.com/albums/m276/vze27mym/new/?action=view&current=VID00002.flv
I have alot on my mind latley and wasn't thinking straight, not sure what I'll do now, and offhand I don't know what could be wrong.
really too tired to think now
Think I might have blew one of the cylinders? or rods?
I didn't think I could do any damage with my boost controller set to like 9psi
(I have the 2mm headgasket too)
I'll prolly do a compression test tomorrow and see what happens
my life sucks so bad..............