Well I bought this car 4-5 months ago and it was pretty modded then, but I can't leave anything alone so I changed a few things. I went with a different intake system, added Pfadt Racing 16 way adjustable coilovers, Iforged 19x10, 20x11 Aero II wheels custom made to house C6 Z06 brakes(which I added as well with stainless steel lines), rear polished "Corvette" lettering, some frame savers and rocker rails, a black catch can, and HID's. I also added 400 miles to the odometer
Here are before pics when I purchased the car: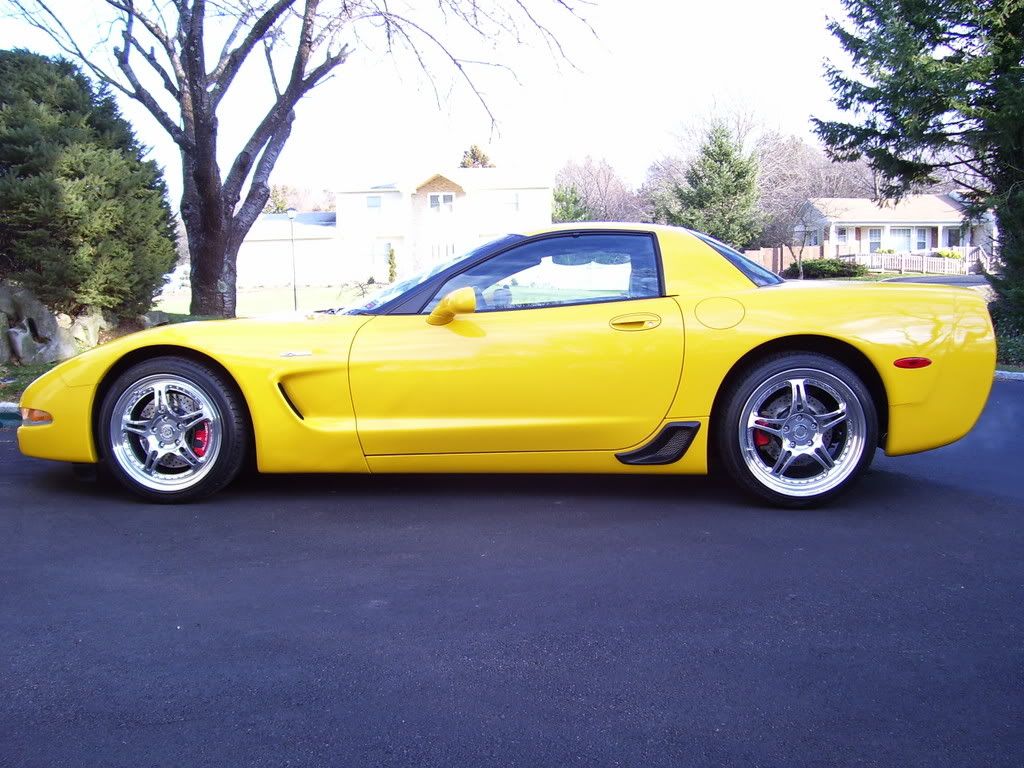 Now here are the afters: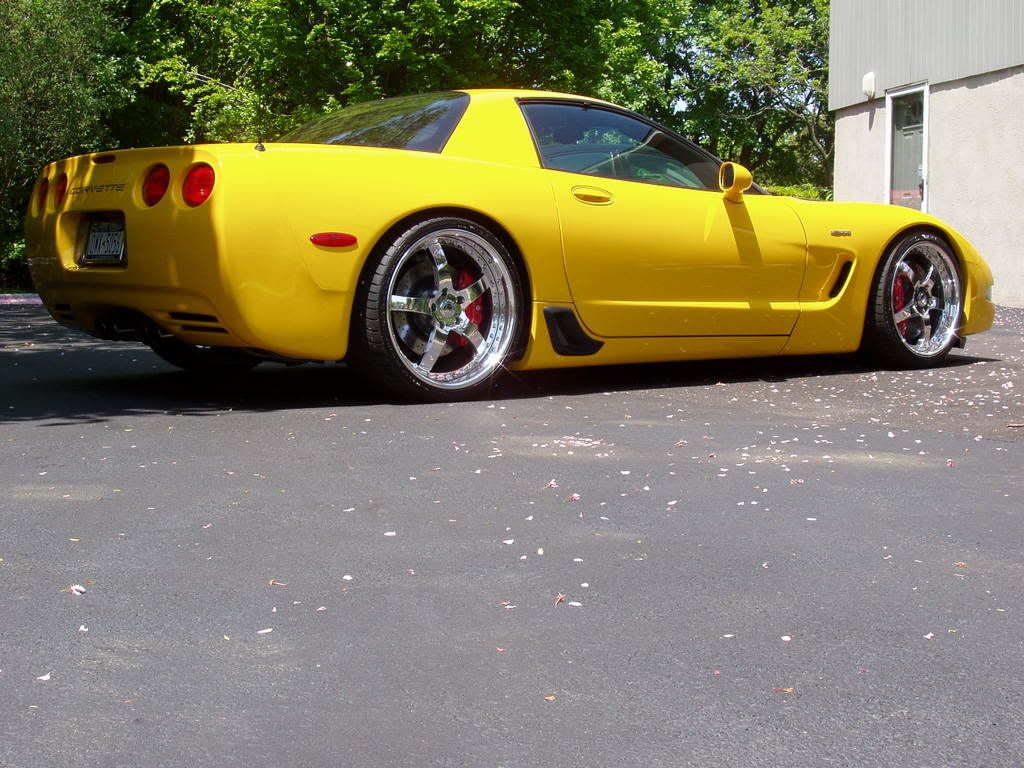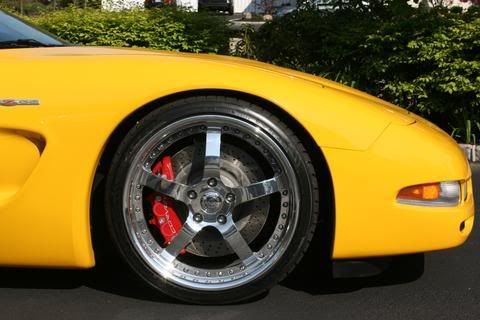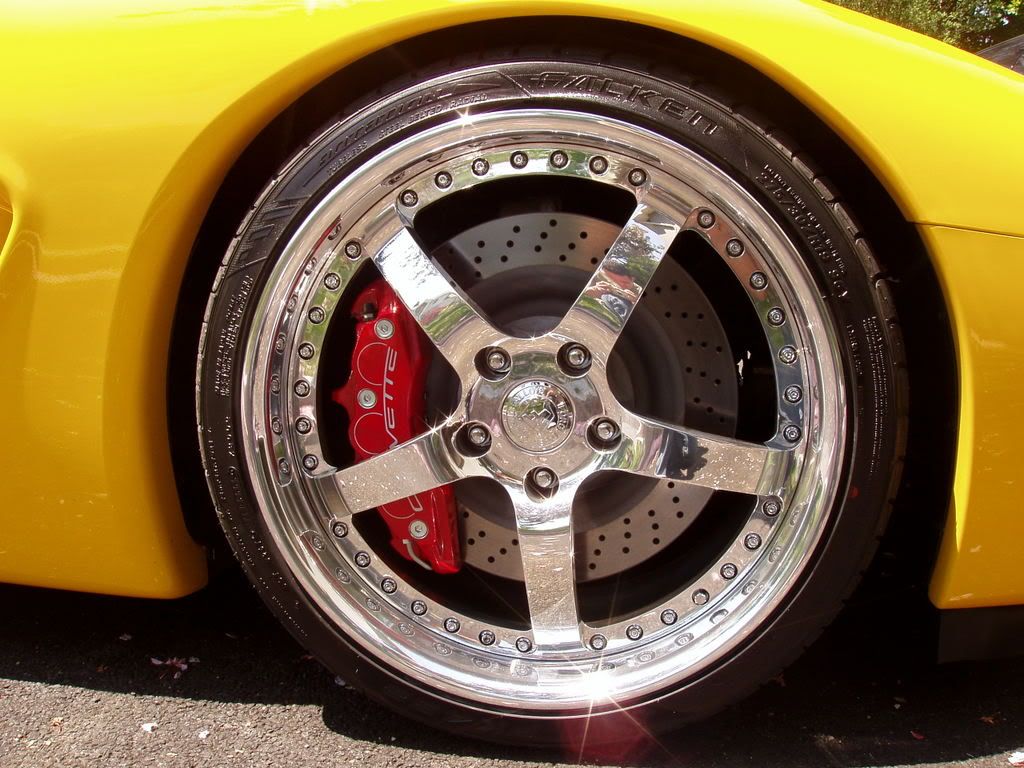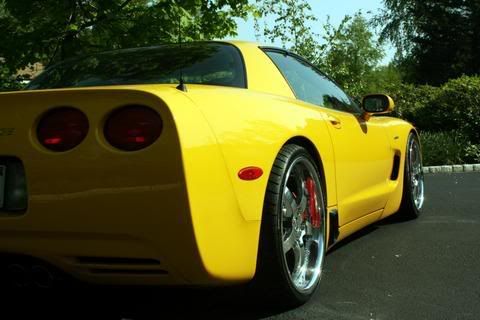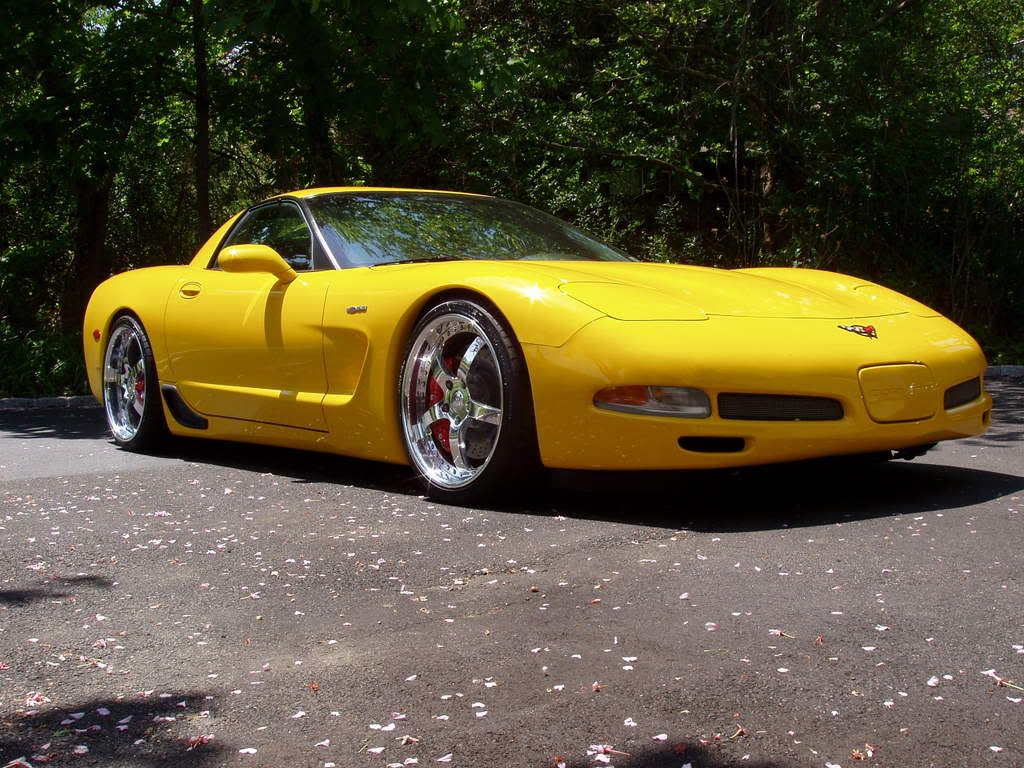 Future plans are undecided, I'm pretty happy with the car as it is now performance wise and looks wise. Has heads/cam/ported intake manifold and throttle body, pulley, hardened pushrods, dual valve springs, ported oil pump, Long tube headers, running catless, H pipe connecting to the stock Titanium rear exhaust section for noise/weight reduction,3.73 gears, Cartek stage 7 clutch, e.t.c.
Props to Brian(chevyeater for making this possible)