Discussion Starter
·
#1
·
Hey guys, while my car isn't working i thought id try to clean up my engine bay a little by starting to pollish things so here are some pics of my valve covers and how they were done.
Polishing Valve Covers:
Tools:
1. Sand paper 220-2000 grit
2. Green scratch pads
3. Aircraft Remover (most auto parts stores or wal-mart)
4. Putty Knife
5. Wire brushes
6. Buffing pads
7. Mothers aluminum polish
Instructions:
1. Start by covering the valve covers in the aircraft remover and let sit for about 3 hours I used a Rubbermaid tub to set them in.
2. Next use the green scratch pads, putty knife and, wire brushes to remove all factory paint and grime build up (its amazing the amount of build up).
3. Use towels or cloths to remove all excess remover and clean covers entirely.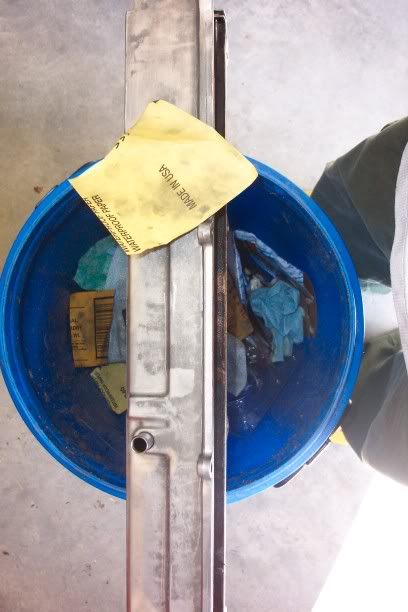 4. Begin sanding the surface of the valve covers with 220grit and slowly move to the 2000grit (I went up is 200 increments).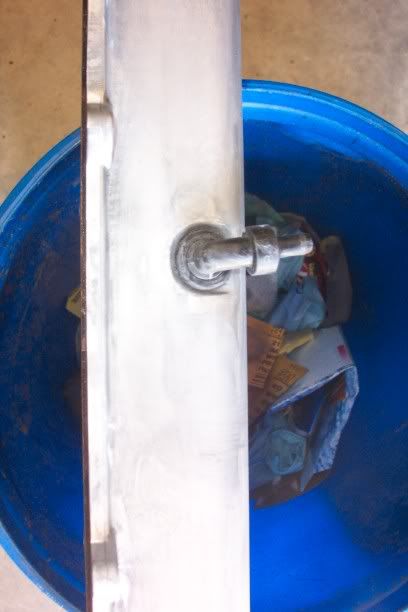 5. After fully sanding the covers clean surfaces entirely to ensure a good surface for the polishing compound to work into.
6. Apply polish and rub in until surface has a black film then with a clen buffing pad remove polish for a great shine.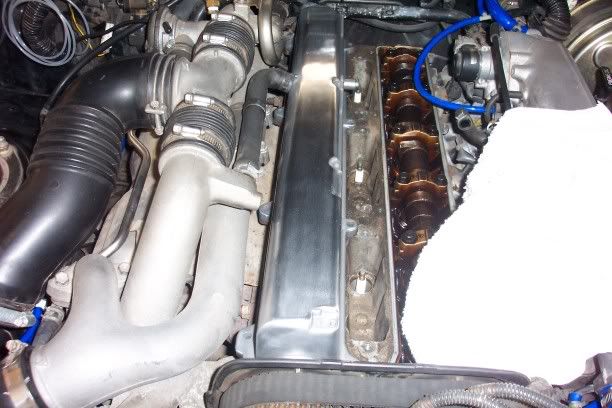 Don't be too critical its my first attempt at this but these pics really don't show their true beauty....enjoy boys