Discussion Starter
·
#1
·
By Jack Rix04th May 2011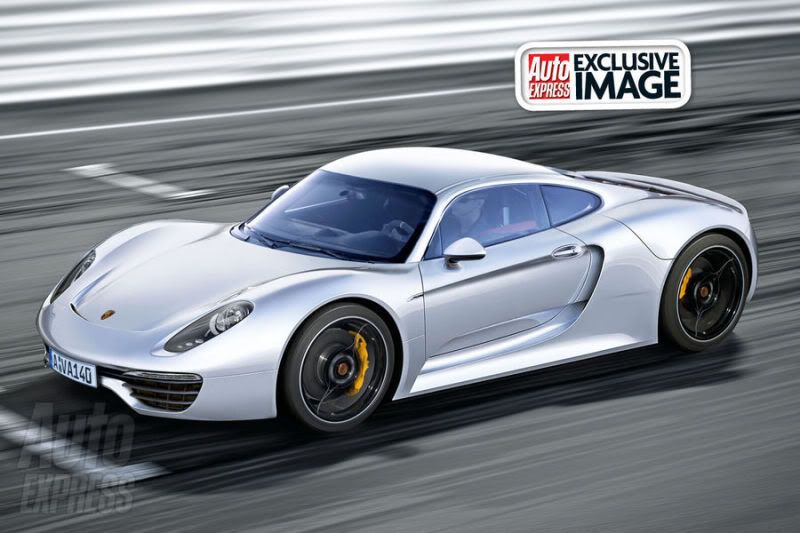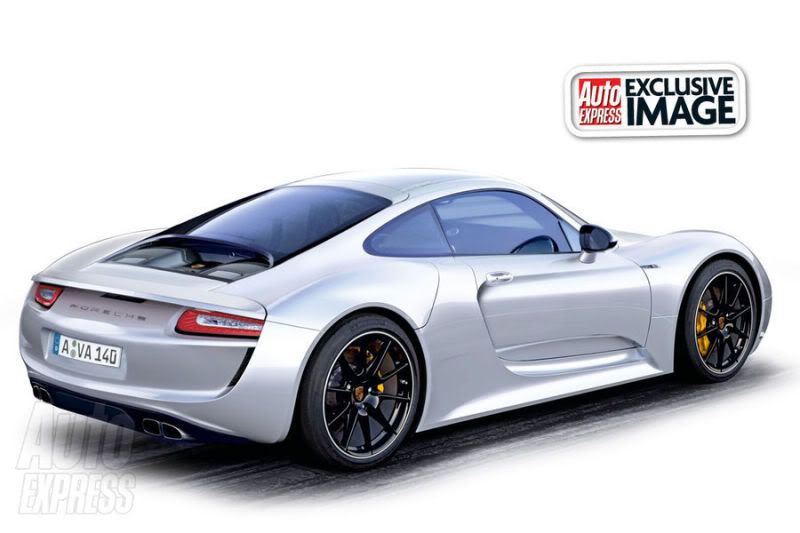 Has the 911 had its day? Porsche is working on a new V8-powered, mid-engine supercar designed to sit above the 911 but below the limited run and eye-wateringly expensive 918 Spyder, Auto Express has learned.
Set to become the new performance benchmark for Porsche's regular range, the all-new model will be aimed squarely at the Ferrari 458 Italia and McLaren MP4-12C, and priced accordingly at around £170,000.
It has been widely reported that to separate it from all other models in the range, including the £678,000 hybrid 918 Spyder, the newcomer will be called the 961 – a badge that should ring a bell with motorsport fans. The 961 was a racecar built in 1986 based on the 959 supercar, it was designed to compete in Group B sports car racing but only one example was ever made before the Group B class was axed.
Our rederings show how the production car is likely to look, and there's no denying the similarity to the 918 RSR hybrid race car revealed at the Detroit Motor Show earlier this year. The classic mid-engine proportions and dimensions that are longer, lower and wider than the 911 will be shared, but every panel on the 961 will be new.
In true Porsche tradition though, the design will borrow from other models in the range, including a 911-style snout and an extended roofline that echoes the Cayman coupe. The engine will also be visible just ahead of an automatic pop-up spoiler.
Experience in lighweight engineering, gained from existing models like the GT2 RS, will be used to keep the 961's mass to a minimum. Expect is to use a stiff and light carbon-fibre monocoque chassis, putting it on a par in technology terms with the McLaren MP4-12C, as well as carbon-fibre body panels and a raft of aluminium components.
Our sources revealed that it will initially be offered as a fixed-roof coupe, as shown in our illustrations, although a roadster version is also under consideration. Less information is available on the powertrain, but it will need around 600bhp to compete with its rivals. To keep costs down a tuned version of the 4.8-litre, twin-turbo V8 from the Panamera Turbo and Cayenne Turbo is available, but it could prove to heavy for the task. If so, a turbocharged version of the high-revving 3.4-litre V8 borrowed from the RS Spyder racecar would fit the bill.
And Porsche is wasting no time in putting this new flagship into production. A showroom-ready car could be on the road as soon as 2013 – the same year the 918 Spyder is scheduled to begin production.
How will the rivals fight back?
McLaren
McLaren has just released full details on its MP4-12C GT3 race car – available for privateer teams to buy for the 2012 season. But what it doesn't include in the press release is that this track-only car will inspire an even faster and more focused road-legal version – set to push the boundaries of what a road car is capable of. While the race car features a detuned 493bhp version of the 3.8-litre twin turbo V8, the road car will keep the full 592bhp output, but follow the race car's lead in stripping weight out wherever possible – boosting performance and handling simultaneously.
Ferrari
And Ferrari isn't about to be left behind. The last two mid-engined V8 Ferraris have followed a strict weight-saving formula towards the end of their product cycles – and to spectacular effect. The 360 Challenge Stradale gained 20bhp and shed 110kg, for a 0-62mph time of 4.1 seconds, while the 430 Scuderia received an 18bhp hike and dropped 100kg as well as receiving revised gearbox software and more relaxed traction control. Expect the 458 Italia to receive the same treatment three years into its life-cycle, so in 2013, with a power upgrade for its 562bhp 4.5-litre V8, a stripped-out interior and a more track-biased suspension set up making it even quicker than the standard car point-to-point.
Read more:
http://www.autoexpress.co.uk/news/a...orsches_458_rival_revealed.html#ixzz1LoOkQfvd
I'd take it over both...no question.