Hi Curt, I need a Quote and hope you have the answer to my question.
First up I need the rear passenger side speaker enclosure that they used in the 93-96 model year Supras. Heres a Pic of what I need.
2nd) Is there any "pre-molded" insulator or, what came stock to seperate the rear brake vent openings to the cabin other than the interior panels. The previous owner removed everthing that was in there so now the road noise is terrible. (Perhaps there is nothing in there and it is meant to be wide open, Im not sure ) Again heres a pic to help explain. (I have the interior panels, but there is nothing but bare metal behind them and you can see right down to the ground).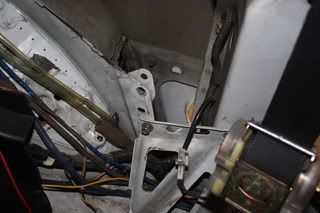 Thanks !