I have just purchased the latest version of the Race Logic with Full Throttle Shift and Launch Control. I do not have the installation docs yet, but I have done research here and on the RLTC forum. There is some controversy as to how to install the Race Logic in the OBDII cars. Specially, cars with ABS "with" Traction Control, 1996-1998. The diagrams I see are not accurate IMO.
I have taken images of PDF's showing all the layouts of the ABS System, Traction System, ECU pins, and all the harnesses. The question I am having a hard time determining is exactly where to connect for the speed sensors. There is the ABS ECU that has the origin inputs directly from all 4 speed sensors, and then there is the Traction Control ECU that uses the ABS ECU "outputs" for all 4 speed sensors.
I will attach all documents for everyone's
review and comments.
First is the main ECU pin-outs for basic installation:

The next image is the actual ABS Circuit showing the Speed sensors inputs: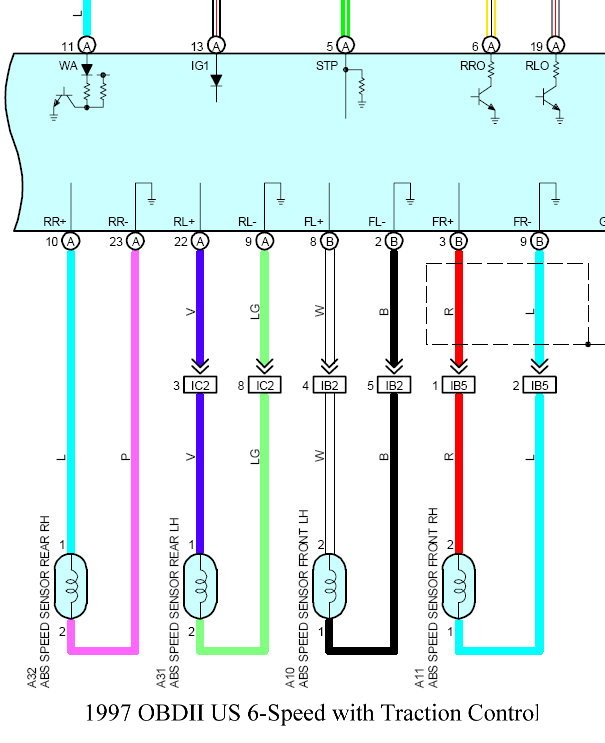 The next picture is the ABS ECU Terminals (Different than pre-'96)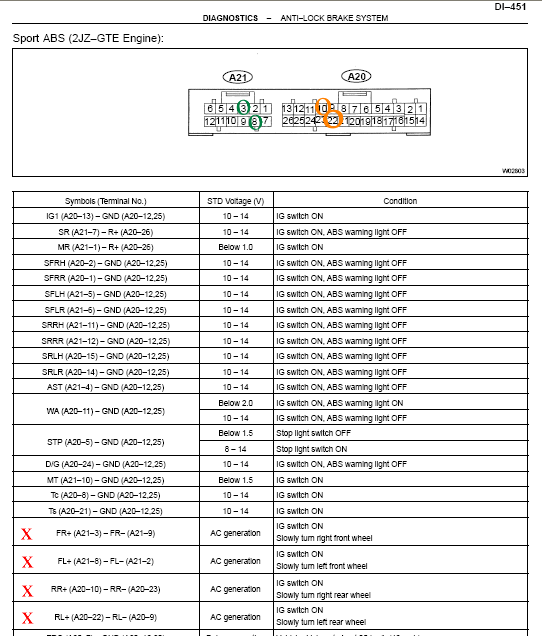 The next picture is the Traction Control ECU layout-Notice the Speed inputs from the ABS ECU and the pin #'s (RR=right rear RL=right front etc)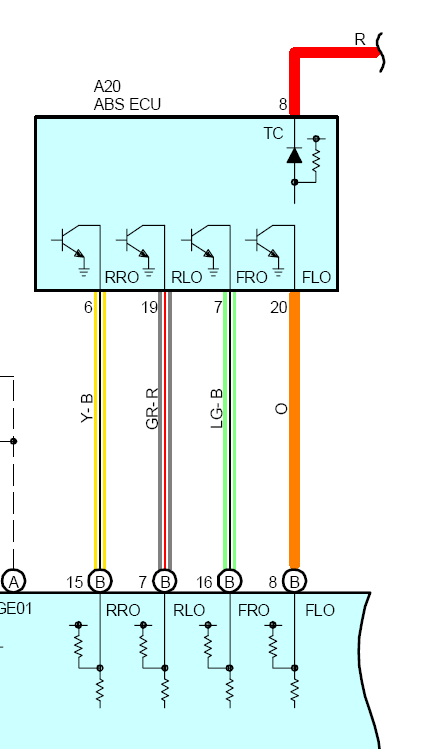 The next picture is the T16 B Harness for the ABS to Traction Control Connectio: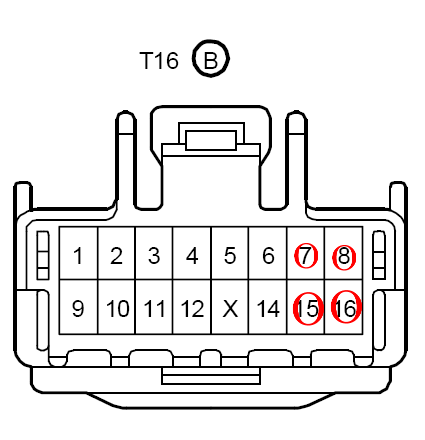 Here is the "Terminals of the Traction ECU" layout: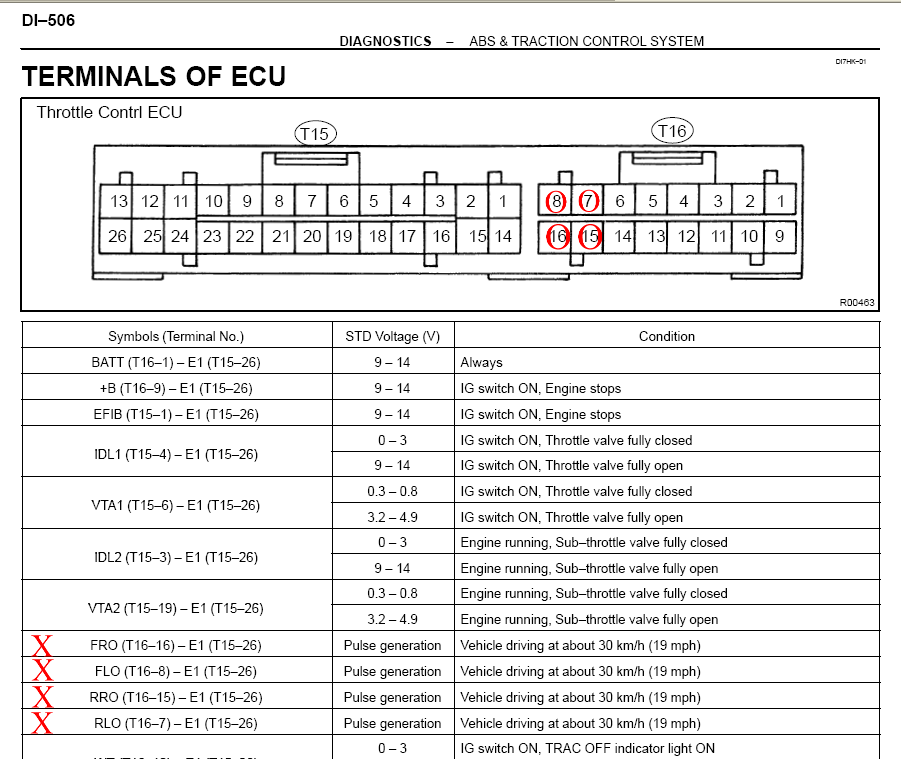 I know Martin had given some feedback in a previous post with his diagrams. So if someone can clarify exactly where, or which ECU pins to use for the Speed Sensors would be great. IMO you use the PINS 7, 8. 15. 16 on the Traction harness coming from the ABS ECU.