Rebuilding my '97 6speed theft recovery **Vid on Pg 4**
I'm making this thread to show the steps I'm taking to rebuild the theft recovery 1997 Supra Twin Turbo 6 speed I just bought.
The pictures of the car when I found it on a salvage auction site showed very little information on the body of the car. You could not see if there was any damage, dents or anything really. I mean the outside looked good, however you just dont know when it comes to these things.
Anyway, engine pics (or where it used to be) showed a very dirty engine bay. Something that I would have to clean up before I took it to my house from my warehouse.
Wheels looked good and I thought to myself why someone would steal the car to take the motor, tranny, driveshaft, glovebox, dash panels, and gas cap and leave the wheels that were on the car. Either way, thats a + for me.
Interior looked OK with the regular wear in the seats. Rear seats looked great but what do you expect. You can barely fit a gnome in there.
Tails looked fine and so did the rear bumper.
Glass looked complete but was expecting the worse when it came to glass as it was a theft vehicle.
Either way, here are those auction pics: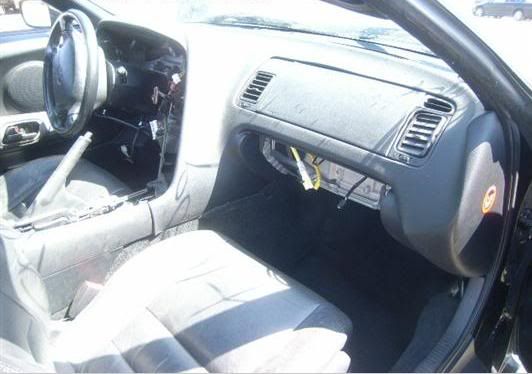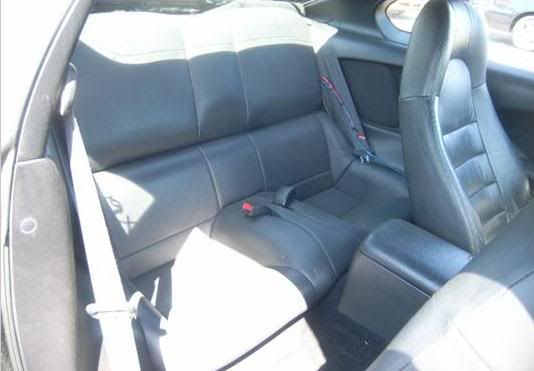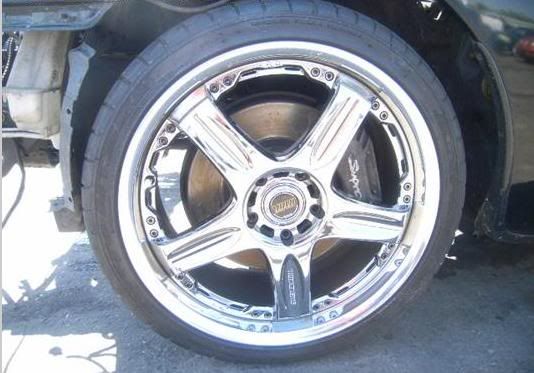 So in other words, car looked OK, but dirty.