I thought it would be fun to modify this post to show the before and after of my car!
Day 1 of ownership, here is the before of my car, as you look through my thread you will see this is the "good side" lol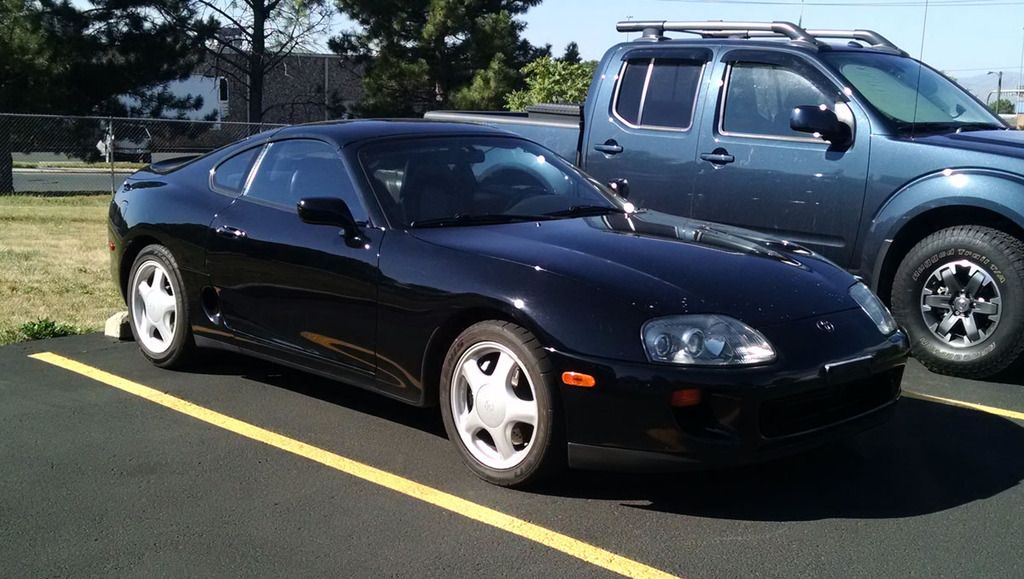 Day 450 of ownership(took me 375 days to get it to this point), here is the after of my car, after a complete restoration, could not be more pleased: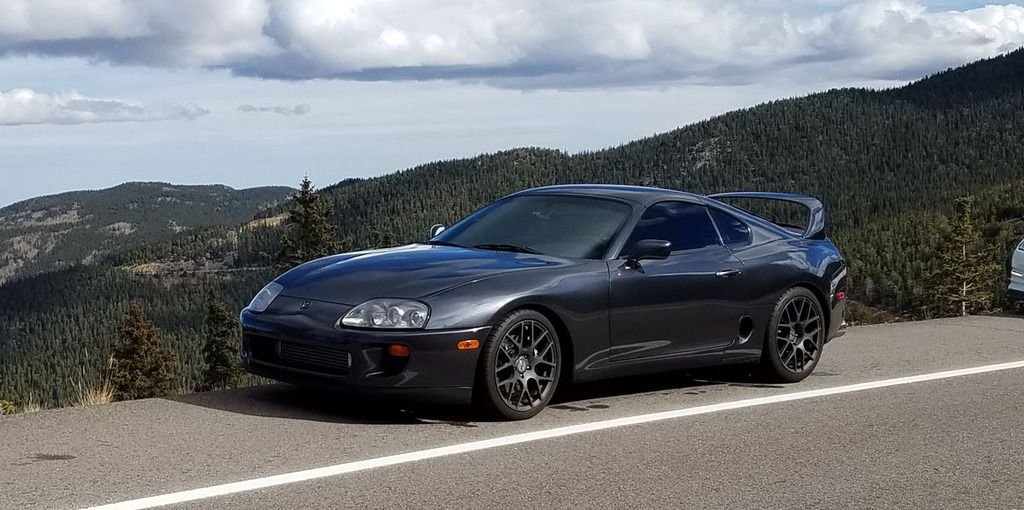 A little backstory (feel free to skip if you just want to read about the car) I hope you like pictures because I took a shitload of them!!
For as long as I can remember the one car I have always wanted has of course been a MKIV Toyota Supra. I am sure that is rare here as not many people have that same dream….I mean come on WTF would you want to own a MKIV Supra for?? I have been in the 4x4 world for a long time living in Colorado and I have done plenty of work on my 4th gen 4Runner and absolutely love it to death. However, I reached a point where I felt I'd maxed out everything I could do to it as my daily driver, so I began the hunt for a new(fast) car. I am self-taught kinda guy, so it was important to me to find a car that needed a fair amount of work to bring it back to life; I wanted to learn as much as I could. So I began looking for an Acura RSX Type S, then an is300, then an sc300, and finally a Subaru WRX! Yup, I was all over the place at first, all of those were in similar price brackets and all seemed like great entry level cars for me to start with since Supra's are so damn expensive. As I was looking at those cars though I kept finding myself looking at Supra's, I was being drawn to them so strongly. I kept trying to talk myself into something cheaper but I just couldn't do it...all of those cars would have been great and I was about to buy a WRX but just couldn't do it…I HAD to have a God damn SUPRA!!! HAHA
So I began to actually hunt for MY Supra, I connected with an old friend I hadn't talked to in a long time who is a Supra owner, I got on this forum and started reading, I watched videos on YouTube, I got on autotempest/ebay/craiglist, and spent full days scouring the country and talking to people about Supra's, learning as much as I could about them. It consumed my life and I still had so much to learn, because truth be told I didn't know shit about Supra's at the time. I didn't know all the variations that existed or even the exact years that the MKIV spanned!! Yeah I was green(weren't we all at one time), all I knew was that I loved them and that I wanted one. So I spent about 3-4 weeks searching and then made a WTB post on this forum and was contacted by a Supra owner here in CO who had just had a little accident with his car and he was looking to sell it. So I figured what the hell I am gonna go and check this thing out, I hadn't seen one in probably 10 years! I figured I probably wouldn't buy it since it was an Auto, but it was a factory GTE so I knew I was at least going somewhat in the right direction. So I went and looked at it and it was in ok shape, it had its fair share of dents and dings and the rear quarter panel was crushed where it was in the accident, which was a low speed hit and run. Luckily all of the damage was in the Qtr panel, no frame or suspension damage of any kind, here it was the first day I saw it (7/31/15):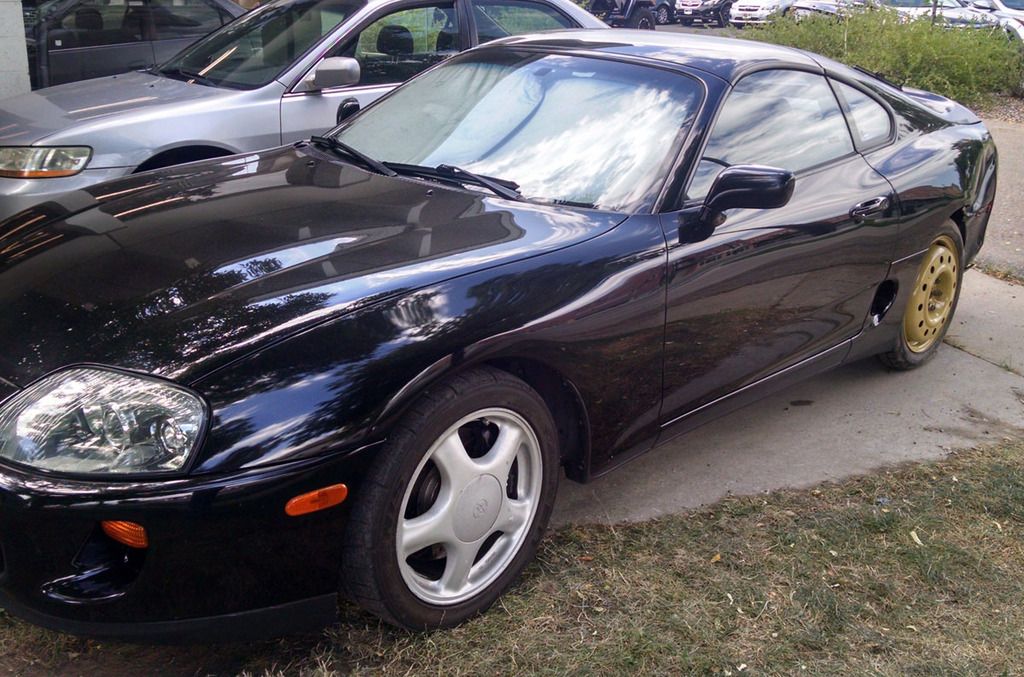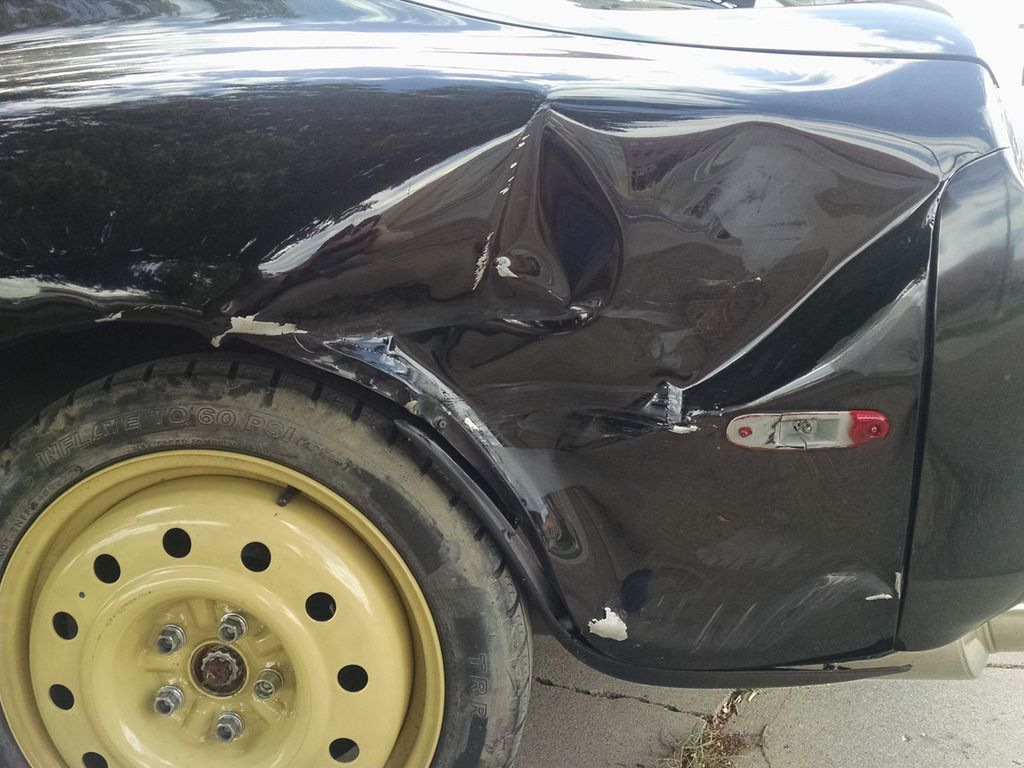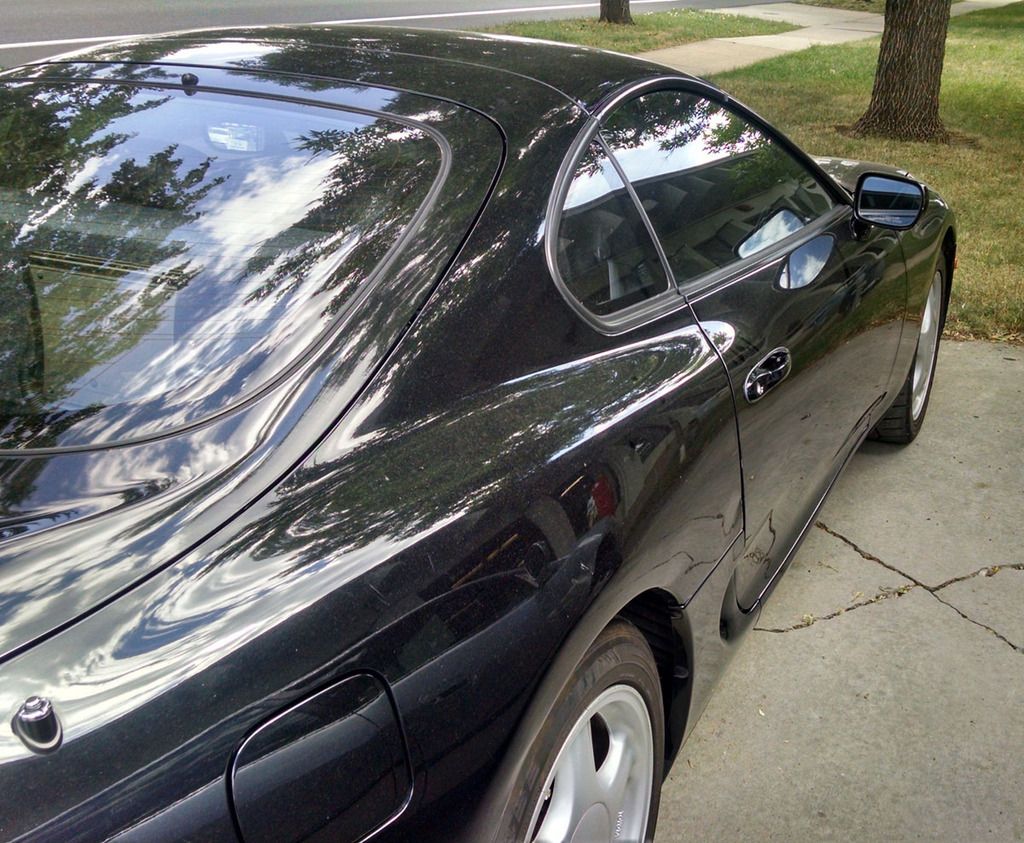 Some general info:
2JZGTE
A340e
Black Paint
Black Interior
All Matching Vins
Factory Wingless
Megan DP (I kept)
Apexi GT Spec Exhaust (Original Owner kept)
97 tailights (Original Owner kept)
Carbon fiber stickers on the dash and interior (Unfortunately…) and then a few other odds and ends but nothing major
After talking to the owner I got him to pull out the qtr enough so it wouldn't rub on the tire because I wanted to test drive it before buying it. Over the next couple weeks we talked and negotiated and I went up and drove it once the qtr was pulled out, I could tell it needed some work but the engine and turbo's felt and sounded pretty good, but there was white smoke. After a lot of discussions I finally agreed to buy the car and I drove it to work that day and here is how it looked (8/13/15):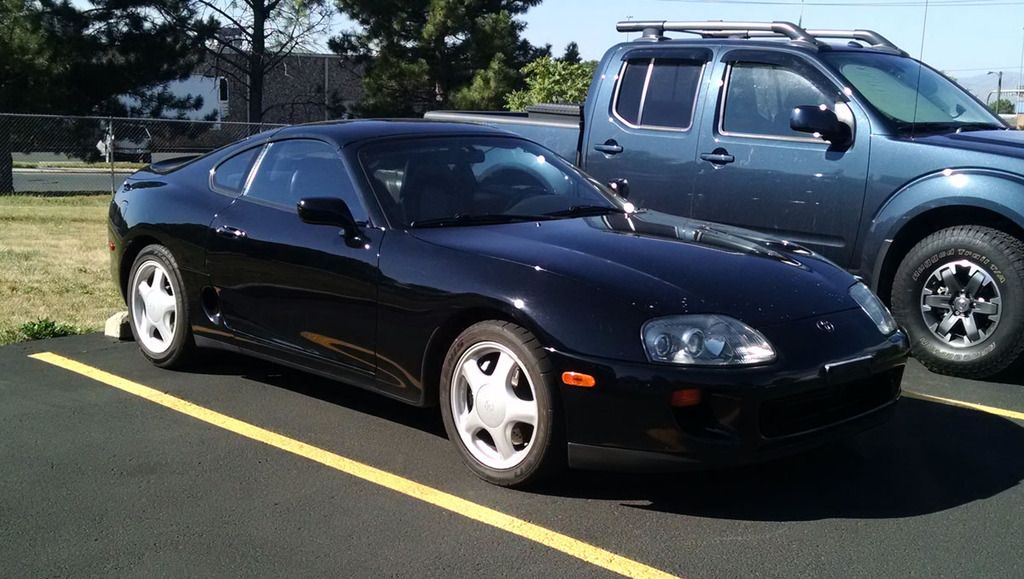 I spent a couple days working on it and detailing it on the inside and outside and got some more pics of the outside and inside, it was a little dirty but after cleaning it I could tell the interior was in very good condition considering its age (8/15/15):