You can order the tape. Any shop should be able to get ahold of some. But they are pricy. Just make sure you dont get ones that are too thick, as they would pop your plastic clips back out and your mouldings would just fall off.
Black 89+ Supras came with grey/charcoal mouldings. I got my 89+ mouldings from a Black parts car. Mouldings where infact grey and charcoal colour. I plainted the mouldings 202 Toyota black durring my paint job. I believe that the paint guy used plastic paint (bumper paint) to cure against the plastic better because he had all plastic body parts painted sepratly from the body.
For refrences: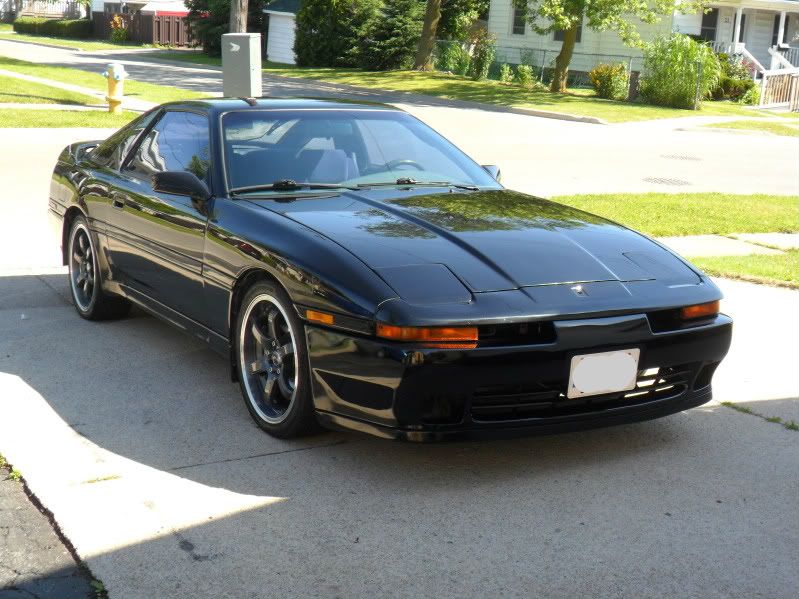 Also I have a spair RH door moulding aswell as the RH rear quarter moulding in grey/charcoal if you would need them right away, there mint.