·
No Longer that n/a 1j guy
$8000. Drop to $7500 OBO
Looking trade for bike plus cash
Here I have a 91 Toyota Supra. Origionally was a non turbo car but did have TEMS. The car has a 4.30 LSD rear and also has the rare sunroof option. The car has Tein super street suspension.
The interior is wine red cloth interior which is amuch more appealing color than the marron interior you see most supras with. The interior is in great shape. Only flaws I would say are 2 cracks on the dash ( not major like some i've seen) and the blue glove box ( I bought the car with it and finding a wine red one has been a mission). The car is equipped with a Pioneer 6800 radio, 4 Alpine Type-S speakers, a 12" polk sub and a MTX audio amp. A/C blows cold and power steering works flawless.
The engine is a 1jz mated to a R154 tranny. Its a newer 1jz and that could be seen when I still had the origional turbos on the car cause of the breather placement (closer to the front of the car compared to the older ones). The car is eqipped with a 70mm turbo sitting ontop of a Ebay manifold. Boost is regulated at 18 psi via a turbonetics Deltagate. Boost flows through 2 1/2" intercooler piping equipped with a Blitz BOV to the 31x12x3 front mount intercooler and continues to the intake. JDM 2JZ 440cc injectors forced by the walbro 255 fuel pump fuel the air. The spent exhaust gases exit through a full 3" exhaust to a pan style muffler.
The car makes 430HP on 18psi tuned with a SAFC.
The exterior fo the car is straight except for the drivers rear quarter. It could use a lil TLC but nothing major. The cars paint isnt terrible but the bumpers did fade and I just rattle canned them so atleast they wouldnt be yellow and could some what match. The car has 4300K HIDS in Hella glass housings. The fogs have been re-wired to run without the headlights on and have been changed with the JDM yellow capslues.
Car has no issues what so ever. I wouldn't hesitate to drive it any where.
Run down of parts:
91 mkIII supra
1jz
SAFC
70mm turbo
single turbo manifold
Turbonetics deltagate
2 1/2" intercooler piping
Blitz BOV
31x12x3 intercooler
440cc injectors
walbro fuel pump
3" exhaust
4.30 lsd rear end
Tein Suspension
full stereo system
clean interior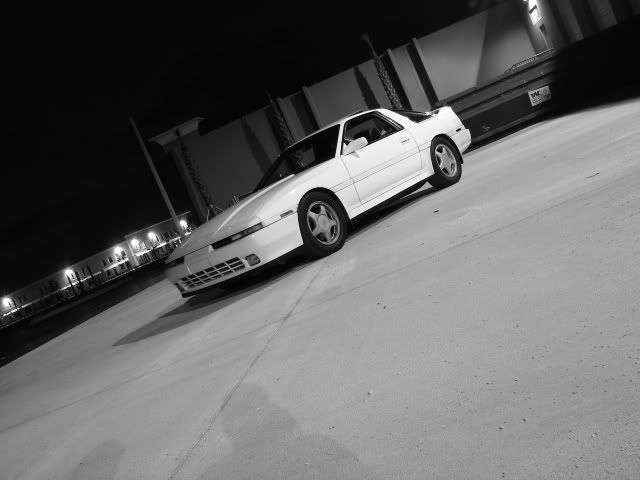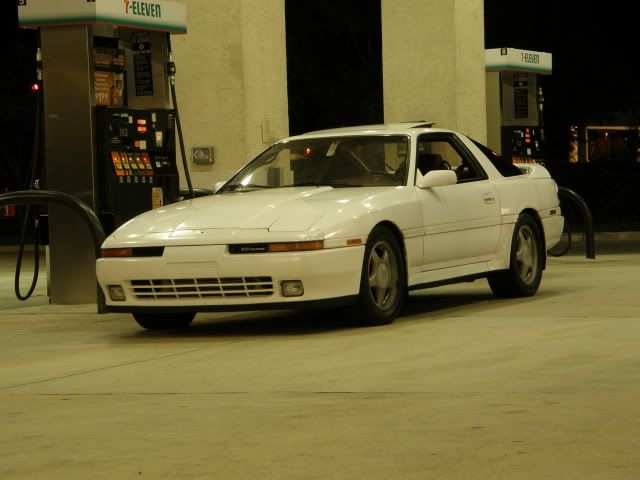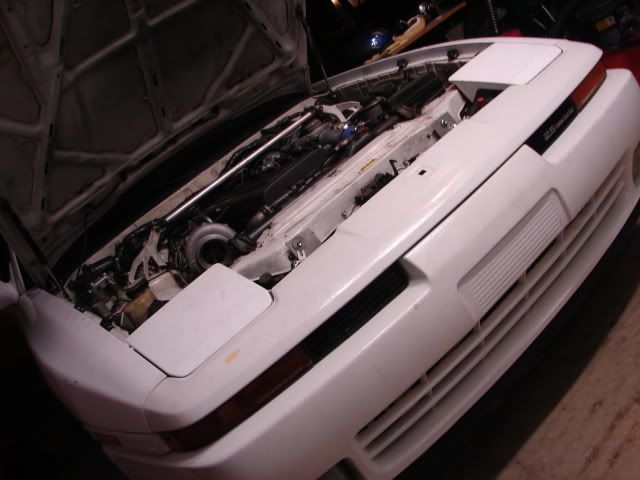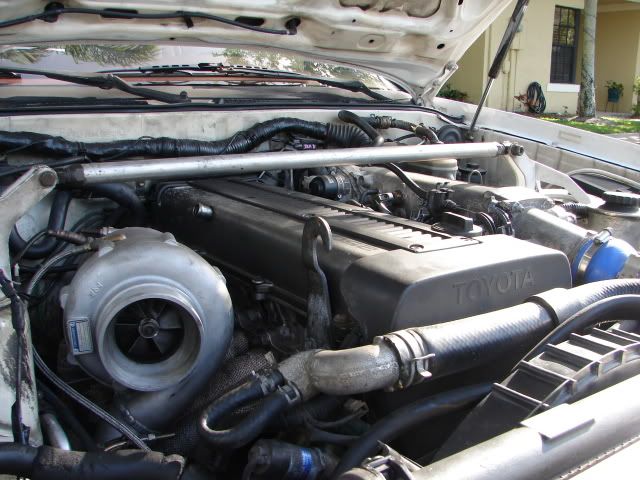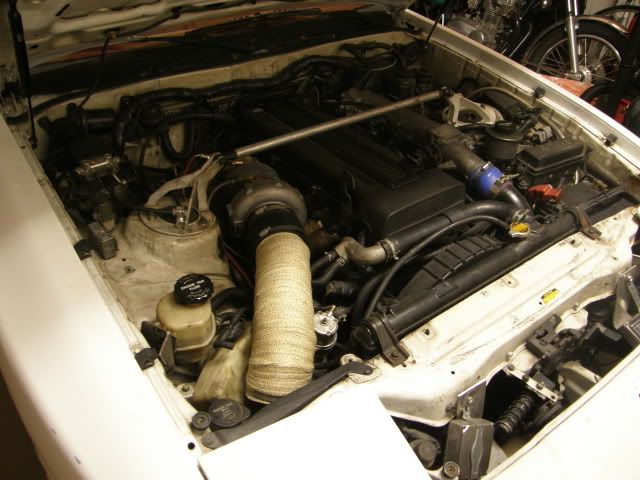 Dyno Vid
http://www.youtube.com/watch?v=utH5uO20V60