For the last number of years, I've been refining the car with the street/road course focus versus my prior interests. Between 3 different houses, jobs and other life events I finally did something I've been trying to do for the last number of years. A college friend kept harassing me to go out with one of the local Porsche clubs that was renting Mid-Ohio sports course in late Sept. There were other things going on with work and our newly built house that made me contemplate whether to do it or not for eleventeenth time. In end, I took the plunge, so it was time to finally go HPDEing!
I'm not going to go into the full build since that is covered in another thread, but I will touch upon what I had present for this event beyond OEM hardware:
Build Thread: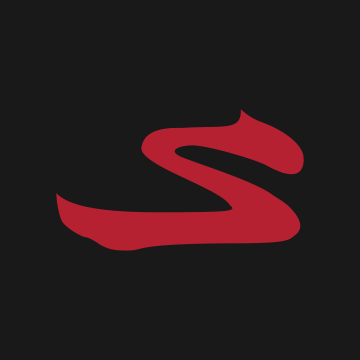 Well, here it goes… Some of you remember my car from this......2002 Era 2006 Era ,Or this... Or some of you knew my car had been down for a prolonged time frame due to a 3rd revision. Rumors floated around that I sold it and chose to leave the scene/community which was contrary to...
www.supraforums.com
-Koyo Radiator, ETS 4-Row FMIC
-Setrab 25row Oil cooler with -12AN Goodridge lines
-Mocal SP1THF sandwich adapter
-Setrab 13row power steering cooler
-Tarmactr's CTSV/ZL1 6-pot Front and 4pot rear Brembo conversion
-Motul 600 brake fluid w/ speed bleeders
-Brembo ISF cross drilled rotors
-Gloc brake pads GP10 Front and GP8 rear
-HKS Hipermax GTIV coil overs (Front: factory HKS settings, max dampening; Rear: raised .375", max dampening)
-18 x 9.5 Enkei PF01 265/35ZR-18 MPSS 35psig
-18 x 10.5 Enkei PF01 285/35ZR-18 MPSS 35psig
-Boost limited to 13psi (WG).
-MoTeC M1 traction controlled not enabled, Warnings enabled (temps, pressure for oil, water, fuel, etc).
470
by
Douglas Pelsor
, on Flickr
Since the track is only 1-hr away my friend and drove our cars out the day prior to get thru tech and avoid the hassle the following morning. This was a plus as it also allowed the shakedown from my prep work the weeks before. Leaving the track and heading home I ran into an issue with my TRAC delete option. One of the resistors had an issue and caused the fault which disables the ABS. I didn't think this was a big issue but come to find out I had no additional resistors to resolve the issue before the next morning (I miss Radio Shack).
The following morning, I loaded the car in the trailer and headed to the track with no ABS working. This issue created some uneasy feelings as I hadn't spent much time running the car ever W/O ABS. Speaking with other drivers and instructors gave me some assurance that I shouldn't get into ABS events on the track when driving it for the first time. Over the next two days I had (8) 20min opportunities to track the car around this venue along with download session after each the lead instructor. My assigned instructor, Alan, had been HPDEing for couple of decades and ironically brought his 93' Rx7 TT he had been tracking for years to run in between instructor led sessions. I was assigned to Group 4 with my buddy since it was both of our 1st times to be on the track.
494
by
Douglas Pelsor
, on Flickr
474
by
Douglas Pelsor
, on Flickr
PCA_MID_OHIO_TURN_BY_TURN_V8_01_29_18_2
by
Douglas Pelsor
, on Flickr
I was quite familiar with the layout of Mid-Ohio since I visited the track during past IRL, IMSA and ALS events so I eased into each of the Saturday sessions to build my confidence and define reference marks around the track as instructed. The back half of the track is where my comfort level came in the soonest between "Thunder Valley" and the "Carousel". From there, I started to focus on turn 1-3 before the "Keyhole". My confidence and ability to go thru these turns repeatedlyresulted in my lap time improvements. I will have to say it was a real eye opener for the first time being out in 500+ RWHP car. The car clearly had way more power than I was comfortable to apply in the turns and straightaways. I can't say how slow I was in the beginning, but I improved significantly in my eyes by the end of day 1.
492
by
Douglas Pelsor
, on Flickr
491
by
Douglas Pelsor
, on Flickr
Day 2 took off where Day 1 ended literally since Group 4 was now going 1st on Day 2. I didn't take the time to address the ABS issue overnight and chose to just drive it without due to my comfort level from the day before. I took it easy in the 1st session since we were the first group to run and the track was not up to temperature. I was also forewarned about the candy stripes being slick as well, so this added to the idea of not pushing till later sessions.
The 2nd session I experienced a vibration in the turns as I thought it was tire rolling as a result of low air pressure or just the marbles that accumulated from getting offline. I came into the pits and checked the car but didn't find anything. I chose not to chance it so took the car back to my working area and begun to check it more in-depth. Upon further inspection one of the driver's fender liner fasteners at the top of the fender contacted the tire most likely from turn 7 hitting the candy stripe. I did hear some wheel scrubbing the fender liners in sessions on the day prior but was uncertain if there was any key damage.
478
by
Douglas Pelsor
, on Flickr
477
by
Douglas Pelsor
, on Flickr
59313497605__616E752A-2DDB-4BB5-9E73-AEBC1289C23C.JPG
by
Douglas Pelsor
, on Flickr
After lapping my car for numerous miles (100+) in the past 1.5 days I asked the instructor if I could ride with another experienced party such as himself. Due to a disconnect in safely equipment he was unable to take me for a ride in his Rx7 however, he did have a friend he suggested I could ride with. So, my instructor asks me to go over to garage 7 and talk to the driver. Upon my arrival I was greeted with this beast of a track car I was about to go for a ride in. A 2018 GT2RS Weissach model…
484
by
Douglas Pelsor
, on Flickr
485
by
Douglas Pelsor
, on Flickr
486
by
Douglas Pelsor
, on Flickr
This car was unreal around the track and really show me the appreciation of the PDK trans. The driver had been doing HPDEs for the last 30 years and clearly didn't buy this car to "save it". He drove this to the track and ran it hard lap after lap.
The 3rd session I began to push it on the back stretch up to 120mph before turn 6. This was an area that I knew I had the power and braking but my comfort level when to start braking was way too early (400-500 ft pre turn) to get it down to ~ 60MPH before going into banked right hander. The 4th session had some more changes… The instructor who I was supposed to be assigned to originally had the chance to finally ride with me. Much of the learnings from the prior instructor were in line with his view except a couple suggestions with "Thunder Valley" and the "keyhole". In the final laps of this session I up the aggressiveness especially with my speed on the back stretch (130mph) and adjusted my entry point/exit point in turn 7. The result was even more than rewarding in relation to Day 1 success of 1:59.
493
by
Douglas Pelsor
, on Flickr
488
by
Douglas Pelsor
, on Flickr
There were various techniques I learned that somewhat seem to be counter intuitive. The biggest reference that stuck with me each in every turn was simple one… Imagine your car is filled 1/2 way with water... Minimize the water (weight) shifting to optimize traction.
The car performed flawlessly but did prompt me to at least investigate corner balancing as well as raising the front end to allow for more suspension travel. I'm also going to investigate adding Do-luck floor bars and finally put my OS Giken LSD in the car in order to prepare for a spring HPDE. Temperatures and Pressure stayed in line throughout the event except for the notorious heavy braking/oil sloshing that drops the oil pressure for a split second. I saw this occur a few times in certain sessions that I was braking hard coming into a turn. Adding a baffle to the oil pan appears to be the fix so I'll need to look into that as well.
Overall, this opportunity truly set the stage and opened the wallet to do this activity more year over year. As precious as the supra is, I've started to look at other toys to add and address this "fun" to increase my abilities without sacrificing the supra (Supra is not going anywhere!).
479
by
Douglas Pelsor
, on Flickr
480
by
Douglas Pelsor
, on Flickr