1J Parts: 4424 EMS, 1JZ Fuel Rail, injectors, Flywheel
Jeff Rainwater
PM me for phone number
Paypal preferred, PM for contact.
Open to offers.

SOLD
Stinger 4424, with base tune for 880cc injectors @ 43PSI base pressure. Cold start is setup for warmer weather. Flying lead wring harness, included. Ran my car off boost just fine, but I was on large cams. This will need to be re-tuned on the dyno (very simple program for anybody to learn). Should start and move the car and drive outside of boost, but the map is setup for methanol injection past 11PSI. Operated my car for many years on my tunes, many WOT pulls, and got the job done to the tune of 635rwhp on 93 octane+50/50 water/methanol. Operated the SP Quick Spool Valve well, and has the two step anti-lag with a 74mm turbo. Very reliable unit.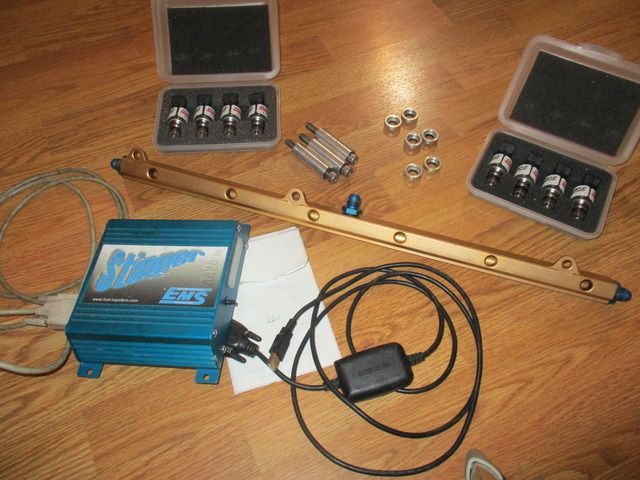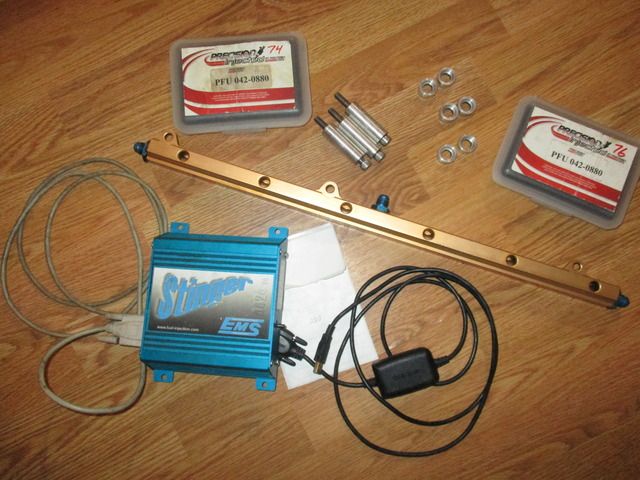 You can see the 3 Bar MAP sensor nipple is in perfect shape, and is tune-able to ~27PSI max. The USB connector cable is included, but has been better days. Works fine for tuning. Download the software, and download the file from the ECU, start tuning. I have gone a different route and no longer require this. I used methanol injection, and the car made more power than usual on the 6466 on drag radials, and sloshed the tank enough to put air into the pump. Anyway, I am rebuilding and moving on.
This is a simple EMS to learn and tune.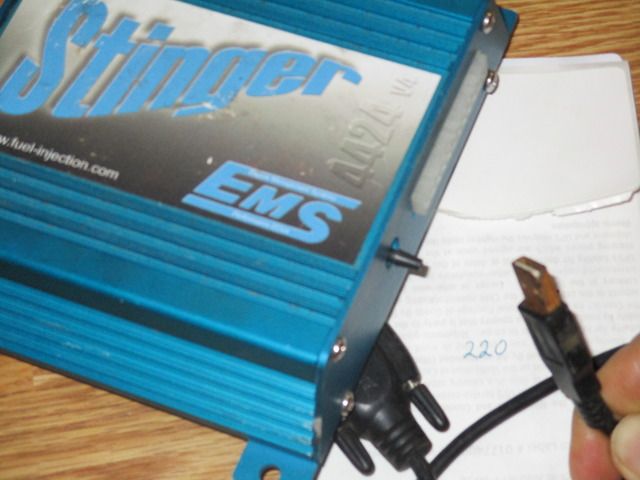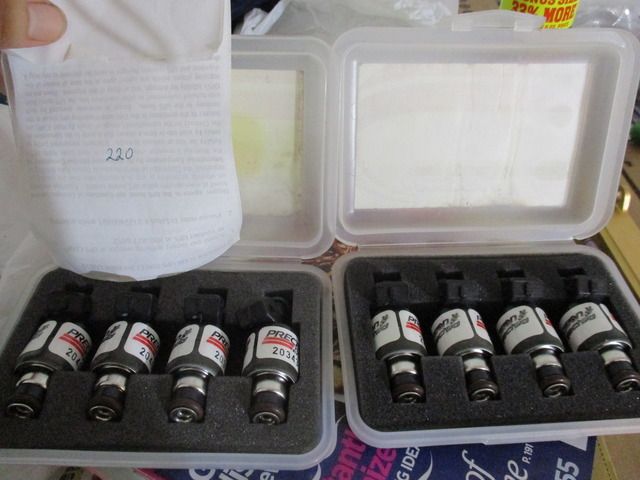 $25 shipped-
Fuel rail is a Sard Thailand clone, comes with injector boss guides and hardware, and should be a bolt on affair and comes with the -6AN fittings. Used condition.
$475 for both boxes-
I have another set of six injectors I am had cleaned and flow tested. These in the picture are brand new. Both boxes (8 x injectors).
Denso three wire round alternator plug, brand new.
$10 shipped
Stock 1JZ flywheel. Fits 2JZ.
For R-154 transmission. Comes with dowels. I resurfaced it for you (pics in later post). I swapped over to a CM850 dual, which comes with it's own flywheel.

SOLD.
Thank you.