Discussion Starter
•
#1
•
I had an engine oil leak coming out of the driver side of my MKIV. When I pin pointed the source of the leak, it was coming out of the stock oil cooler, it would only leak when the engine was running. I tried to find some diy on fixing this but I didn't, so I decided to take some pics when I fixed the problem and write a little guide for those who have the same issue. It is simple and straight forward.
Legal stuff: I'm not responsible if you brake your car, follow guide at your own risk. Bla Bla etc.
Parts needed:
Outer o ring 90301-61003
Inner o ring 15785-35010
Tools:
Oil filter wrench.
Ratchet with 10mm socket and ext.
Stubby ratchet with 30mm short socket.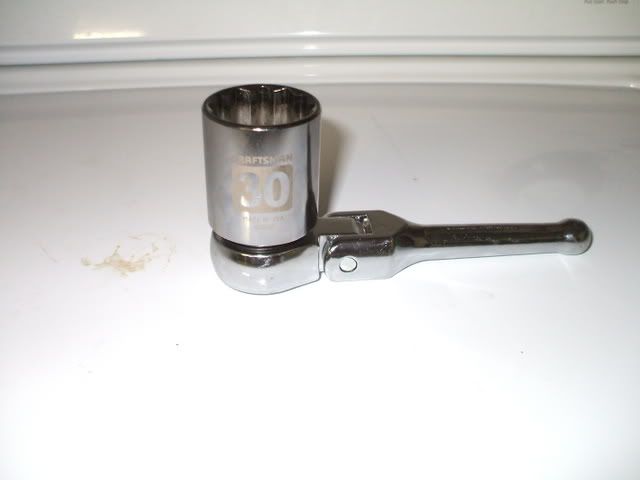 ½ Braker bar.
Needle pliers.
Steps:
Jack up the car drain the coolant and remove the oil filter.
Remove the battery.
Remove the fuse box and the relays so you can access the bolts to remove the power steering reservoir bracket.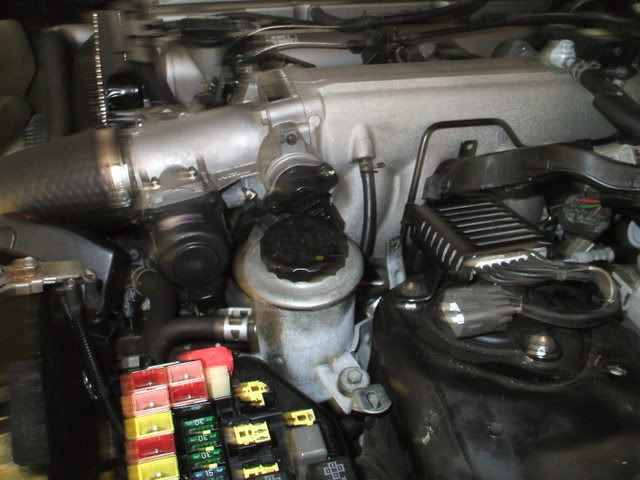 Remove the wire harness.
Remove the 3 bolts from power steering reservoir bracket and pull it out of the way.
Using the braker bar and the 30mm socket brake the oil cooler valve loose, then use the stubby ratchet to finish getting it out.
Disconnect the left coolant bypass hose from the cooler( I only disconected the one on the left of the cooler).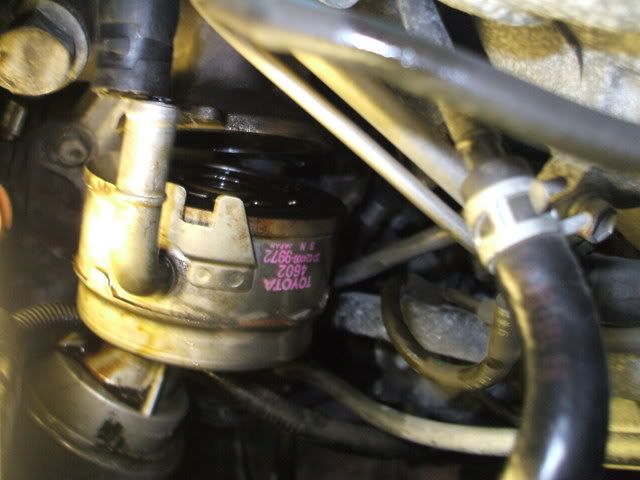 Remove the 2 old o rings.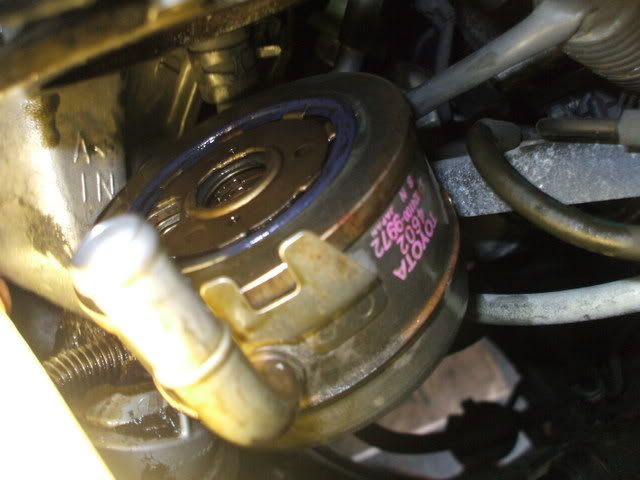 Clean the mating surfaces.
Lube the 2 new o rings and install. Make sure that the outer o ring is sitting securely under the metal tabs.
Reinstall the the cooler valve and tight to 56 ft.pd.
Reinstall the coolant bypass hose.
Connect ps oil reservoir
Install oil filter.
Fill with engine coolant,
Start engine and check for leaks.
I think that's all, any comments and sugestions are really appreciated.