Ok, not that anyone was holding their breath for pix, but I'm finally posting some up from my swap that was done about a month ago now. My car is a 1995 SC300 W58 and I bought a JDM GTE/V160 swap to install.
Once we got all the parts together, the swap went in with ease. Mad props go out to Derek Parris, Peter and Alex from Parris Engine Dynamics (PED) for bustin the swap out with the quickness.
Parts Installed
:
JDM Supra GTE
JDM ECU (for now)
USDM GTE wire harness
W58 (for now, F/S to DCsticks soon)
SC300/KAAZ 2 Way LSD (F/S Soon)
Greddy FMIC
PED custom 3' mandrel bent IC piping
HKS BOV
PED custom 3.5" mandrel bent down pipe
QTP 3.5' electric exhaust dump
APEX'i dual exhaust
dual electric fans
AEM Wideband UEGO gauge
Parts Waiting For Installation
:
V160*
Dynosaur 3" billet/chro-mo 1 piece driveshaft
Supra TT LSD differential
AEM EMS
*Note: My 6 speed arrived with a broken gear selector rod and missing shifter assembly, so the importer refunded me $400. But...I have to wait until my bank account heals before I can order any more parts, so I'm running the W58 until then. No dyno pulls until I get the V160 and AEM EMS installed. :sad:
My whoo-ride!
Here at last!
On the lift at Parris Engine Dynamics in Stockton
Anybody looking for a used GE longblock to build? Selling for cheap!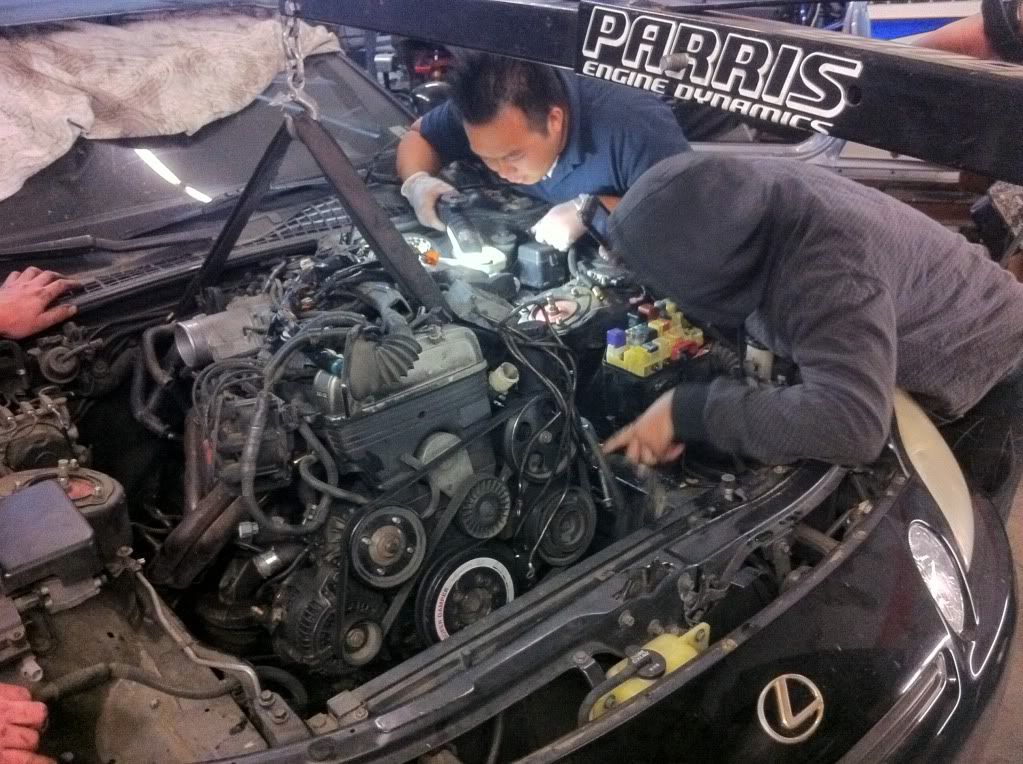 Out with the old...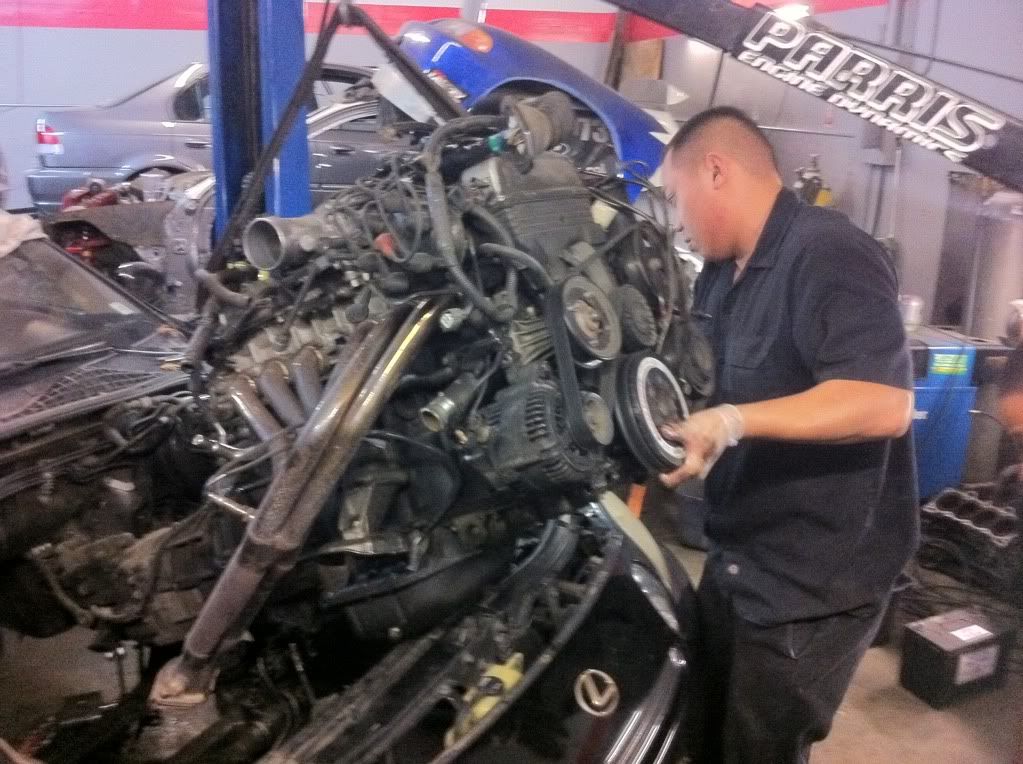 Almost out!
Prepping the new motor/harness
Lex GTE Supra drunk and try to finish this swap without messing anything up!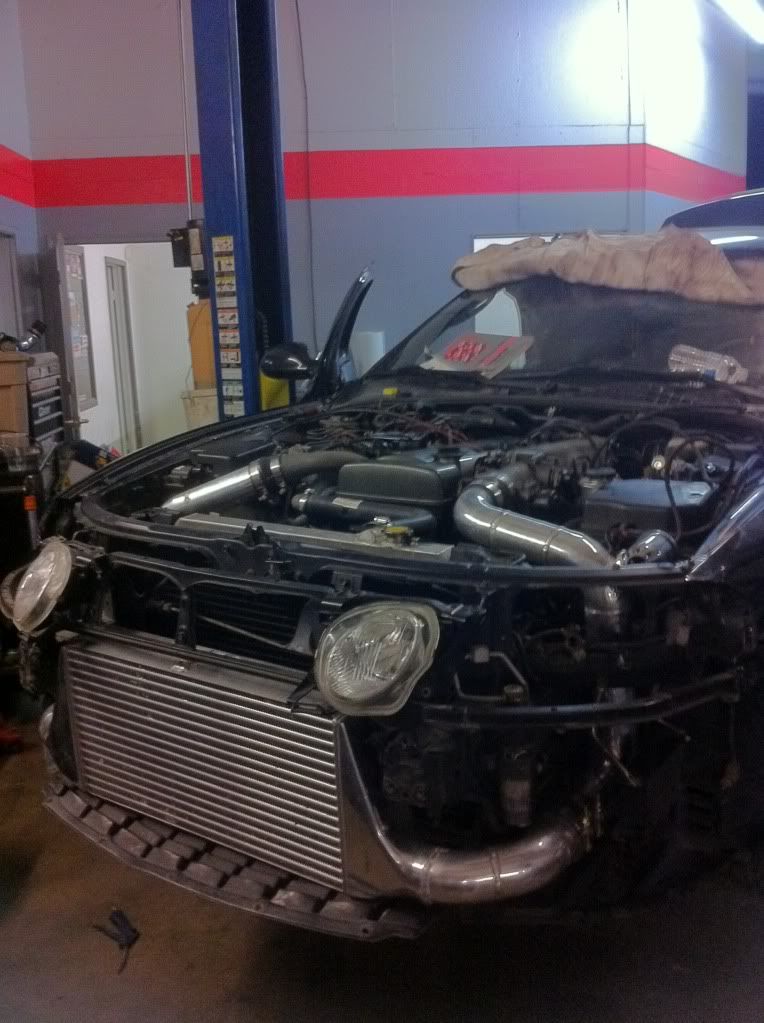 Cheese!
CARB Legal! :tongue: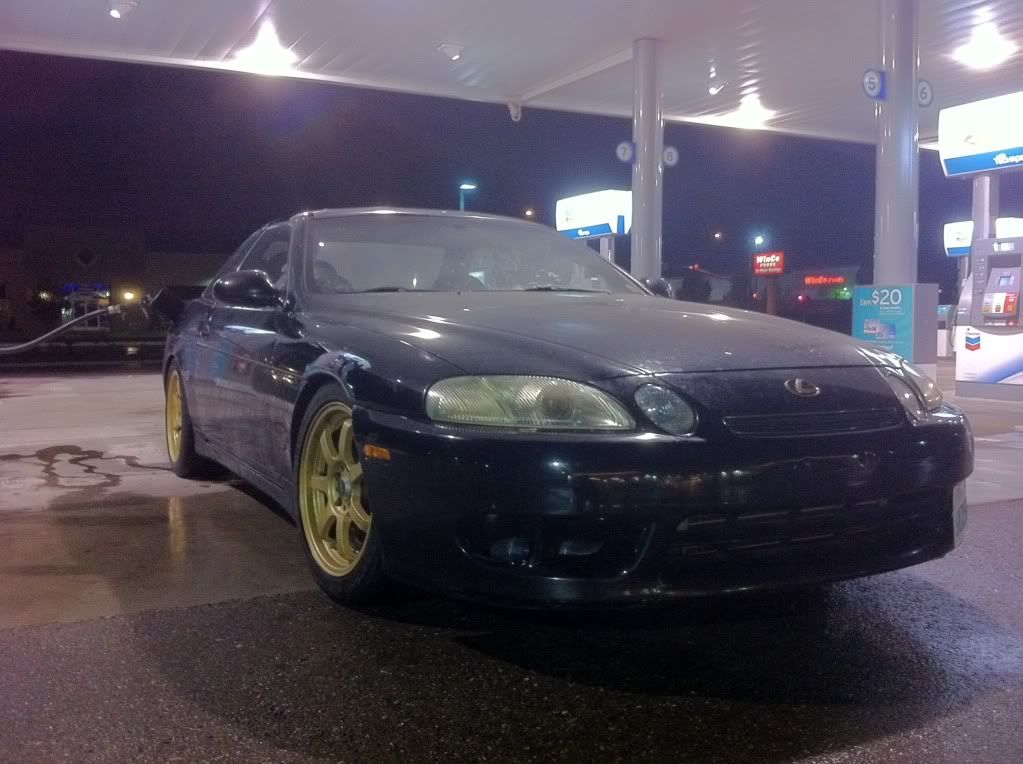 Filthy and on E
First night back home
Next day at the Thanksgiving GTG
So far so good. Everything runs great, no CELs or anything. The turbo seals were leaking oil, but that seems to have either slowed or stopped all together. The stock clutch failed instantly, so I replaced it with a new Sachs clutch as a patch until I can get my 6 speed in. This clutch can't handle it either, so I'm just trying to nurse it until I get more $$$!