Discussion Starter
•
#1
•
Hello everyone,
I'm thinking of getting this exhaust but I have a question for those that have this exhaust..
This exhaust on MVP Motorsports:
MVP pic shows the tip angled out?? I would prefer a straight normal setup exhaust.
Is it the same as the one on Tanabe's website?
URL:
http://www.tanabe-usa.com/exhausts/medalionhyper.asp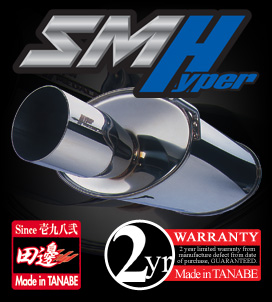 And I wonder about the quality of this very same one on ebay:
http://cgi.ebay.com/ebaymotors/TANABE-SMH-Hyper-Catback-Exhaust-87-92-Supra-Turbo_W0QQitemZ190098100810QQihZ009QQcategoryZ33630QQrdZ1QQssPageNameZWD1VQQcmdZViewItem
Anyone who has this setup, where did you but it from and can you post up some pics.
THANKS!!