Discussion Starter
•
#1
•
1) Go to Auto Zone. Get 2 cans of GUNK CITRUS 2 STEP CLEANER/DETAILER.

http://www.gunk.com/msds/CEB1.PDF


2) Get a plastic shopping bag (Assuming all of you have a aftermarket intake.)

3) Let the engine get totally cool and dry. Cover the intake with the plastic bag and apply the GUNK 2 Step Detail Spray. I prefer to do this step at the power washer, because the power washer will REALLY get rid of all the dirt in the hard to get spots.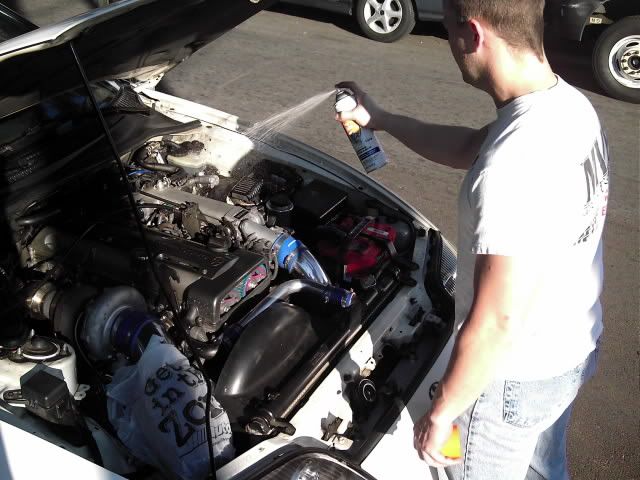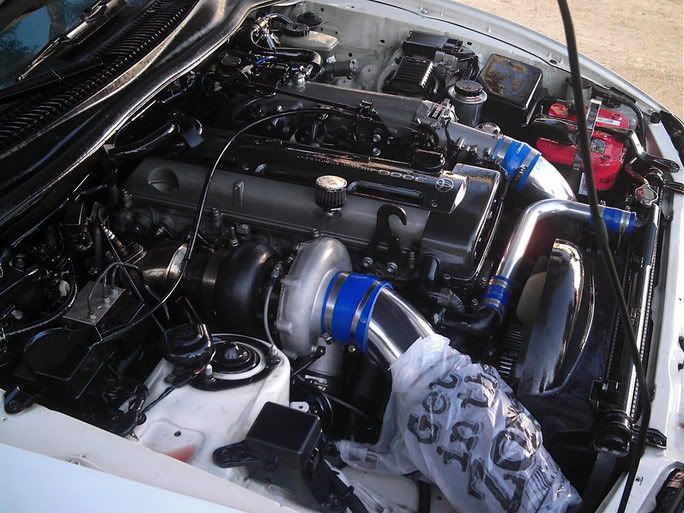 4) Let the GUNK sit for 5 minutes, and then if you have a REAL dirty engine bay, use a brush and scrub the most dirty areas with the brush or rags.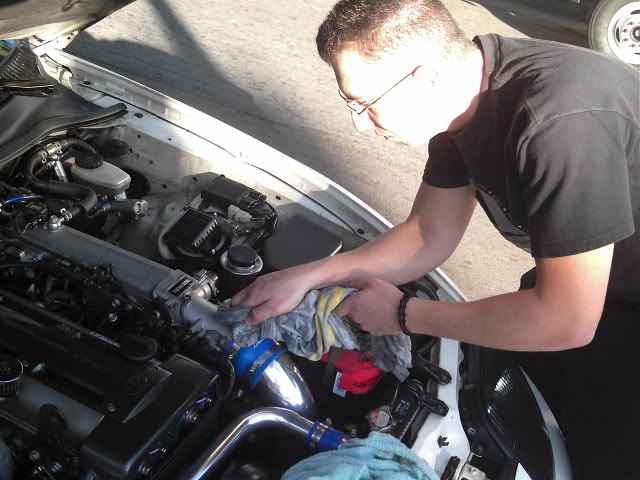 5) Spray off engine compartment. Use power washer at this step if you really want a clean engine compartment.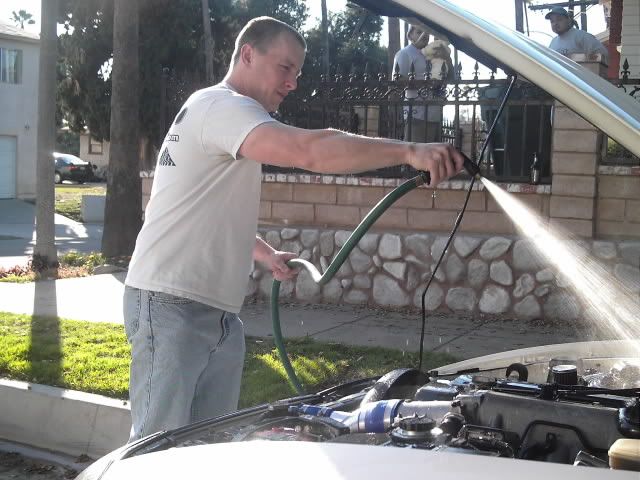 6) Repeat this process again without the brush. This will assure all the dirt has been washed away.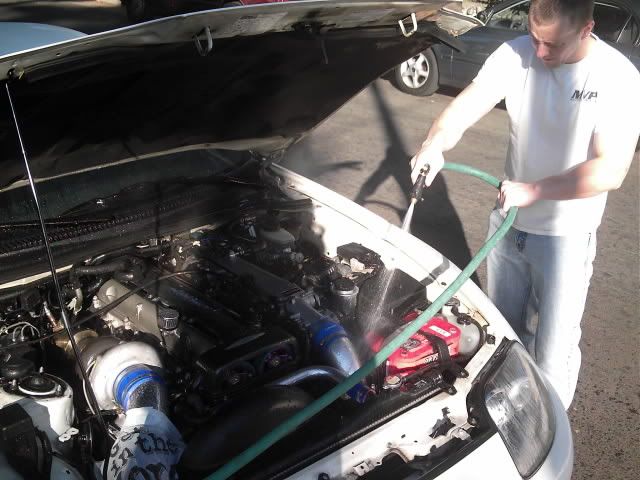 7) Let the engine completely dry.
8) Apply the Gunk again. Let it soak on the engine for 20 minutes. (DO NOT WASH IT OFF THIS TIME!) Wipe down the entire engine, although the instructions do not say this. This will make the shine much better and remove the excess detail spray.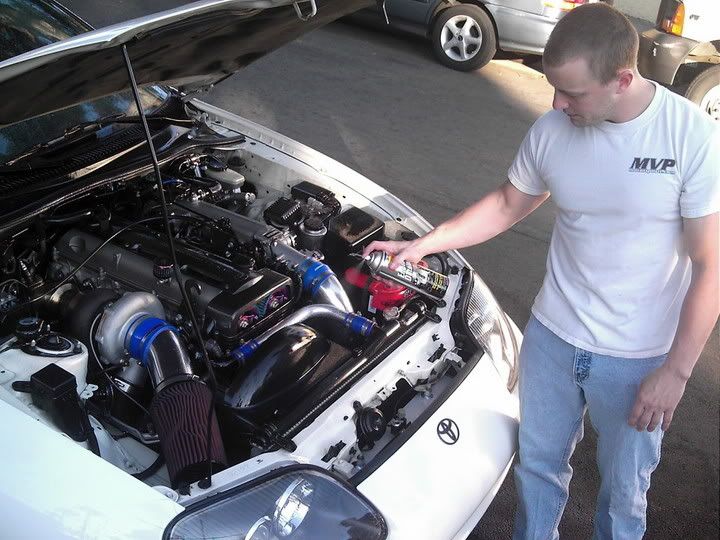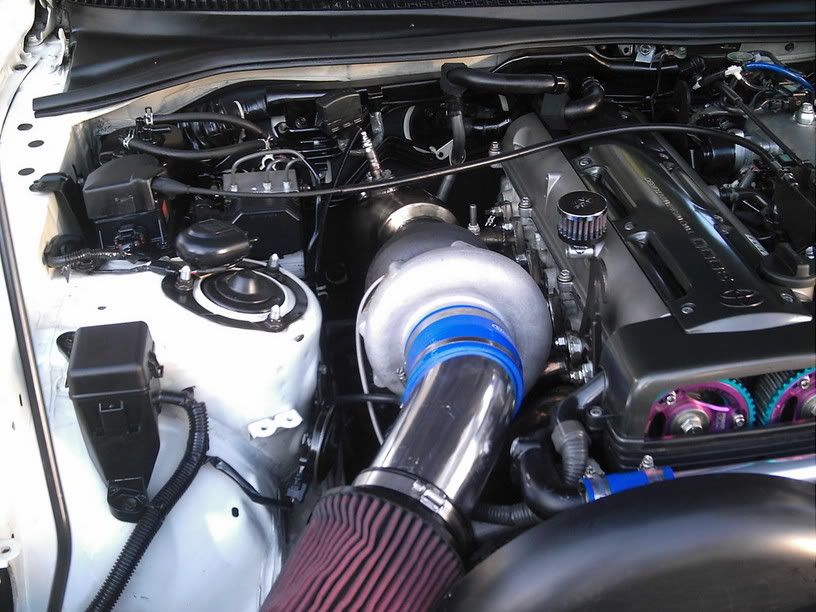 9) Run the engine for 20 minutes with the hood open then drive it for 10 minutes. This will seal the coatings.
11) Use Mothers Metal polish on any polished surfaces to bring out the shine.
That's it, and the motor will stay looking new for about a month, then you need to repeat the process.
Enjoy
Check it out. Invited Ryan over for an Hardtop engine detailing party. I suppose you could say this is a slight improvement.
From Cardomain-Before and After