I am starting this thread to document all the processes necessary to rebuild a 6sp differential. I am rebuilding my differential after a failure to the stock torsen LSD. It failed after many track passes. My car is only on the stock twins but, I have been cutting 1.5x 60' times. The torsen LSD was on its way out for a while, spitting part of a gear out here and there for the last 3 diff fluid changes. This is the first major component failure on my car. When I drained the fluid it looked like quicksilver paint so I knew it wouldn't be pretty inside.
Check out a carnage pic(half of a planetary gear missing)!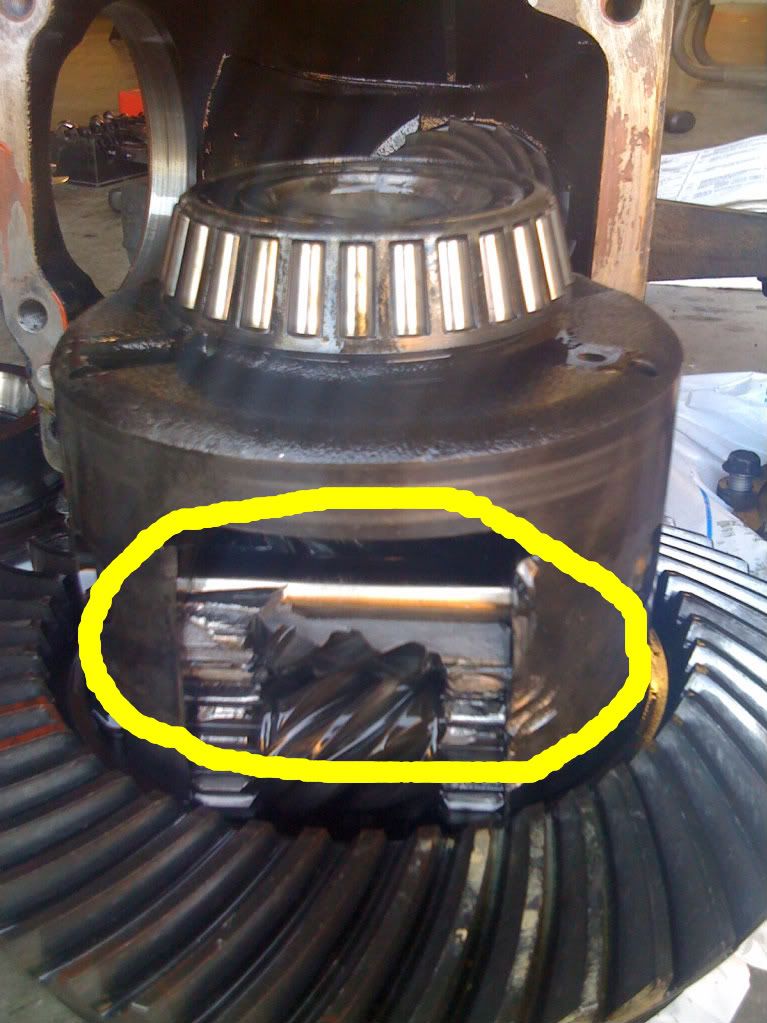 I decided to build the diff with the best parts available. The stock diff comes with a torsen LSD and 3.13 gearing. I choose to change the gearing to the only other gear set available, 3.266 a tad bit higher for better acceleration. The LSD next had to be addressed. I first purchased a new stock LSD but, then I decided that a TRD LSD would be more along the lines of the thread title. I also decided to change the LSD carrier bearings, both pinion bearings, both axel seals, the pinion seal, and even the crush washers on the drain and fill plugs.
I will be importing the factory manual pages below this line for diff rebuilding.